I came across Zach Crawford a couple of years ago when YouTube recommended one of his videos. I was immediately hooked as the information Zach was sharing about affiliate marketing was different than what I had come across before. If you are curious about the Zach Crawford affiliate marketing course, I'll highlight what I've learned below.
My overall impression of Zach is that he is a genuine guy who enjoys teaching others about making money online. I even won one of his online courses by leaving a comment on one of his videos.
While Zach hasn't been active on his YouTube channel in quite some time, his older videos are still packed with helpful tips for beginner affiliate marketers. If you take notes and actually apply what he teaches, you could be well on your way as a new affiliate marketer.
Below, I will outline what Zach's online business is about, if his online course is worth following, and some other alternatives for beginners.
Who is Zach Crawford?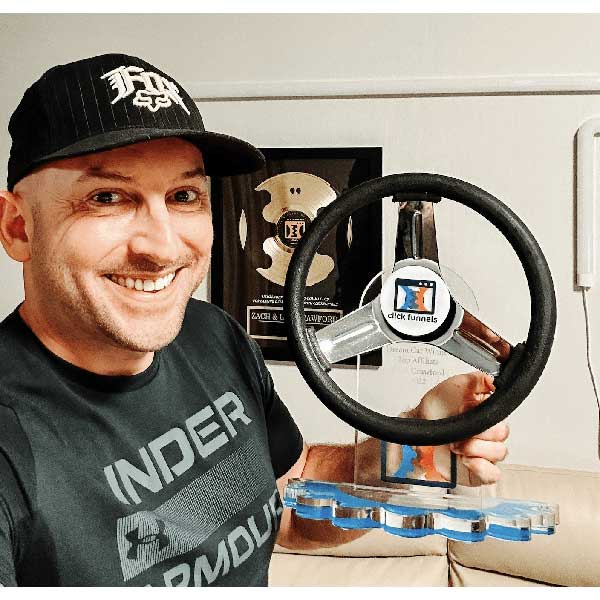 If you have only recently come across Zach or this is the first time discovering him on this post, he is a 7-figure affiliate marketer.
His backstory is detailed in a mini-documentary video he has posted on his Facebook Group sign-up page. It describes how he was a former postal worker contractor and a motorcycle accident left him severely injured and in major debt.
This led to depression and eventually selling everything he owned. Zach bought a ticket to the Philippines and thus began his journey of earning income online.
Initially, he started his own web agency building websites for his clients. Eventually, he discovered affiliate marketing and like most beginners, he didn't have much success.
He did create several niche blogs that began earning affiliate commissions. It wasn't until Zach started an email list that things began taking off for him. He soon realized that the key was email marketing.
With the help of his mentor, Zach was able to reach 7-figures in his online business. Today, he offers training in the form of his own online courses and he even has his own affiliate program.
Zach's Online Business Model
After watching a few of Zach's YouTube videos, it doesn't take long to learn exactly how he runs his own online business. In a nutshell, it consists of:
Choosing a lucrative affiliate program with recurring commissions
Setting up a sales funnel to collect email addresses
Building an email list
Sending helpful as well as marketing messages to your list
Making affiliate sales via your email list
You'll also learn how to generate a consistent flow of leads. He recommends becoming well-versed in one traffic source and then moving on to another traffic source.
What I do like about his method is that he does encourage utilizing free traffic and highly recommends creating a YouTube channel and making helpful content.
In your YouTube description, you place a link to your sales funnel and that is how you create a steady flow of new leads.
Learn Zach's New Strategies Here
Zach Crawford Affiliate Marketing Course
The last training course that I was aware of was titled, "Top Earner Mentor." After doing some research, it seems that Zach has revamped that course and renamed it to "Super Affiliate Marketing Hacks."
Update: The latest course is named Millionaire Challenge System (MCS).
When I first learned of Zach, I did sign up for his free training. At the time, he offered a "done for you" business model.
The training he offered was completely free at the time and he made his commissions by using Clickfunnels in his business model and offering the same exact funnel to his students which would require they use Clickfunnels as well.
Commissions would come from students using his Clickfunnels affiliate link as well as other software such as email marketing software, web hosting, etc.
His current training course is similar in that he offers a done-for-you business model. The difference is that he does charge for the course and offers a lot more in terms of content, one-on-one help, and more.
Students can use his exact sales funnel and add their photo/name to the sales page to appear that the training is offered by themselves and Zach at the same time as pictured below.
Essentially, what happens when a lead that you generate goes through the funnel you've set up using Zach's model, they receive the same offer that you did.
However, instead of Zach receiving commissions from software recommendations such as Clickfunnels, you do since you swap out the affiliate links with your own.
Understanding High Ticket Affiliate Marketing
Zach focuses his training on high-ticket affiliate marketing. High-ticket affiliate marketing is a popular option amongst affiliates as it enables you to earn larger commissions.
It involves promoting a high-ticket product. This could be a physical product or a digital product. Typically, these products have a high price point of $1,000 and up.
That means you could earn anywhere from $500 to $1,000 or more for each sale that you refer. Many beginners start off promoting low-ticket products.
If you have a monthly income goal of $1,000 a month or more, it can be difficult to reach that goal by promoting low-ticket offers.
For example, it may take selling 500 low-ticket products to earn $1,000 versus selling one to two high-ticket products to make the same amount.
The amount of work required to promote a high-ticket product is the same as a low-ticket product. Therefore, it is often worth the time to do high-ticket affiliate marketing.
Zach Crawford's Affiliate Program
What is nice about Zach's most recent course is that he has his own affiliate program which enables students to earn high-ticket commissions by recommending his course to others.
It's a win-win since you're using the program already to learn how to make money with affiliate marketing. Your own experience and success with sales make it easy to recommend to others and earn you large commissions in the process. It is a no-brainer to join the Zach Crawford affiliate program.
The business model is actually very smart on Zach's part. He continues to earn over and over again from his own product while building a team of affiliates at the same time.
Last I checked, his affiliate program even offered a "dream car" incentive that offers to pay the monthly payment for a car of your choice when you reach a certain level of sales as an affiliate. It's very similar to the Clickfunnels affiliate model.
Is the Zach Crawford Course Worth It?
My own experience of interacting with Zach and following his training does not lead me to believe that he is running a scam or doing anything unethical.
Whether or not it is worth investing in his course comes down to asking yourself two important questions.
Do You Have the Money to Invest?
The Zach Crawford course is not low-ticket. It is high-ticket which means you'll likely pay somewhere in the four figures to be able to take it. If you're already struggling with income, it's probably not wise to invest until you can afford it.
Are You Willing to Do the Work Necessary to Achieve Success?
You need to be really honest with yourself about this. Many people who are new to affiliate marketing don't understand the work involved. It is a business and requires consistent effort on your part.
You cannot treat this business as a hobby and expect to make steady affiliate commissions. It will require many hours of your time and you'll likely spend months on your business before you earn your first sale.
Benefits of Taking Zach Crawford's Course
There are many benefits to taking Zach's course. For one thing, you'll be receiving coaching from a millionaire super affiliate.
You're not learning from someone who got lucky once with a big commission. Zach knows how to make high-ticket commissions on a regular basis. He has a proven system in place and that is what he teaches.
You're going to learn how to increase your earning potential through higher commissions.
You also get more access to Zach himself. Members of his MCS course get live coaching calls and are able to ask him questions.
That means more guidance, support, and more accountability.
Testimonials and Success Stories
Zach has no shortage of testimonials and success stories from his students. His most successful students have earned his "10K Club" award.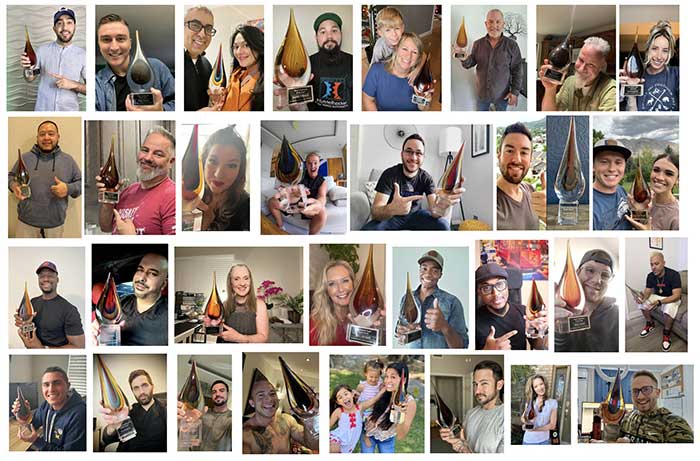 That award is given to students who have made $10,000 in commissions. His student's success is a demonstration that what Zach teaches works if you put in the time and effort to follow his training and stay consistent.
Affiliate Marketing Course Alternatives
If Zach's training course is out of reach right now in terms of what you can afford, it is important to understand that there are other training course options available.
Many of these courses are more affordable and still offer the best information for starting and growing an online business.
For example, when I decided to take affiliate marketing seriously, I searched for an online training program that focused on making money with niche websites.
Niche websites are excellent for promoting affiliate products. The way they work is as follows:
Choose a niche
Create a website
Attract visitors
Earn income online
Here is a screen capture of one affiliate commission payment I received based on one of my niche websites: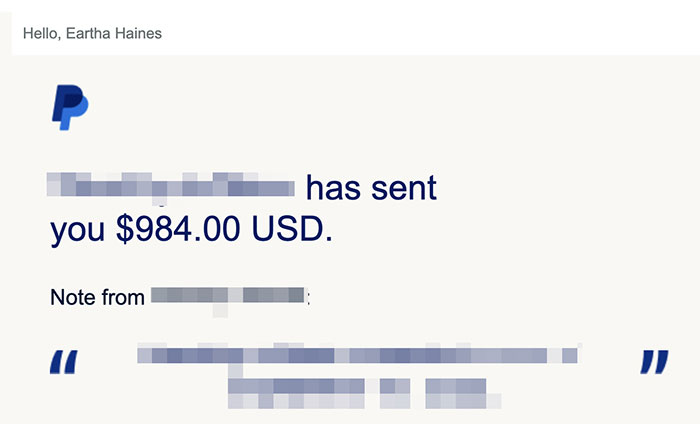 The best thing to do is to search for other courses and figure out which one resonates with you most.
Update About the Zach Crawford Course
If you are interested in Zach's training, you may be glad to know that he has released an extremely affordable course option called Passive Affiliate Profits course.
It has also been referred to as the Zach Crawford $7 course online.
This course is an excellent introduction to high-ticket affiliate marketing and Zach goes all-in with the value he offers.
I've taken the course myself and managed to earn my first $1K commission based on what I learned:

If you want to learn high-ticket affiliate marketing and you like Zach's method of teaching, I highly recommend checking out Passive Affiliate Profits for yourself.
Closing Thoughts
In terms of finding a mentor and learning from someone with real experience, Zach Crawford is an ideal mentor to have.
I recommend watching his YouTube videos to get a feel for what he teaches and the way in which he teaches.
In the meantime, if you are ready to get started in affiliate marketing, consider signing up for Zach's free course here.