Hey there!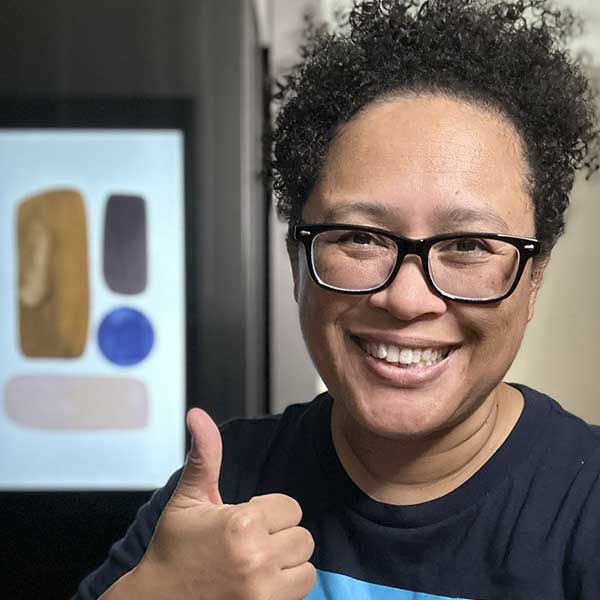 My name is Eartha and I'm a full-time affiliate marketer. Going full-time did not happen overnight.
In fact, when I got started, I had just lost my web designer job and ended up working a 40-hour-per-week retail job to make ends meet.
My online journey has had its ups and downs, but it was all worth it!
I was able to escape my retail job and work for myself full-time as an affiliate marketer. What I want to share below is how you can do it too.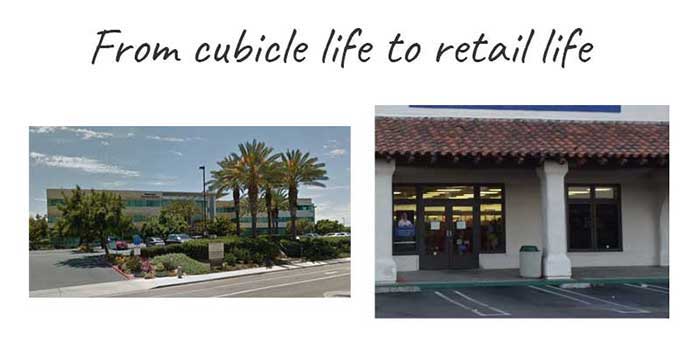 How Affiliate Marketing Changed Everything for Me
I'll never forget the day. The entire web team was called into the conference room. We were told that our jobs were no longer needed.
I was devastated. I had nothing to fall back on and I knew I needed to find a job fast.
At that moment, I made the decision that I no longer wanted to place power over my income in the hands of another employer.
I already dabbled in affiliate marketing but because of my job, I was complacent and didn't put in the time to learn how to create an online business.
It was then that I made the decision to take affiliate marketing seriously.
If you are not familiar with affiliate marketing, here is a brief definition:
Affiliate marketing is the promotion of another company's products and or services in exchange for a commission when a sale is made.
Affiliate marketing offers so many benefits over other online business models. Some of my favorites include:
You never need your own product
There is no packing or shipping of products
You'll never have to deal with customer service
Work within any niche you want
Create time freedom and lifestyle freedom
Unlimited income potential
Low-cost and low-risk to start
How I Went From a 40-Hour Per Week Retail Job to Full-Time Affiliate Marketer
When I got started in affiliate marketing, I went the route of creating a niche website. It was a low-cost strategy that worked well.
As time passed and I became more experienced, I wanted to dive into the world of high-ticket sales.
High-ticket products are products that tend to have a price of $1K or more. That means your commissions can range from $500 to $1,000 or more per sale.
One of the ways I was able to start earning these types of high commissions was by implementing a sales funnel.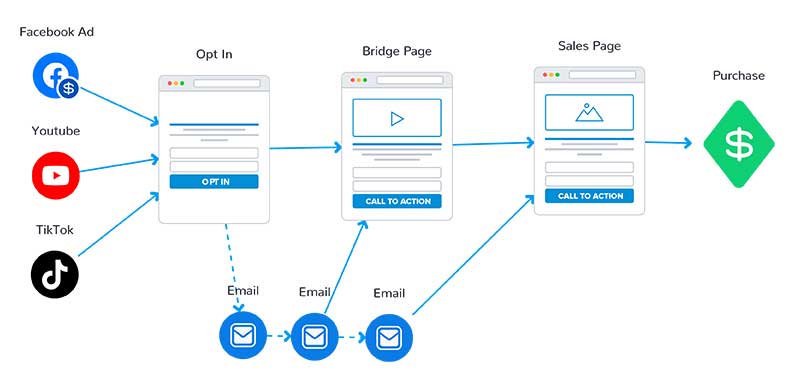 Once a sales funnel is set up, your only job is to drive traffic to it and your funnel will do all of the selling!
Time Freedom and Lifestyle Freedom
One of the best parts of running an online business is that it has provided me with two things I desire most: time freedom and lifestyle freedom.
What does that mean? It means that I have the time to spend my days how I want. Whether it's working for two hours in the morning and having the rest of my day free or if I want to work from my favorite spot near the beach, I have that option.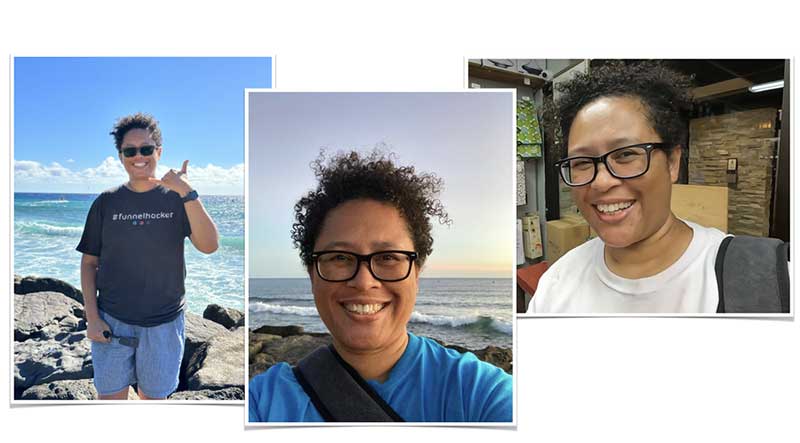 Tap Into a $12 Billion Dollar Market Without Your Own Product
Sharing my strategy above is one thing. It is another to actually learn the strategy and take action with it yourself. I recommend taking the free Passive Affiliate Profits training by 7-figure earner, Zach Crawford.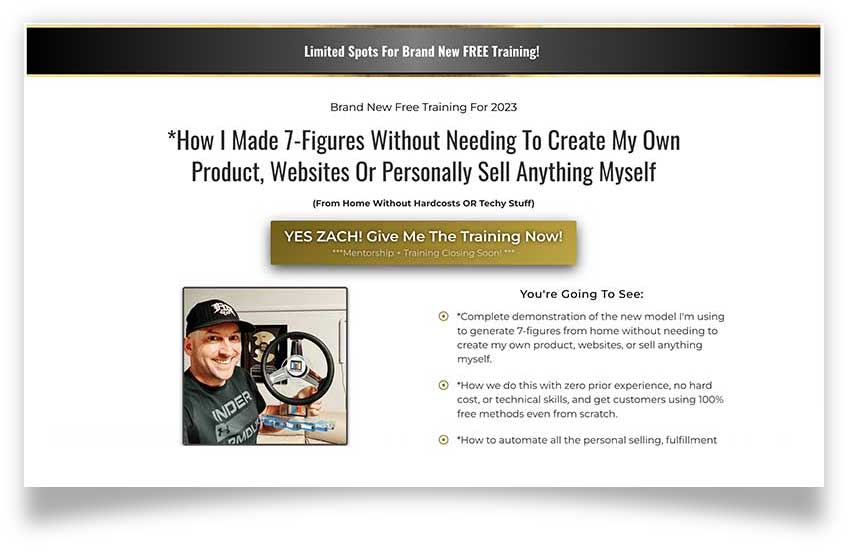 I've followed Zach for quite some time now. He has over a decade of experience in affiliate marketing and is one of the best course instructors I've ever come across on the topic of affiliate marketing.
When I decided it was time to scale up my own business, I turned to Passive Affiliate Profits to learn his strategy for earning 6-figures online.
In this free course you will learn:
The new model Zach is using to generate 7 figures from home without needing to create your own product, or websites, or sell anything yourself.
How to get started with zero prior experience, no hard cost, or technical skills, and get customers using 100% free methods even from scratch.
How to automate all the personal selling, fulfillment, and delivery for the customer.
It truly is an amazing feeling to make money while you sleep, shop, or spend quality time with your family.
Here are some screenshots of affiliate commission payments I've received:


---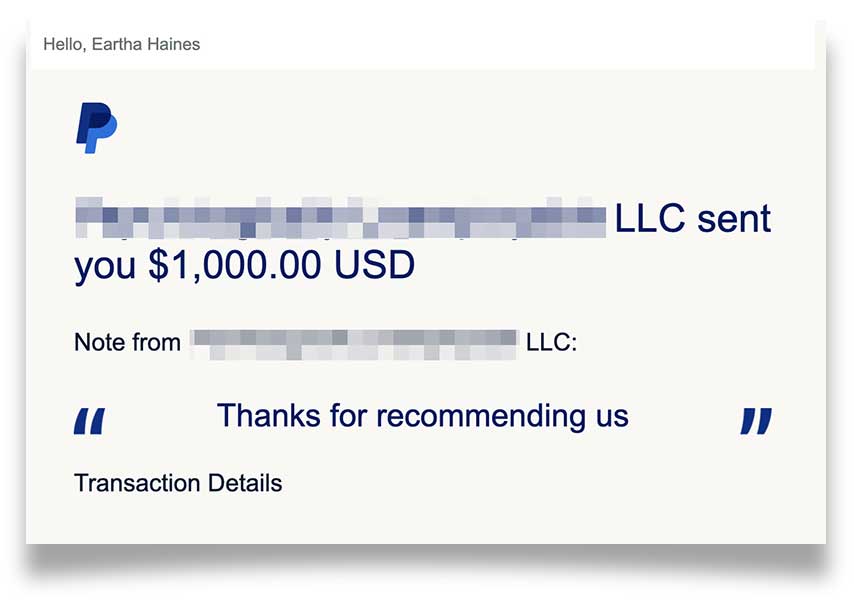 ---
You really have nothing to lose. Time is going to pass anyway. Why not create an affiliate marketing business that can earn you income for years to come?
Ask yourself how much time you have already spent working for someone else with nothing to show for it.
Isn't it worth it to build a business for yourself? Imagine what your life could be like a year from now.
Yours in success,
Eartha