Luxury brands are always going to sell well and when you are an affiliate marketer, you can make some really good commissions. Whether you are in the USA or another location, you're probably in search of the Louis Vuitton affiliate program and can't seem to find it.
That is due to there not being one in existence (as of this writing.) Some really high-end brands simply do not have affiliate programs. However, you can still promote many high-end brands such as Louis Vuitton as an affiliate.
How is this possible? All that you need to do is find luxury reseller websites that have affiliate programs.
For example, many retailers sell gently used luxury brands such as Rolex, Gucci, Hermes, Chanel, etc., and they have their own affiliate programs.
Check out some of the luxury affiliate programs below for options on how to promote some of the most popular luxury brands. I'll also share how I'm able to make $1,000 commissions as an affiliate marketer.
HOW I MAKE $1,000 COMMISSIONS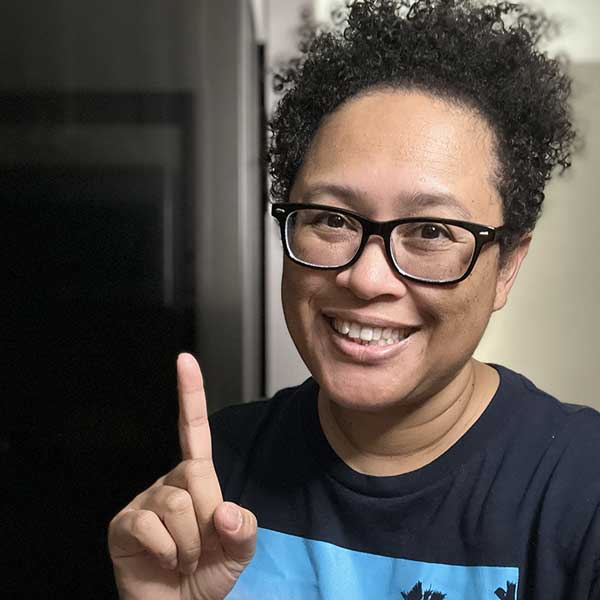 Hi! I'm Eartha, an affiliate marketer, and author of this blog. I enjoy seeking out cool affiliate programs as well as sharing ways to help increase affiliate income.
One of the ways I've been able to increase my affiliate income is by promoting high-ticket offers.
High-ticket affiliate marketing enables you to earn higher commissions which means scaling up your online business faster.
If you're ready to level up your affiliate income, click the link below:
Louis Vuitton Affiliate Program Options
If you are not familiar with what affiliate marketing is, it is the promotion of another company's product in exchange for a commission when a sale is made.
Many companies large and small have their own affiliate programs. It is a great way to get low-cost advertising from the work that affiliates do to promote the products.
Not all companies have affiliate programs, particularly higher-end brands. Fortunately, many people will buy gently used luxury items.
The nice thing is that many pre-owned luxury items still have a high cost. Therefore, as an affiliate, you can make a nice commission for every sale that you refer.
Since Louis Vuitton doesn't currently have its own lv affiliate program, you can apply to the luxury affiliate programs below and promote the Louis Vuitton items that they carry.
Luxury Garage Sale
Farfetch
Fashionphile
The Real Real
Luxury Garage Sale
This online premier marketplace specializes in buying and selling authentic pre-owned luxury brands. They have rigorous authentication and processing standards and carry brands such as Chanel, Hermes (read more about the Hermes affiliate program), Louis Vuitton, Christian Louboutin, and more.
The Luxury Garage Sale affiliate program is managed through Impact and offers 5% commissions on sales and 3% commissions on items selling for over $5K.
Commission: 5% on sales (3% for anything over $5K)
---
Farfetch
This online retailer sells clothing, shoes, bags, accessories, and homeware. You can find a lot of pre-owned high-end brands including Burberry, Prada, Versace, and more. The affiliate page doesn't disclose the affiliate commission rate or if they are managed by an affiliate network.
If you are interested in applying, you will need to send an email with the URL of your website.
Commission: not disclosed
---
Fashionphile
You can find pre-owned ultra-luxury accessories such as bags, shoes, jewelry, and watches. They have a long list of designers that they resell including Louis Vuitton, Rolex, Gucci, and so much more.
The Fashionphile affiliate program is managed by Impact and offers a 5% commission rate.
---
The Real Real
There are many designer luxury brands available on The Real Real. They also specialize in buying and selling pre-owned designer accessories. The Real Real affiliate program is managed by Impact and offers 5% – 7% commissions.
---
The affiliate programs above are a great place to start when it comes to promoting luxury items.
Keep in mind that these types of affiliate programs tend to have an approval process.
If you want the best chance of getting approved, you should have either a social media profile or a blog within the fashion niche.
Most companies want proof that you are serious about promoting their products and will ask for your website link.
You can submit a social media profile or a link to a niche blog. If you don't have social media presence, having a niche blog may help improve your chances of approval.
I recommend creating a blog that has at least 5 blog posts already posted. If any of the affiliate programs reject your application, don't lose hope.
It is possible to reapply after a month or so when you have more content.
Frequently Asked Questions About the Louis Vuitton Affiliate Program
Does Louis Vuitton Have an Affiliate Program?
As far as my research goes, I have not been able to track down a Louis Vuitton affiliate program. Fortunately, there are other options (see list above.)
Does Louis Vuitton Use Influencers?
It is possible. They do have celebrities in their marketing campaigns.
Is There a Louis Vuitton Affiliate Program USA?
Not that I'm aware of. So far, I have not been able to find any Louis Vuitton affiliate program in the USA or elsewhere.
How to Make Money Promoting Pre-Owned Louis Vuitton Bags
There are many ways to make affiliate commissions promoting Louis Vuitton and other luxury brands. One of the most common ways is to be an influencer.
Many influencers have large followings on popular social media platforms such as Instagram, TikTok, and YouTube.
Another option is to have a website within the fashion niche that receives a good amount of traffic on a monthly basis.
If you have either of these options, it is easy to recommend the products as an affiliate and earn commissions.
You would recommend the product and have your affiliate link posted in your bio. Then it is a matter of directing people to your bio link.
Create a Social Media Presence
If you do not have a social media presence, then you would need to create one. You can always start with one platform first.
For example, you could start off with Instagram. Post photos, reels, and stories related to fashion.
Build up your following and then you can apply to the various luxury brand reseller affiliate programs.
Use the link to your social media profile when you apply to prove that you are serious about generating traffic.
It will take time to build up your following on social media. The sooner you can start, the sooner you can begin growing.
Another option is to pay other Instagram influencers to post one of your posts or reels on their account. It is a great way to get new followers as well as clicks on your bio link.
Create a Fashion Niche Blog
Another option is to create a niche blog in the fashion niche or other related niche. Blogs rely on SEO (search engine optimization) in order to get free organic traffic.
The nice thing about blogs is that once they begin receiving web traffic, they can remain steady for years.
What many people don't realize is that blogging is a slow process. It could take many months before you begin getting any traffic.
However, if you stick with it, a blog can help generate affiliate commissions for the long term.
I always recommend having a niche blog in your portfolio as an affiliate marketer. If you don't want to write your own blog posts, you can also outsource the writing.
How I Make $1K – $2K Commissions Online
I got my start in affiliate marketing with niche websites. Niche websites are still an excellent way to make affiliate commissions.
However, it can be difficult to scale your income with niche websites. Some people have great success with them.
In my case, I wanted to find a faster way to increase my affiliate income. That is when I discovered high-ticket affiliate marketing.
Rather than promoting low-ticket offers that only have commissions of around $30 – $45, I focus on high-ticket products that offer commissions of around $1,000.
It is much easier to boost your income when you make these types of commissions.
Types of High-Ticket Affiliate Offers
There are all types of high-ticket affiliate programs that you can apply to. Some of these high-ticket products are physical and some are digital.
Some high-ticket physical products can include clothing, jewelry, and accessories. An example would be pre-owned Rolex watches or pre-owned Patek Philippe watches.
The Bob's Watches affiliate program offers a 5% commission rate and commissions are capped at $1,000. They have an average order value of $8,000.
Other high-ticket affiliate offers are digital. Some of my favorite digital affiliate offers include software and online education courses.
I like digital products as the customer is able to receive their product instantaneously. When the product is good, you can also expect a lot less refunds.
Below is a screen capture of a high-ticket commission I've earned: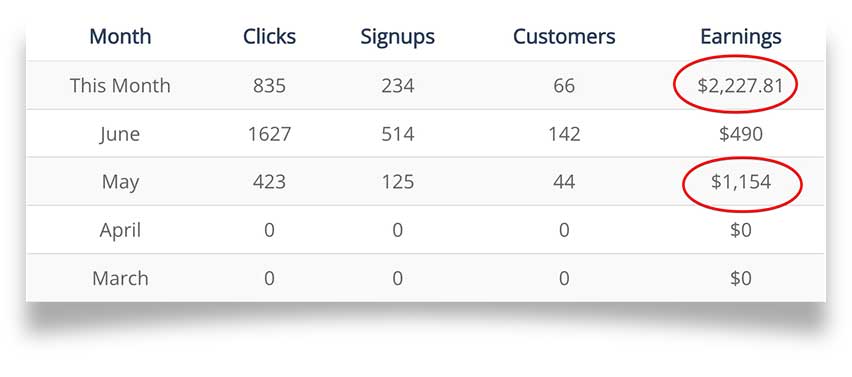 I learned how to promote high-ticket affiliate products by following what I learned in this training course.
By following what I learned, I was able to create a sales funnel and learn how to generate free traffic to send to my funnel.
This strategy can work for promoting any type of low-ticket or high-ticket affiliate product. I also recommend checking out Zach Crawford as he is a 7-figure earner and teaches how to do high-ticket affiliate marketing.
Conclusion
Promoting luxury designer brands like Louis Vuitton is a great way to make affiliate commissions.
Since many designer brands do not have their own affiliate program, you can apply to online retailers that sell pre-owned versions of these items.
There will always be a demand for designer products, whether they are new or pre-owned. A pre-owned item may still have a high price and enable you to earn a high commission.
My recommendation is to consider promoting high-ticket digital affiliate products. If you are ready to level up your affiliate income, follow the same training I followed.