Having a good to excellent credit score is essential for buying large purchases such as a house or a car. If your credit score isn't that great, you can start fixing it on your own.
Dominique Brown is a licensed financial advisor and REALTOR®. He is also the founder of the YFS Academy (Your Finances Simplified) which helps individuals reach their financial goals.
I'm always interested in finance and improving credit scores so when I came across YFS Academy, I wanted to learn more about it.
In this post, I'll share everything that I could find about Dominique Brown and YFS Academy so that you can make a more informed decision about investing in the academy yourself.
How I Make $1,000 Commissions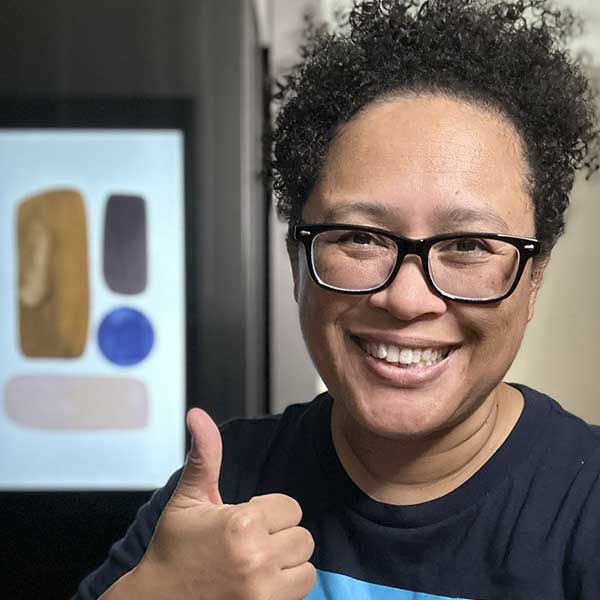 Hey there! I'm Eartha, the author of this website and an affiliate marketer. I share ways to earn income online. Thanks to affiliate marketing, I'm able to make $1,000 – $2,000 for every sale that I refer.
I never need my own product and I don't need to personally sell anything. Click the link below and I'll share exactly how I do it:
Who is Dominique Brown
Mr. Brown is from West Philadelphia, born and raised.
If you read his bio, he makes a reference to the Fresh Prince of Bel Air theme song which I'm sure you also immediately thought of if you're a fan of the show.
Dominique didn't start off as a financial advisor. He actually started a career in IT security.
However, after his mother went through financial hardship after a divorce, he decided to focus on finance.
In 2009 he founded his financial firm called S&D Capital Holdings, LLC in which he helps thousands of clients each month with their financial planning.
What I like about Dominique Brown is his attitude and philosophy when it comes to personal finance.
His motto is, "finances can be fun" and he states that becoming rich is a lifestyle choice that one can learn to enjoy.
In my opinion, that is so essential. Many people with consumer debt and low credit scores think of personal finance as a chore and something they struggle with.
Dominique also has a YouTube channel with plenty of helpful videos about how to improve your credit score.
As a client, you can get one-on-one help from Dominique Brown or you can do it yourself by becoming a student of the YFS Academy.
What is YFS Academy?
This academy may be the answer many people are looking for in terms of fixing credit themselves and learning how to improve their finances overall.
I was impressed by the training that is offered. It is all self-paced and step-by-step so even if you don't understand much about personal finance, you'll be in good hands.
It is true that schools do not teach financial education. I wish I would have been taught about how to save money and how to be responsible with credit.
Like many people, I had to learn the hard way about how consumer debt works. Fortunately, there are many personal finance courses available today.
The YFS Academy appears to be one of the better ones out there.
What You Will Learn Inside the YFS Academy
The courses cover just about everything you'll need to establish a healthy credit score as well as learn how to increase your income overall.
Here is what you'll get when you become a student:
How to Fix Your Credit Score
You no longer need to rely on credit repair companies to help improve your credit score. This single course will provide everything that you need to do it yourself.
You'll learn how credit works, how to build your credit, and how to dispute errors on your credit report.
The course also includes 100+ dispute letters and templates.
How to Start a Business and Dominate Business Credit
I'm all for starting a business whether it is online or offline. This course likely focuses on starting a brick-and-mortar business.
However, I'm sure what is taught will apply to any type of business you're interested in. It covers topics such as business credit, building a foundation, structuring your business, getting business credit, business credit cards, business loans, and more.
How to Invest in the Stock Market
Don't let investing in the stock market intimidate you if you have zero experience with it. This course will cover investing in IRAs, 401Ks, etc.
You'll learn how to invest with as little as $25 and how to invest for your children in order to build their wealth.
How to Buy a Home the Smart Way
One of the primary reasons people want to boost their credit score is so they can buy a home.
This course will teach you how to get approved for a mortgage as well as how to pay off your home 10 years early.
Buying a home is one of the largest purchases anyone can make so this course is going to be key in your overall personal finance goals.
How to Buy a Car the Smart Way
A vehicle is the second-largest purchase most people make next to buying a home. This course will cover how to buy the car you want for less money, as well as how to get a car without paying outrageous interest.
Other Supplemental Courses
Dominique really leaves no stone unturned with his training. If the primary training wasn't enough, he also covers:
How to get a pay raise
How to create the perfect budget in order to reach your goals
How to set goals that you can achieve
The 52-week savings challenge
How Much is YFS Academy?
There are four options that you can choose from to become a student. They include:
| | |
| --- | --- |
| Item | Price |
| YFS Academy Yearly Plan | $249.99 per year |
| YFS Academy 6-Month Plan | $149.99 every 6-months |
| YFS Academy Monthly Plan | $24.99 per month |
| YFS Academy Lifetime Access | $497.99 (1 payment only) |
You are not locked into your membership. You can cancel your YFS Academy membership at any time by reaching out to customer support.
When you become a student of YFS Academy, you'll also receive:
Access to the student-only mastermind group
Bi-weekly live Q&A
Multi-million dollar generational wealth-building plan (bonus)
The fastest way to pay off bills (bonus)
The 10 financial commandments for financial success
Is YFS Academy a Scam?
I do not think YFS Academy is a scam. In fact, I think it is a legit personal finance training course.
It is very thorough in what is offered and covers the most important topics such as credit repair, buying a home, buying a car, and starting a business.
The course receives rave reviews as well. Some of the student testimonials state that Dominique is responsive to his students, his training is very detailed, and many students have increased their credit scores by over 100 points.
Create a New Stream of Online Income
Besides learning how to improve your personal finances, I am also a believer in creating multiple streams of income.
I want to share a bit of a back story about myself. Years ago I worked as a web designer for a web marketing agency.
I spent my workdays building websites for attorneys. While it was a great company to work for, the owner decided to retire and sell the company to a larger corporation.
After a year of working for the new corporation, they laid off the entire web team. My co-workers and I were devastated.
I had nothing to fall back on as like many people, I relied on that paycheck every two weeks and didn't do much else in terms of personal finance.
It was then that I decided to start an online business. I didn't want to be placed in that situation again.
I had to get another job so I took a retail job to make ends meet. At the same time, I started my own niche website.
At the time, I had no idea how to earn income with a website. Instead of trying to figure it all out on my own, I searched for an online training program and found this one.
Following that training and taking action on everything that I learned, I was able to quit my retail job and transition into working on my website full-time.
Starting an online business is an easy and convenient way to generate a new income stream.
You can use that extra money to add to a savings account, invest in stocks, or pay off bills.
What is cool is that you could start your own personal finance niche blog and earn income from it!
Closing Thoughts
I think YFS Academy is legit and if you're desiring help with your credit score and learning how to manage your finances overall, this is a good program to look into.
I'm also a firm believer in having multiple streams of income. Starting an online business is one of the best ways to increase your income.
Learn how I went from a job layoff to working on my online business full-time with one simple website. Click here to learn how.