As far as web hosting affiliate programs go, WP Engine offers a great program. In this WP Engine affiliate review, I will cover the details of their affiliate program and offer some ideas for how to begin making commissions.
The WP Engine affiliate program offers $200 per referral or 100% of the first month's payment (whichever is higher). They have 6-month cookie length, dedicated affiliate manager, custom creative, and more.
Their affiliate program is managed by ShareASale. WP Engine definitely offers one of the highest commissions I've come across in terms of web hosting companies.
Tired of not making sales? Learn how I went from zero to consistent affiliate commissions every month. Click here to learn how I did it.
WP Engine Affiliate Review – How it Works
You've likely heard of WP Engine when researching web hosting affiliate programs or searching for web hosting for your own website.
They are well-known for managed WordPress hosting. They are also one of the more expensive web hosting companies out there. Their startup account for one website is $30 per month.
WP Engine's affiliate program also works in combination with Studio Press themes. You can promote both through the same program.
The details of the affiliate program are as follows:
Commission: $200 per referral or 100% of first month's payment (whichever is higher)
Cookie Length: 180 days
You will need to sign up with ShareASale to apply and receive your commissions.
Another plus with this affiliate program is that they offer custom creative which means choosing from pre-designed banners and landing pages, as well as co-branded assets.
For example, you could have a landing page with your face or brand offering a special discount to your audience.
Potential Earnings
At $200 per referral, you could easily earn thousands of dollar per month with continuous marketing. If you got 10 qualified referrals per month, that is already $2,000.
There are many affiliates that earn much more than that per month marketing web hosting services. The earning potential definitely makes WP Engine worth promoting.
Keep in mind that the web hosting niche is quite competitive. It isn't to say that you can't still cash in on this niche.
It may take more effort as compared to other niches but it isn't impossible. You may need to be more creative in terms of your marketing.
How to Promote WP Engine as an Affiliate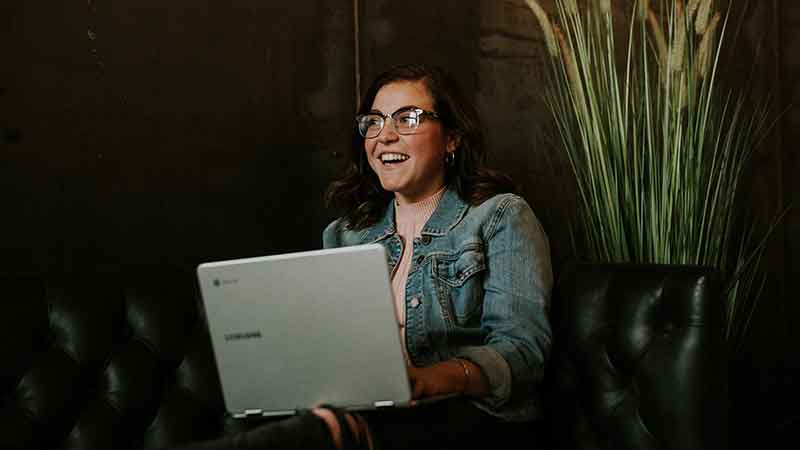 With $200 and up potential commissions, I'm sure you want to make the most commissions that you can on a monthly basis.
There are many ways that you can promote any affiliate product but my recommended method is to create a niche website.
With a niche website, you can target a specific niche audience. In the case of web hosting, almost everyone needs web hosting at some point.
Why a Niche Website?
In my opinion, niche websites are excellent for promoting affiliate products. It is because the content that you create is what eventually gets indexed and ranked by search engines like Google.
Essentially, a niche website is a blog that focuses on one topic. What many web hosting affiliates do is teach people how to start a blog of their own.
They create a tutorial on their website that explains how to sign up with the web hosting they are recommending and install WordPress.
There are all types of niches that you can create a website around. It helps to think about who needs web hosting. Here are some ideas to help you brainstorm:
self-hosted WordPress blogs
eCommerce stores
portfolio websites
dropshipping stores using WordPress
people that want to switch web hosting providers
One of the most common and effective ways to promote web hosting is to create a user review and link to your review from your other blog posts.
No matter what niche you choose for your website, you can recommend web hosting as you are using a hosting provider for your blog.
The best recommendations as an affiliate marketer are those in which you have actually used or are currently using the product or service.
Teach Your Readers
I've come across all types of niche blogs that promote web hosting. For example, a successful food blogger has a page on his website in which he teaches people how to set up a blog if they want to be food bloggers as well.
The same goes for mommy bloggers, personal finance bloggers, and so on. You could start a blog in any niche that you want. Set up your hosting with WP Engine and then teach others how to do the same thing you are doing.
Compare Web Hosting Providers
If you have experience with using several web hosting providers in the past, you can compare them to WP Engine.
I've used my fair share of hosting providers and just when I think I've found a good one, something crappy happens with my website. This occurred more often with cheap hosting.
Therefore, I could easily compare WP Engine with all of the other hosting providers I've used. What is great about comparison posts is that you can become an affiliate or multiple web hosting affiliate programs.
Here are some I've talked about on this blog:
Don't Underestimate Having a Niche Blog!
I think many people that want to make affiliate commissions blow off niche blogs as a way to make sales. The reason may be that blogs don't make money quickly.
It may take at least 3 to 6 months before you make your first commission. However, most methods of making money online are not fast.
Even with paid advertising, you must constantly test your ads before you make a commission which means spending hundreds, possibly even thousands of dollars before you break even.
At least with a niche blog, you are not spending anything on it but your time. When traffic comes in, it is free targeted traffic and then your blog can start making money.
I have been making consistent commissions online with affiliate marketing thanks to creating niche blogs.
When I got started, I purposely sought out an online training program. I didn't want to spend a lot of time trying to figure everything out on my own.
I found this training program and it helped me to make progress fast. In the past, I spent years trying to make it on my own.
If you want to speed up the learning curve, I highly recommend finding a training course that you like and implementing what you learn.
Closing Thoughts On Becoming a WP Engine Affiliate
I hope this WP Engine affiliate review has been helpful in terms of what the program offers and how to possibly promote it.
Niche websites are what I use to generate a consistent income online promoting affiliate products. They are low-cost and low-risk.
If you want to level up your affiliate earnings, consider following the same training program I used to create my niche blogs.
I am still part of the training platform today and use it to help others one-on-one with creating their own successful niche blogs.