Have you been or are currently a HostGator user? I was for many years and had no major issues with them. In fact, I would still recommend them today as a HostGator affiliate. In this HostGator affiliate program review, I will go over commissions and offer some ways to promote the service.
The HostGator affiliate program offers tiered commissions starting at $65 per sign up with a 60-day cookie length. The affiliate program is managed by Impact Radius. Commissions are paid 2 months and 10 days after the month the sale occurred in.
Let's dive into more details about the commissions, what HostGator offers, and how to go about promoting them as an affiliate marketer.
Tired of not making sales? Learn how I went from zero to consistent affiliate commissions every month. Click here to learn how I did it.
HostGator Affiliate Commission Rates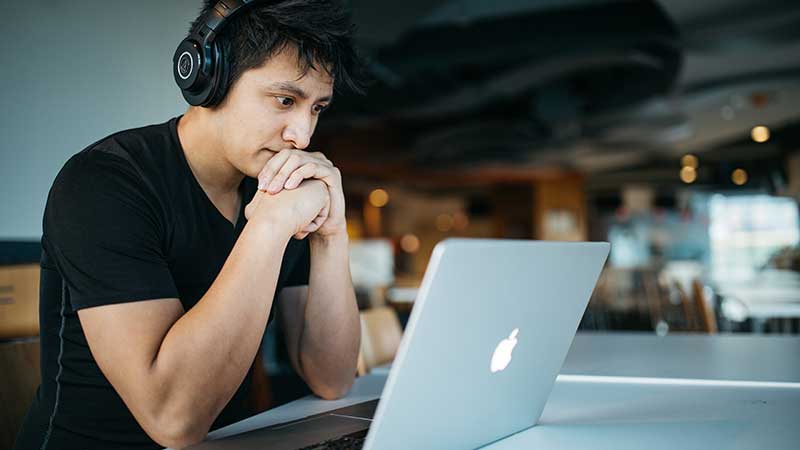 Commissions Based On Signups Per Month
Most web hosting companies have really good affiliate programs offering large commissions. HostGator is no different. The HostGator affiliate program has tiered commissions.
1-5 = $65/signup
6-10 = $75/signup
11-20 = $100/signup
21+ = $125/signup
If you can refer 21 signups in any month, you could earn $2,625 in commissions. Many affiliates are able to do much more than that depending on their marketing strategies.
The HostGator Affiliate Minimum Payout
Like many affiliate programs, HostGator does have a minimum payment threshold. Meaning, you account balance must meet a specified amount before being paid out to you.
In this case, the minimum payout amount is $100. Besides the minimum payment threshold, commissions are paid 2 months + 10 days after the month the sale was made. This is to account for their 45-day refund period.
HostGator affiliate payment methods include being paid by check or PayPal. Commission tracking and payouts are all processed by Impact Radius.
What HostGator Offers as a Web Hosting Provider
HostGator is well known for their affordable shared web hosting plans. New customers can get web hosting for as little as $2.75 per month.
They also have WordPress hosting that offers faster load times and increased website performance. These plans start for as little as $5.95 per month.
Both shared hosting and WordPress hosting plans offer free SSL. A free domain name is included as well when signing up for yearly plans.
HostGator also offers a website builder, VPS, and dedicated server hosting. Like most commercial web hosting providers, they also are a domain registrar.
As for support, they have 24/7/365 customer support. You can reach out to customer support via telephone, live chat, or support ticket. There is also a 45-day money back guarantee with 99.9% uptime guarantee.
How to Make Steady HostGator Affiliate Commissions
There are many ways to promote affiliate products. However, one of the best and tried-and-true methods is to create a niche website, also referred to as a niche blog.
I started a niche blog almost four years ago and it was one of the best things I've done. When I started it was due to a job layoff. I always wanted to start an online business and knew that a niche blog was the way to go.
Although I had plenty of experience with getting a WordPress website up, I had no idea how to make money with one.
Instead of trying to learn everything on my own, I decided to find an online training program and found this one.
Following the training and implementing what I learned helped me to progress faster than if I had done it on my own. I went from zero to making a consistent monthly income online with affiliate marketing.
Niche blogs are an excellent way to make steady affiliate commissions. They require you creating helpful content for your readers but that is easy in comparison to most jobs.
Most niche websites take anywhere from 3 to 6 months to begin receiving traffic. That, of course, is dependent upon the effort and work put into creating content.
How to Start a Niche Blog
Before you actually get your own website up and running, you'll want to decide on a niche. In the case of promoting HostGator, you can be in almost any niche that you want.
The reason is that you can suggest that others start up niche blogs of their own. When you do, you can recommend HostGator using your affiliate link.
Another option that is quite popular is to create a tutorial type of website that teaches people how to start a blog. This is a competitive niche but you can target specific niches.
For example, you could create a website that teaches personal trainers how to set up their own blog. Or life coaches, teachers, or network marketers. You get the idea.
Target an audience that wants to get a blog up and need help doing so.
Chances are you are already familiar with how to get a website up. If not, I do recommend using a self-hosted WordPress website.
All that means is that you register your own domain, get a web hosting account, and then install WordPress using one-click installation.
Any commercial web hosting provider can provide you with everything that you need to include HostGator.
I switched my hosting to WPX Hosting for their hosting speed and customer support. They also donate money to the care of shelter pets which is a plus!
What About Email Marketing?
Capturing your website visitor's email address is a great way to market to them on a regular basis. You could create a follow-up sequence of emails that explain how to start a blog.
An autoresponder service works great for this. There are plenty of options out there such as AWeber, Constant Contact, ConvertKit, and more.
They all have forms that you can attach to your blog that will help you begin building your email list.
For example, I am part of a mailing list in which the blogger promotes HostGator exclusively. He sends out emails with links to video tutorials that explain how to set up a HostGator account and install WordPress.
It is a great way to continue marketing and helping your niche audience as well.
Is HostGator Worth Promoting?
In my opinion, I feel that HostGator is worth promoting as an affiliate marketer. They have longevity and have been in business for many years.
Although they are not the best hosting provider out there, they are also not the worst. You can definitely up sell their low pricing. Most beginners don't need much more than a shared hosting plan.
The only thing I don't like is the long period for commissions to be paid out. Two months is a long time as most affiliate programs pay out every 30 days.
However, they do have a longer refund period which accounts for the long wait. When you begin making regular commissions, you may not even notice the long payout period.
Other Web Hosting Companies with Great Affiliate Programs
My Closing Thoughts On Becoming a HostGator Affiliate
Most web hosting affiliate programs offer great commissions and HostGator is no exception. Tiered commissions that enable you to earn up to $125 per signup is worth promoting.
Niche websites are an excellent way to make steady commissions. I create niche websites to promote a variety of different affiliate products.
If you want to level up your affiliate earnings, consider following the same step-by-step training program I used.
Now I use the same training program to help others one-on-one with creating their own niche websites.