More people than ever are turning to meditation for improving their mental health and spiritual growth.
Two popular mediation apps, Headspace, and Calm do not currently have an affiliate program.
However, the following meditation affiliate programs offer some great commissions.
Meditation affiliate programs are programs set up by individual companies in order to help generate new leads and sales via affiliate marketers. Affiliates are paid commissions for each referral they send. Payments are usually paid on a monthly basis through PayPal or with a check.
The meditation niche is a growing niche and according to Google Trends, it is staying on a steady upward trend. As an affiliate marketer, you can help people learn more about meditation and earn income in the process.
How I Make $1,000 Commissions Using a Simple 2-Step Process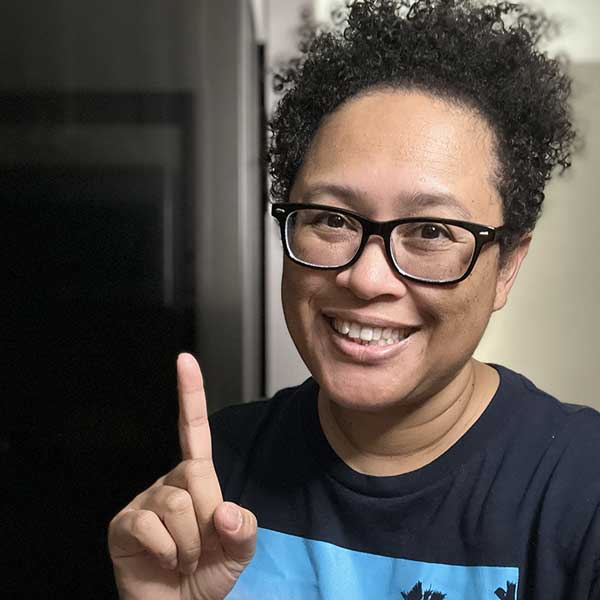 Hi! I'm Eartha, the author of this blog and an affiliate marketer. I searched out some of the top affiliate programs to share here on the blog.
I also share how to help boost affiliate income and one of the ways I've been able to increase my income is by shifting my focus to high-ticket affiliate offers.
Making higher commissions is one of the fastest ways to scale up your income. Learn how I'm able to make $1,000 commissions by focusing on high-ticket products:
Meditation Affiliate Programs
Live and Dare
The Mindfulness Summit
zivaOnline
Gaiam
Hugger Mugger
iAwake
Shambhala Publications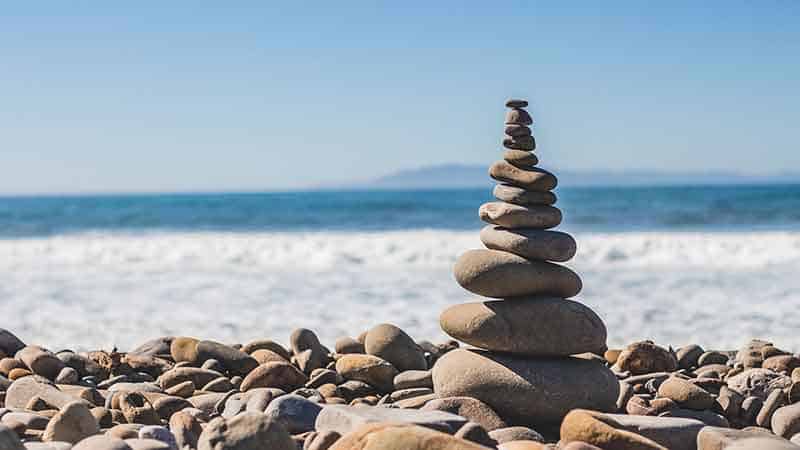 1. Live and Dare
The Live and Dare is one of the top five most visited meditation websites on the web. It is authored by Giovanni Dienstmann, an author, certified meditation teacher, and coach.
Giovanni offers various courses and coaching programs. The affiliate program is managed by Kartra and offers 40% for all online courses and 10% for coaching services.
There is a 60-day cookie length and commissions are paid 45 days after purchase with no minimum payment threshold. Commissions are sent via PayPal in the first week of each month.
Commission: 40% for online courses and 10% for coaching services
Cookie Length: 60-days
2. The Mindfulness Summit
The founders of The Mindfulness Summit include Melli O'Brien and Matt Dickinson.
The Mindfulness Summit is an online guide to mindfulness which consists of a series of online interviews, practice sessions, and presentations from the world's leading experts on meditation and mindfulness.
As an affiliate you can earn 50% commission on all sales you generate when people buy the premium summit access pass. To join, you fill out a short form and receive instant activation.
Commission: 50%
Cookie Length: not disclosed
3. zivaOnline
Emily Fletcher is the founder of Ziva and the Ziva Technique. Emily is a former Broadway performer. After being introduced to a meditation practice, she pursued training in Rishikesh, India.
After years of teaching others, she developed The Ziva Technique. The Ziva Technique is a powerful trifecta of mindfulness, meditation, and manifesting.
Anyone can enroll through the website to gain access to the 15-day course. The affiliate program appears to be managed in-house. They offer 25% commission.
Commission: 25%
Cookie Length: not disclosed
4. Gaiam
Gaiam is a popular online retailer of yoga, fitness, and wellness products. They also carry a wide variety of meditation products such as pillows, chairs, blankets, and other accessories.
The affiliate program is managed by Linkshare and offers a 10% commission on sales. Many meditation products focus on teaching meditation through online courses.
This affiliate program is ideal if you want to promote physical goods. Meditation accessories are great to recommend with other products you may be promoting.
Commission: 10%
Cookie Length: not disclosed
5. Hugger Mugger
The Hugger Mugger website is a go-to destination for yoga products. However, they also carry meditation pillows and cushions in a variety of styles and colors.
Similar to Gaiam, this online store is great if you want to promote meditation accessories in addition to any other meditation products you are promoting.
The affiliate program is managed in-house and commissions are paid out by check each month with a minimum payment threshold of $5.
Commission: 10%
Cookie Length: 21 days
6. iAwake
The iAwake company creates innovative, sound-based tools for meditation. Their flagship product, Profound Meditation Program 3.0, is a science-based iNET process embedded within the Profound Meditation Program that interacts with your brainwaves and biofield to immerse you in deep states of meditation.
The affiliate program is managed by Infusionsoft and offers a 40% commission with a year-long cookie length. I feel this is another great product that will do well in terms of conversions when targeting the right audience.
Commission: 40%
Cookie Length: 365 days
7. Shambhala Publications
This company has been in business since 1969. They create books, audio, and immersive courses aimed at improving lives by contributing to the development of a thoughtful, kindhearted, and contemplative society.
You can find books and courses on a wide variety of topics. They sell books on the topic of meditation as well as online courses. The affiliate program is managed by Rakuten Linkshare and offers up to 10% commission.
Shambhala Publications is worth promoting as their book selection is large and focuses primarily on topics surrounding enlightenment.
Commissions: up to 10%
Cookie Length: not disclosed
How to Make Steady Commissions Promoting Meditation Affiliate Products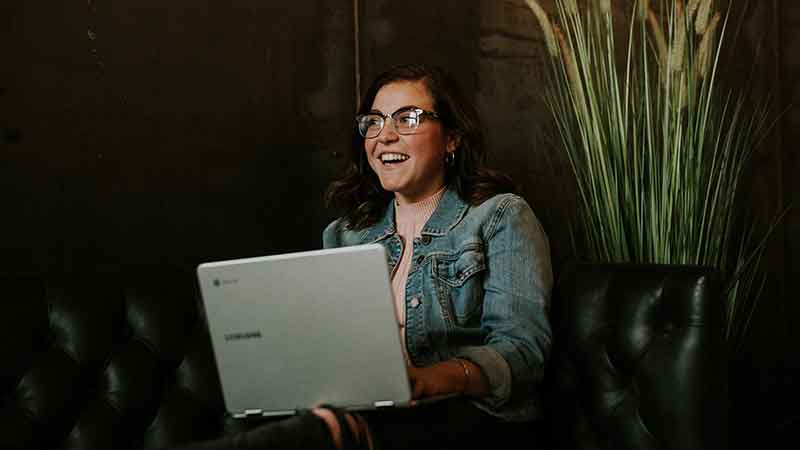 It is great when you find an affiliate program that has awesome products and offers great commissions as well. What is even better is being able to make consistent income from these affiliate programs.
One of the best ways to do this is by creating a niche website. Niche websites are excellent for promoting affiliate products.
It is how I got my start as an affiliate marketer and what I continue to do today to generate consistent monthly income online. When I got started, I didn't know how to make steady income with affiliate marketing.
I purposely sought out an online training program and found this one. It helped me to progress faster than if I tried to learn everything on my own.
Thanks to niche websites, I am able to generate a consistent monthly income online with affiliate marketing.
What is a Niche Website?
A niche website is simply a website that focuses on one topic. In this case, you'd likely want to create a niche website around the topic of meditation, enlightenment, yoga, or other areas.
It helps greatly to choose a niche that you have a genuine interest in. That is because you will be creating a lot of content for your website.
If you do not like the niche that you choose, it will be challenging to keep creating content on a regular basis.
The content that you create is what eventually gets indexed and ranked by the search engines like Google.
Essentially, a niche website is a blog and blogs work by posting new blog posts (content) on a consistent basis.
How to Get a Niche Website of Your Own
I recommend avoiding free website services. Free services have limitations and you do not retain 100% ownership of your content.
You risk having your account closed and most times, these free services will place their own ads on your website.
Instead, I do recommend creating your niche website on a self-hosted WordPress website. All that means is getting your own domain name, a web hosting account, and installing WordPress using one-click installation.
Any commercial web hosting provider can set you up with everything that you need. I host most of my website with Rocket.net. They have fast hosting and excellent customer support.
If you prefer step-by-step help, you can follow the same training program I used. They teach members how to build successful niche websites from scratch.
Writing Content for Your Audience
Whichever niche that you choose, you will need to create helpful content. It begins by doing some keyword research. You don't need to invest in fancy keyword tools to start.
You can open up Google search and start typing in keyword ideas that come to mind for your niche. Google's autocomplete feature will show you what people are actually searching for.
This will give you plenty of ideas for your blog posts. Besides that, the content that you create will attract your targeted audience.
When your website begins receiving traffic, it then has the ability to make money. By posting content regularly, you can expect to get small amounts of web traffic between 3 and 6 months.
My Closing Thoughts On Meditation Affiliate Programs
The meditation niche is a great niche to earn commissions in. There are more and more people turning to meditation every day.
Many people are seeking guidance on how to meditate and you can help them by recommending some of the affiliate programs above.
I recommend creating a niche website. Niche websites are how I am able to generate a consistent monthly income online with affiliate marketing.
If you are ready to level up your affiliate earnings, try following the same step-by-step training program I used. Following the training and implementing what I learned helped me to reach my goal of making money online.