As affiliate networks go, MoreNiche has a reputation of being one of the best in health, beauty, and fitness niches. In this MoreNiche affiliate review, I'm going to share what I learned about this network.
MoreNiche is an affiliate network based in the UK specializing in offers in the health, weight loss, beauty, skincare, male enhancement, fitness, and bodybuilding industries. Affiliate marketers can promote a wide variety of offers with commissions ranging from 30% to 80%.
With highly converting offers, great commissions, and a dedicated affiliate network, MoreNiche is a network worth considering.
Tired of not making sales? Learn how I went from zero to consistent affiliate commissions every month. Click here to learn how I did it.
How to Become a MoreNiche Affiliate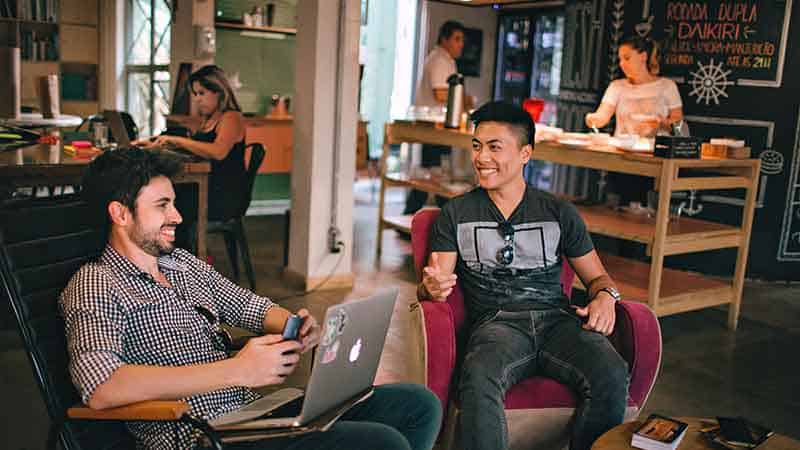 Becoming a MoreNiche affiliate is extremely simple. You can go to their sign up page here and fill out the form. It seems to be instant approval as the page states approval within minutes of signing up.
Once you have signed up, you will have access to several offers such as:
CrazyBulk (bodybuilding niche)
PhenQ (weight loss niche)
AirSnore (health niche)
These are only three. There are at least twelve in total that you can promote. Unlike most affiliate networks, they keep their offer pool low and focus on quality versus quantity.
It also allows their team to focus on each individual brand in order to keep them performing highly.
Some of the Benefits of Becoming an Affiliate
I can understand why this affiliate network is popular as they have some great perks for affiliate marketers. Here are some notable benefits:
Commissions
MoreNiche offers between 30% and 80% commissions on many offers as well as recurring commissions on some offers as well.
Long Cookie Life
Most affiliate program offer a 30-day cookie length. However, MoreNiche has a lifetime cookie for all of their offers.
Global Offers
Almost all of their offers can be promoted internationally. They have up to 15 localized languages including French, German, Spanish and Italian across many offers as well as localized payment processing methods.
Bi-Weekly Payments
Commissions are paid on the 15th and last day of each month so long as you've reached the $100 minimum payout. You can choose to be paid in GBP, USD or EUR, and from 5 flexible payment options without any fees or payout charges.
Dedicated Affiliate Support
You get one-on-one support with an affiliate mentor and can access them via Skype, Slack, email, or phone.
Free Affiliate Training
MoreNiche offers free affiliate training in the form of PDF guides and video training. If you are a beginner or intermediate affiliate marketer, you have access to a ton of free training material.
How to Start Making Commissions as a MoreNiche Affiliate
There are a number of ways to promote affiliate offers but a tried-and-true method that works for me and many other affiliates is niche blogging.
Creating and maintaining a niche blog is a great way to generate a consistent income online with affiliate marketing.
Blogs are low-cost and easy to set-up. They are convenient as you can create new blog posts at your convenience. They are also a long-term online business model since your content can rank for years.
Setting Up Your Niche Blog
Getting your niche blog up and running is really easy. I don't recommend setting up your blog on free blogging service. Most of them are not truly free.
They may limit you in terms of size and how you can advertise. Some may even place their own ads on your blog. Instead, I recommend getting your own self-hosted WordPress blog.
All that means is registering your own domain name, getting your own web hosting account, and installing WordPress on your account using one-click installation.
You can do this with any commercial web hosting provider. I use WPX Hosting for my niche blogs. They are fast, have excellent customer support, free SSL, and free unlimited WordPress migrations.
Which Niche To Choose?
Since MoreNiche offers are based in the healthy, fitness, and beauty niches, choosing a niche is even easier. You can check out the offers by clicking on the offers menu tab or visiting here.
Currently, their top 3 offers are CrazyBulk which is in the bodybuilding niche, PhenQ which is in the weight loss niche, and Male Extra which falls under health niche.
Let's say, for example, you wanted to promote CrazyBulk. It is a supplement that helps bodybuilders increase their muscle mass.
You could create a niche blog that focuses on building muscle mass and recommend CrazyBulk within your content.
The great thing about niche blogs is that you can approach almost any niche from a novice's perspective.
If you want to build muscle mass yourself, you can create blog posts that explain how you are doing so. You can document your workouts as well as your nutrition.
There is always an audience that is new to the niche that you choose and want to learn more. If you do have experience with the niche you choose, that works too.
Either way, you'll have plenty of content to create that will attract free targeted traffic to your blog.
How Long Will It Take to Make Money Blogging?
The time it takes to make money with a niche blog really depends on how consistent you are with creating content.
If you are posting content on a regular basis (1 to 2 new posts per week at a minimum), your blog may gain traction between 3 and 6 months of starting.
Once your blog is getting traffic, it has the opportunity to generate sales from the affiliate products that you promote.
Don't underestimate a small amount of traffic. I've had niche blogs that received a small amount of traffic and brought in a thousand dollars in a month.
In a year's time, it is possible to have a niche blog that is earning anywhere from $500 to $1,000 or more per month. This is no guarantee as so many other factors apply.
Closing Thoughts On This MoreNiche Affiliate Review
I hope that this MoreNiche affiliate review has been helpful. Overall, I think it is a great affiliate network. The affiliate offers they have are in niches that always have a demand for the products.
Creating a niche blog for any of these offers is an ideal way to create a steady stream of income with affiliate marketing.
Niche websites are how I am able to make consistent affiliate commissions. If you are ready to level up your affiliate earnings, consider following the same step-by-step training that I followed.
That training helped me to progress faster than if I tried to learn everything on my own. Now I use that same training platform to help others one-on-one with creating their own niche websites.