If you are interested in getting into the tactical or survival niche as an affiliate marketer, you'll be glad to know there is a large audience for both. These tactical gear affiliate programs can help you make money in either niche that you choose.
Tactical gear affiliate programs are programs set up by companies in order to generate leads through affiliate marketers. In turn, they share a percentage of all referred sales with their affiliates. Commission rates vary and payments are usually made once per month via PayPal.
The following affiliate programs should have you well on your way to making commissions with your own niche website.
Tactical Gear Affiliate Programs
Urban Carry
Tactical Distributors
RavenCrest Tactical
MilitaryClothing.com
LA Police Gear
OpticsPlanet.com
Mira Safety
Spartan Armor Systems
HOW I MAKE $1,000 – $2,000 COMMISSIONS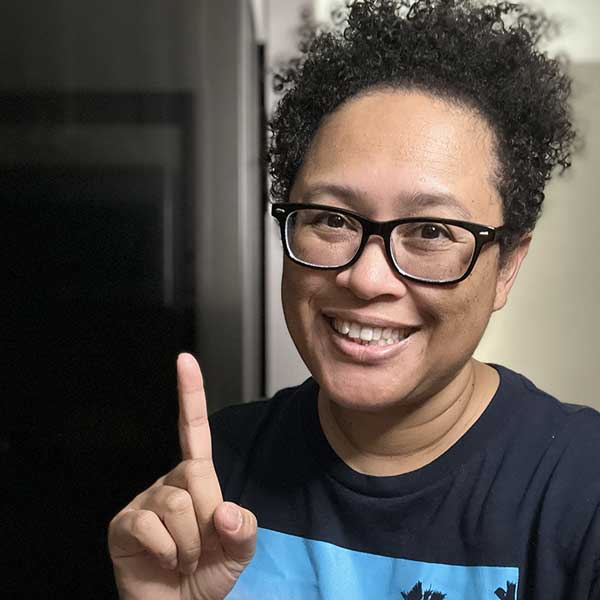 Hi! I'm Eartha, the author of this blog and an affiliate marketer. The purpose of my website is to help other affiliate marketers discover new affiliate programs and ways to earn more income online.
That being said, one of the ways I make a steady income online is by promoting high-ticket affiliate offers.
Rather than focusing on low-ticket affiliate products, I spend my efforts promoting affiliate products with a high-ticket price.
That means I'm able to scale my business up faster by earning high-ticket commissions.
If you are ready to level up your affiliate income, click the link below to learn how I was able to start making $1,000 commissions and up:
1. Urban Carry
The Urban Carry company specializes in concealed carry holsters. They carry a wide variety of holsters for both guns and magazines. There are gun belts and conceal carry holsters for women.
Their affiliate program appears to be managed in-house and offers a 15% commission and a $50 minimum balance required before payout.
Urban Carry is worth promoting as they are a well-known brand for concealed carry holsters. I feel their products would convert well on both a tactical or survival niche website.
Commission: 15%
Cookie Length: not disclosed
2. Tactical Distributors
This company started in 2006 as a wholesale distributor of tactical equipment and changed their business model to online retailer in 2010.
They have a large selection of products to include clothing, footwear, headwear, and other tactical gear. Their affiliate program is managed by AvantLink offering a base commission of 8% and a 30-day cookie length.
Tactical Distributors is worth promoting as they are a well-known tactical retailer. Their average order value is $100 with a conversion rate of 3.5%.
Commission: 8%
Cookie Length: 30 days
3. RavenCrest Tactical
If you want to promote tactical knives to your audience, RavenCrest Tactical knives are an ideal option. They've been in business since 2012 specializing in hard use tactical knives.
One of their most popular knives is the OTF (out the front) knife in which over a quarter million people have purchased. Their affiliate program is managed in-house. There is a 25% commission which is great and no minimum payout threshold.
Payments are typically paid on the first Wednesday of each month for the prior month's sales.
Commission: 25%
Cookie Length: not disclosed
4. MilitaryClothing.com
As the name of this company suggests, MilitaryClothing.com sells uniforms, boots, belts, ribbons, gear, and so much more. They carry over 30,000 items and no military ID is required to buy.
The affiliate program is managed by LinkShare and offers a 10% commission and 45-day cookie length. You can expect high conversions with the large number of items that they carry.
Commission: 10%
Cookie Length: 45 days
5. LA Police Gear
The LA Police Gear company was founded in 2001 by Los Angeles area police officers. They sell all things police, military, camping, survival, and miscellaneous everyday carry gear.
Their affiliate program is managed by AvantLink and offers a 7% commission and 15-day cookie length.
They carry over 20,000 products as well as their own house brand of products. You can likely expect high conversions with the number of items that they carry.
Commission: 7%
Cookie Length: 15 days
6. OpticsPlanet.com
Every tactical or survival niche can benefit from promoting the products on OpticsPlanet.com. They carry a wide selection of sport optics, tactical and military gear, scientific products, hunting gear, professional grade products and eyewear.
The affiliate program is managed by ShareASale and offers up to a 7% commission and 14-day cookie length. Some of the products they carry are in the thousands of dollars such as night vision goggles (around $4K for some).
These products are a great addition to any tactical niche website and I am certain these items will have a high conversion rate.
Commissions: up to 7%
Cookie Length: 14 days
7. Mira Safety
This company specializes in high-quality respirators, safety equipment, and tactical gear located in Austin, Texas. Mira Safety sells CBRN gas masks, children's gas masks, baby gas masks, gas masks filters, hazmat suits, and other accessories.
The affiliate program is managed by AvantLink with a 10% commission and 30-day cookie length. Gas masks are high-converting products in the prepper or survivalist niche.
Mira Safety products are $200 and up for most and many of their survival kits are continuously sold out. I feel these products are worth promoting as they are always in demand.
Commissions: 10%
Cookie Length: 30 days
8. Spartan Armor Systems
This company specializes in the highest quality steel core body armor. They also sell plate carriers, tactical gear, targets, and more.
The affiliate program is managed by AvantLink and offers a 12% commission and 30 days. Spartan Armor Systems is worth promoting as these products are popular among those in tactical careers as well as preppers and survalists.
Besides that, they have an average order value of $250 which means great conversions.
Commissions: 12%
Cookie Length: 30 days
Bonus: Check out the Bass Pro affiliate program for more outdoor gear.
How to Best Promote Tactical Gear Products
I have been making consistent affiliate commissions online and it is possible due to making niche websites. A niche website is essentially a blog that focuses on one specific topic.
In this case, you could create a niche blog on the topic of tactical gear, doomsday prepping, or the survivalist niche.
All that you need is a self-hosted WordPress website. That means registering your own domain name, obtaining a web hosting account, and installing WordPress using one-click installation.
If that sounds overly technical to you, don't worry! It is extremely easy to set up with any commercial web hosting provider. In fact, WPX Hosting (the web host I use) can provide you with everything that you need.
You can register a domain name, they'll set up your hosting account, and then you can install WordPress on your account in one click:

If you prefer step-by-step help, I recommend following the same step-by-step training program I used. They teach anyone how to create their own successful niche website.
I use the training platform today to help others one-on-one with creating their niche websites.
Why Niche Websites Work So Well for Promoting Tactical Equipment
When it comes to making affiliate commissions, niche websites work extremely well. That is due to the content that you create in the form of blog posts.
There are tons of long-tail keyword phrases that you can create blog posts for. Open up Google search and begin typing in keywords that relate to the tactical, prepper, or survalist niche.
Google's autocomplete feature will show you exactly what people are typing in and you can generate an unlimited amount of blog posts from those queries.
The content that you create is what eventually gets indexed and ranked in search engines like Google. This is how targeted web visitors find your blog posts.
When your blog begins receiving traffic, it is able to begin making money. If you already have a genuine interest in the tactical, prepper, or survivalist niche, you will have fun creating helpful blog posts for your niche.
How Much Can a Tactical Niche Website Make?
The earning potential of any niche website is unlimited. It is dependent upon your own work ethic and the kind of content that you create.
It is not uncommon for a new niche website to begin earning $500 per month, $1000 per month, and even more within its first year.
Success does not happen overnight but it does require consistent effort on your part. If I had given up six months into creating my first niche website, I wouldn't be where I am today.
Closing Thoughts On Tactical Gear Affiliate Programs
The tactical gear affiliate programs above are all excellent. I really like the products and I know that a majority of them will convert extremely well on a niche website.
Niche websites are how I am able to make a consistent monthly income online with affiliate marketing. There are several things to learn in order to create a successful niche blog.
If you want to level up your online business, following a step-by-step training program like this one can help you make progress faster than learning on your own.