The wedding planner niche is a great evergreen niche to be in. Whether you are a wedding planner yourself or you are an affiliate marketer and are seeking a wedding planner affiliate program, the following may help.
These wedding planner affiliate programs offer various commission rates and the products vary greatly. However, there is sure to be one that you may be able to incorporate into your own business.
In this post, I will highlight these various programs as well as share one of the best ways to promote them and earn affiliate commissions from them.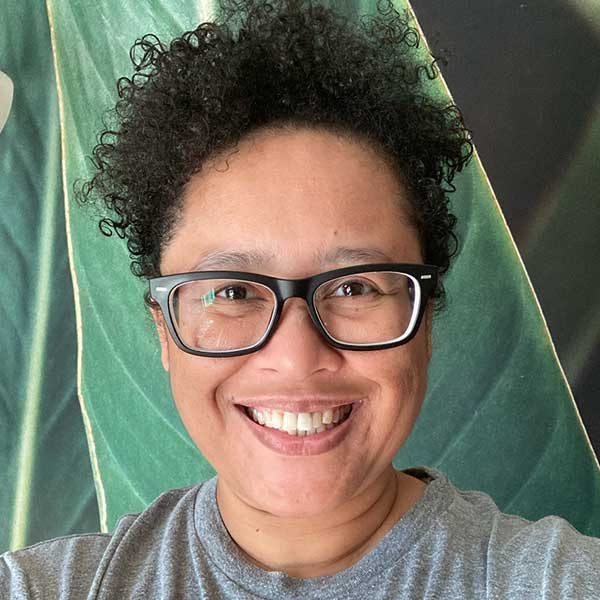 Hi! I'm Eartha, the author of this blog and an affiliate marketer. I enjoy seeking out various affiliate programs and products that may help others earn steady commissions online.
If you are a beginner affiliate marketer or have been struggling to make your first affiliate commissions, click on the link below!
How I Went From Zero to a Steady Income Online with a Simple Website
Choosing a Wedding Planner Affiliate Program
There are all types of wedding affiliate programs that you can choose from but I did my best to find affiliate programs that were ideal for wedding planners. These affiliate programs include templates, wedding planner certifications, and more.
Notion Wedding Planner Template
Event Certificate Booked Solid Workshop
Wedding Academy
Aisle Planner
Notion Wedding Planner Template
If you have never heard of Notion, you are missing out on some awesome productivitiy software. You can create all types of useful documents, tables, to-do lists, checklists, calendars, almost anything you can think of.
The Notion Wedding Planner Template is designed for wedding planners to help keep them organized. It includes features such as a task planner, wish list, budgete & cost tracker, mood board, guest list, and more.
What's even better is that this usefull template also has an affiliate program. The commission rates are as follows:
30% on tier 1 and 2
$54 on tier 3
cookie validity 14 days
Signing up is easy. Click the join button and it will take you over to ThriveCart where you can create your account and get your affiliate link.
Event Certificate Booked Solid Workshop
This is an online training course made for wedding planners who are struggling to get new clients. It is a marketing program for wedding planners. It consists of training videos, templates, and lifetime access to the content.
The affiliate program offers 20% on all referred sales with an average commission of $119 per sale. This is a great product to recommend to wedding planners who are finding it difficult to grow their business.
You'll need to email the creator of the program to inquire about joining the affiliate program. The email address is on the affiliate sign up page below.
Wedding Academy
Here is another online course that is specifically for those who want to learn how to become a wedding planner. The Wedding Academy offers various courses and certifications to learn how to own and operate a successful wedding planner business.
You can earn some excellent commissions from the affiliate program. Commissions range from $95 to $190 for every student that you refer. This affiliate program is also managed through ThriveCart.
Aisle Planner
This is a software solution for event professionals. It is an all-in-one platform where you can market your business, connect with clients & partners, and design & deliver your events.
The commission rate is not listed on the affiliate program page. They do state that anyone who has an established business is welcome to apply.
Software is one of my favorite affiliate products to promote, especially if the affiliate program offers recurring commissions.
How to Promote These Affilate Programs
While there are a number of ways to do affiliate marketing, there is one method that I recommend the most. It is to create a simple website called a niche website.
A niche website focuses on one specific topic. Essentially, it is a blog in which you create content on a regular basis in the form of articles (your blog posts.)
You are reading a niche website right now. 🙂 I got my start in affiliate marketing by creating one niche website. Now I own several that I manage that all earn income via affiliate marketing.
In the case of wedding planner affiliate programs, I would create a niche website related to wedding planning.
You could focus on:
How to become a wedding planner
How to get more clients as a wedding planner
Wedding planning tips, strategies, and ideas
Wedding styling
Planning destination weddings
Getting Traffic to Your Niche Website
You won't be able to make money with your website unless you know how to generate web traffic. The benefit of niche websites is that the content you create attracts free web visitors
It all starts with figuring out what it is your niche audience needs help with. You can accomplish this by doing some keyword research.
I recommend opening up Google's Keyword Planner. Type in your main keyword and hit submit. You'll then be presented with related keywords that Google users are typing in.
Choose some of these keywords for new article ideas. When you write blog posts that your niche audience needs help with, you will attract those targeted visitors as Google indexes and ranks your content.
Content Writing Tips:
Write new blog posts often (1-2 times per week)
Create helpful content (help your niche audience)
Write at least 1,000 words per post
What is Possible With Affiliate Marketing
It is possible to make steady affiliate commissions month after month. To demonstrate what is possible, here is a screen capture of some commissions I made from just one affiliate program: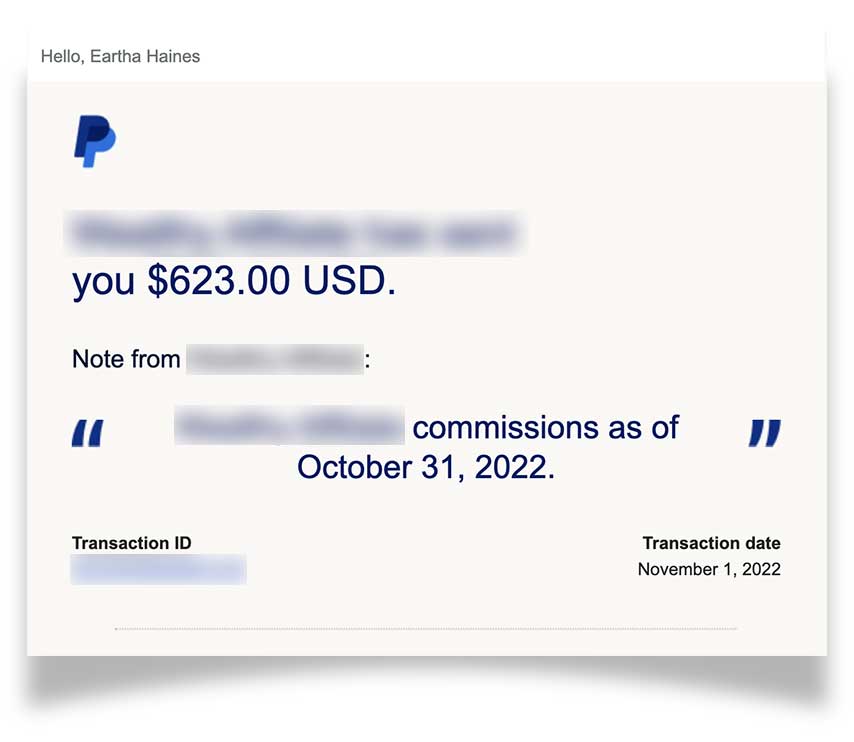 This was accomplished from one niche website. All it takes is one website to make steady income online. Many beginner affiliate marketers struggle with making their first affiliate commission.
Getting regular affiliate commissions is normal for me now. It wasn't always though. Like every beginner, I struggled with making commissions.
It wasn't until I experienced a job layoff that I decided to take affiliate marketing seriously. I searched for an online training program and found this one.
By applying what I learned and taking action on a daily basis, I was able to go from making zero online to making steady monthly income.
If you are ready to level up your affiliate income, click the button below and learn how to get started.