Affiliate marketing is a fun and exciting way to earn income online. The problem is that without traffic, there is no way to make those affiliate commissions. Traffic is an essential part of any affiliate marketing strategy. In this post, I will share how to get free traffic for affiliate marketing that any beginner can do.
It doesn't matter how great your website is or how great the affiliate offer is that you're promoting, without a steady stream of traffic, there will be no sales. As a beginner affiliate marketer, you may find that getting traffic is a huge hurdle.
The good news is that free traffic is everywhere! You just have to know where to focus your efforts. I'll share with you my personal experience with free traffic generation. Even if you are a beginner in affiliate marketing, you can implement some or all of these strategies.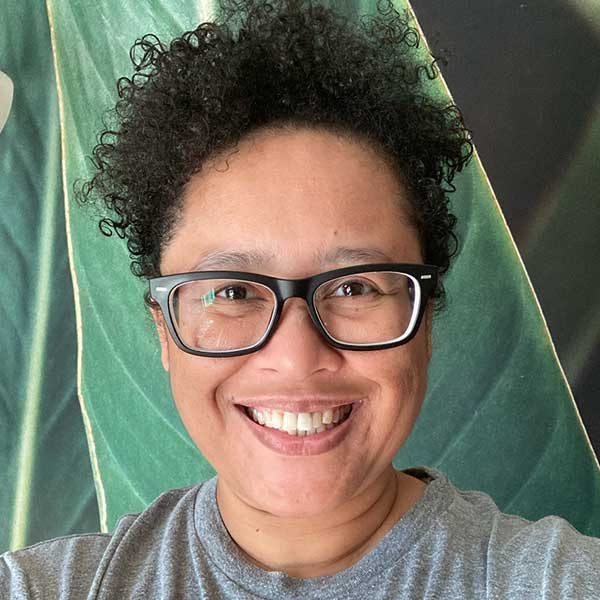 Hi! I'm Eartha, the author of this blog. I've been doing affiliate marketing for many years now and have learned how to make a steady income online.
I enjoy finding new affiliate courses, products, and anything related to affiliate marketing to share here on the blog.
If you are struggling to make a steady income online with affiliate marketing, I recommend clicking here to learn how I went from zero to making a consistent income online.
How to Get Free Traffic For Affiliate Marketing Even as a Complete Beginner
The free traffic strategies I share here will include long-term traffic as well as traffic that you can get fairly quickly. I wouldn't rely on only one strategy. If one traffic source dries up (for example, one of your social media accounts is closed), you will have others to fall back on.
Blogging – A Long-Term Traffic Source
My all-time favorite traffic strategy is blogging. I started out in affiliate marketing with a niche blog and it is what I continue to do today.
A blog can provide free traffic for years to come. Many people dismiss blogging because they find that creating content for one is too time-consuming.
However, no matter what traffic strategy you implement, you'll be creating content! People with YouTube channels create videos weekly or daily. Instagram and Tiktok users create videos daily to keep their followers engaged.
No matter how you slice it, you'll have to create content. Don't underestimate the power of blogging.
I have blog posts that I've written 3 years ago that still rank in the first five positions of Google search results.
You only need to write a new blog post once a week to reap the benefits of content marketing.
Yes, there are things you should learn to get the best benefits such as:
Keyword research
Writing with intent
Writing for conversions
However, these things can be easily learned when you have a good blueprint to follow. I had to learn these skills and more to begin getting results.
Blogging will always be a part of my free traffic strategy. You can learn the same way that I did from the same online training program I am still a part of today.
Start a YouTube Channel for Tons of Free Traffic
My second favorite free traffic strategy is having a YouTube channel. Like many people, I was hesitant to start a channel and make videos.
Today, it is easy for me to make YouTube videos. The more you do it, the easier it becomes.
If you don't like being on camera, you don't have to. Many of my videos are screen recordings in which I'm teaching how to do something specific.
When I create YouTube videos, I always add a call to action in the video and in the video description that leads to my website or to an affiliate offer.
Like blogging, your YouTube videos can generate free traffic for years to come.
You can send people anywhere you want in your video description. I share my website links, link to affiliate offers, and even build my email list.


An added bonus is that once you've met the YouTube monetization requirements, your videos can earn income from Adsense.
That means you can make affiliate commissions and make money from YouTube ads that are shown on your videos.
Create Instagram Reels for Fairly Quick Traffic
I've been experimenting with Instagram Reels and the results have been great. All that I do is create short videos on my phone, add text over them, and upload them as a reel.
I don't have to talk in the videos and in some videos I do talk. I've received tons of views on videos I haven't even spoken on such as the one below:
I add a call to action in my video description or in the video itself to visit the link in my bio. It works because when I check my website analytics, I can see that some of my visitors have come from Instagram.
The key is to be consistent. You should post daily to gain new followers and keep your current followers engaged. I also do my best to answer questions that I receive via direct messaging.
Creating reels takes very little time out of your day and it is fun! Unlike creating YouTube videos, your videos can be a few seconds to several minutes long.
You can create them using your smartphone and have them edited in the span of 10 minutes or less.
The same goes for TikTok. However, I've found that I'm actually getting clicks to my website from Instagram more so than I've ever had with Tiktok.
Some people have great results with TikTok so it is up to you to try one or both platforms and see which one works best for you.
Where to Send Your Free Traffic
You can send your viewers and readers anywhere you want. My strategy is to send people to my sales funnel and build my email list in the process.
I create a simple 2-page sales funnel and direct people to the affiliate product that I'm promoting. Some people buy immediately and others do not.
The benefit is that no matter what, once they've opted into my email list, I can continue sending them recommendations for any affiliate offer that I want.
Building an email list is beneficial for any affiliate marketer. You can send your audience directly to an affiliate offer. However, you may be missing out on even more sales by not building an email list.
Achieving Results
Free traffic strategies work if you are consistent in your efforts. For example, you can't post one blog post and then wait three weeks later to post another.
In order to get the best results, create your content often. Whether it is blogging, YouTube, or Instagram.
Below is a screen capture of an affiliate commission I received using free traffic strategies: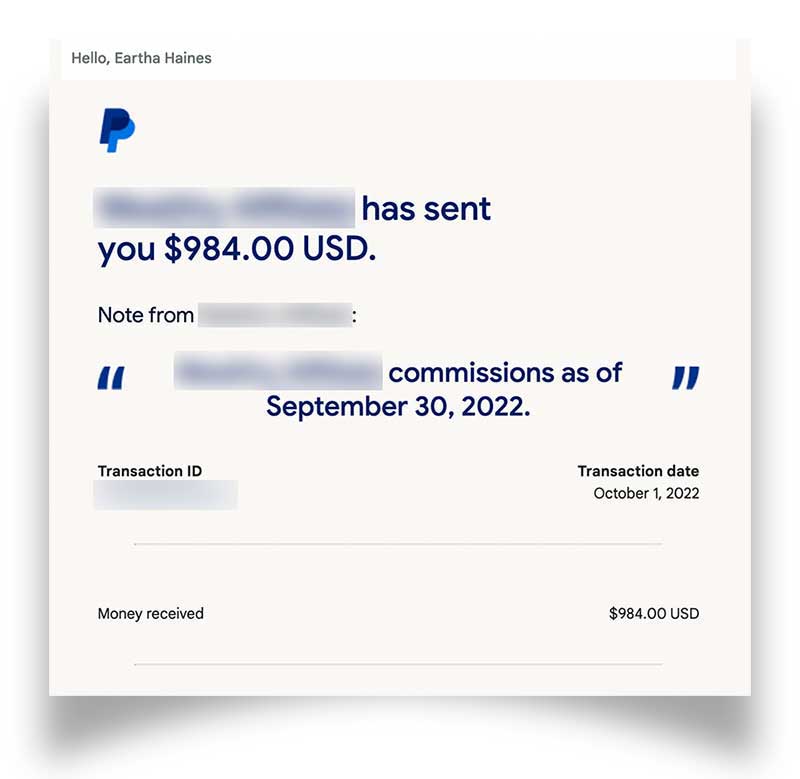 Traffic is truly everywhere if you are willing to put in the work to get it. Find the platform that you enjoy most and stick with it until you start getting results.
Once you've mastered one free traffic strategy, learn another and master it. Repeat this process and before you know it, you'll have multiple free traffic strategies working for you 24/7.
Discover how I went from zero to making a steady income online with affiliate marketing.