The cooking niche will always be an excellent evergreen niche to be in as an affiliate marketer. While there are tons of cooking affiliate programs to choose from, I have compiled some of the best affiliate programs for cooking.
Why do I consider these the best? Well, like the cooking niche itself, these companies have been around for a long time, are well-known, and have some of the best high-quality products.
As an affiliate marketer, you're able to earn some high commissions on many high-end cooking products. We're talking high-quality chef knives to the best cutting boards on the market.
I think you'll like the selections below and I hope they all offer you a great starting point for promoting affiliate products in the cooking niche.
How I Make $1,000 Commissions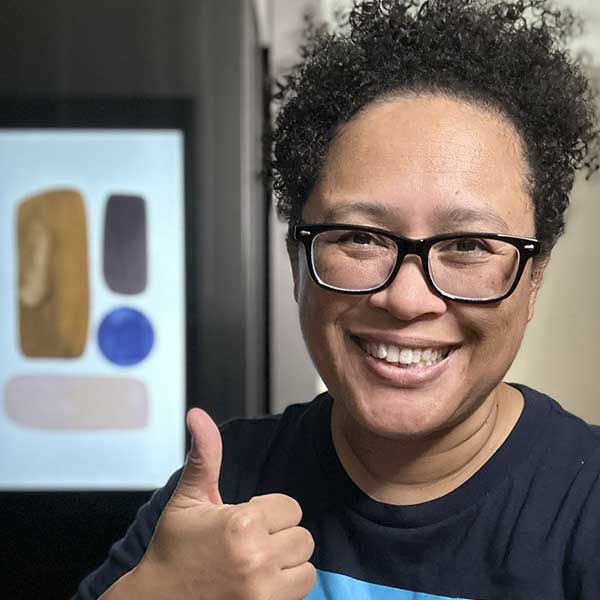 Hi! I'm Eartha, the author of this blog. I've been an affiliate marketer for many years and I enjoy sharing affiliate programs, courses, niche ideas, and more here on my blog.
Learning how to make a steady income online with affiliate marketing is challenging for many beginners. It is definitely possible once you've learned some basic skills and are consistent with your efforts.
If you are struggling to make your first commission or to make steady commissions, I recommend clicking here to learn how I went from zero to a steady income online using a simple website.
Affiliate Programs for Cooking
Le Creuset
Misen
Sur La Table
OXO
CuttingBoard.com
Hedley and Bennett
Le Creuset
When it comes to high-quality cookware, Le Creuset is one of the top brands to choose from. They are known for their highly-durable, chip-resistant enameled cast iron. Their cookware comes in a variety of rich colors.
The Le Creuset affiliate program is managed by Ascend and offers a 10% commission rate. Many cooks know this brand and many people search for it on a daily basis. There are sure to be conversions when promoting Le Creuset.
Misen
We were given a Misen kitchen knife as a Christmas present and we loved it. A set of quality kitchen knives is important to any cook or chef. Misen is a well-known brand and is likely to have high conversions for affiliates.
The Misen affiliate program is managed through ShareASale and offers a 10% commission rate.
Sur La Table
You'll have a variety of cooking products to promote with Sur La Table. This company sells cookware, bakeware, knives, spices, kitchen tools, and more. I've been in one of the physical store locations and they carry just about everything any home cook or chef would need in the kitchen.
The Sur La Table affiliate program is managed by Impact and offers a 4% commission rate.
OXO
You'll have a wide variety of cooking products to promote with OXO. This company sells just about everything to make life easier in the kitchen. You'll find cookware, bakeware, knives, utensils, food containers, and so much more.
It is a well-known brand so many cooks and chefs will be familiar with it. The OXO affiliate program is managed by Impact and offers a 5% commission rate.
CuttingBoard.com
What kitchen is complete without a high-quality cutting board? Cooks and chefs alike rely on their cutting boards whenever they prepare a meal. CuttingBoard.com sells high-end cutting boards that can last for years.
They carry top brands such as Teakhaus and John Boos. Some of the cutting boards are priced at over $400. The CuttingBoard.com affiliate program is managed by ShareASale and offers an 8% commission rate.
Hedley and Bennett
Aprons are essential for cooks and chefs. Hedley and Bennett make aprons that are loved by cooks and chefs around the world. You will recognize one of their aprons by the ampersand that is stitched on the top pocket.
The aprons come in a variety of patterns and colors. The company also produces chef knives, chef shoes, and accessories. The Hedley and Bennett affiliate program is managed by ShareASale and offers up to a 20% commission rate.
How to Make Affiliate Commissions with These Cooking Affiliate Programs
I have been doing affiliate marketing for quite some time now and my number one method for earning steady affiliate commissions is to create a niche website (also referred to as a niche blog.)
A niche website is simply a website that focuses its content on one specific topic. There are an unlimited number of niches that you can choose from.
For example, the niche the affiliate programs are related to above is the cooking niche. In this case, I would create a niche website related to cooking.
Some sub niches under the cooking niche include:
Vegan cooking
Cooking easy meals
Cooking for beginners
Baking
Any of the affiliate programs above have products that you can promote no matter what cooking sub niche you choose.
Create Content to Attract Your Targeted Visitors
Without web traffic, you won't be able to make affiliate commissions. The content you create (your blog posts) is what gets ranked in the search engine result pages.
When that happens, your website receives targeted visitors (those interested in cooking) who are likely to click on your affiliate links and buy products.
Therefore, it is important to create content that your visitors are interested in. You can accomplish this by doing keyword research.
Use any keyword tool that you like or open up Google Search and type in keywords related to cooking.
You can use Google's autocomplete feature to give you ideas for your next blog post. I recommend writing and posting a new blog post at least 1 to 2 times per week.
Recommend Products
You can recommend the affiliate products you want to promote within your blog posts or by creating product reviews and linking to them from your posts.
I like to do a combination of both. If I have used the product I am promoting, it makes it even easier to write a genuine product review.
Product reviews convert extremely well. Many people search for product reviews before they make the decision to buy.
Closing Thoughts
There is much more to learn in terms of creating a successful niche website. I didn't begin to achieve results until I invested in myself and took the time to learn the skills needed to create a niche website.
By following the training here, I was able to start earning a steady income online with affiliate marketing and simple niche websites.
Here is an example of what is possible. Below is a screen capture of affiliate commissions I earned using a simple niche website: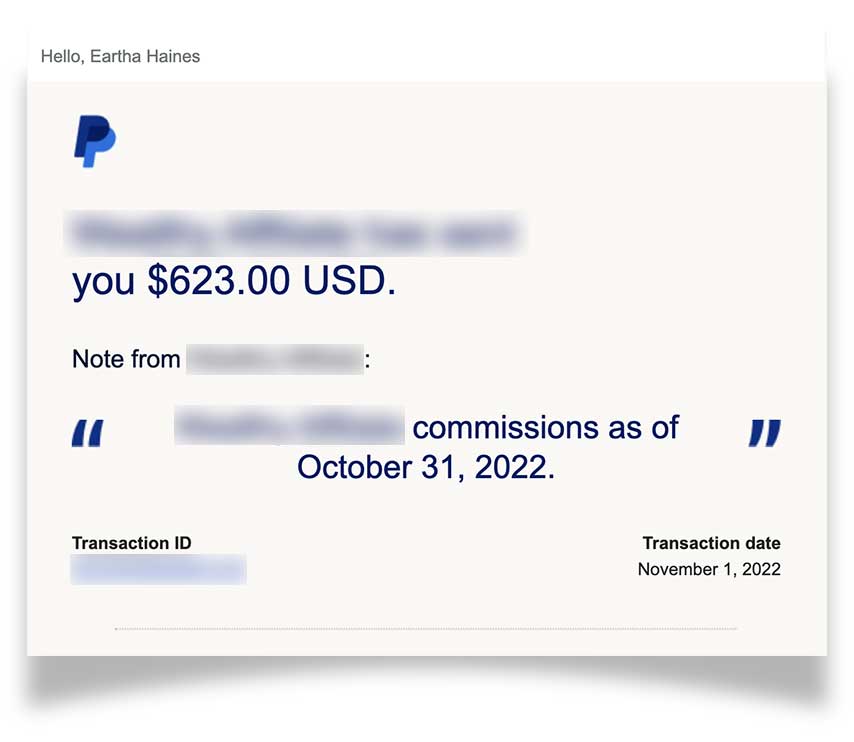 Affiliate marketing works if you are willing to learn and put in the time and effort to create content on a regular basis.
If you are ready to level up your affiliate earnings, click here to learn how I went from zero to making a steady income online.
I hope the above affiliate programs for cooking have helped you out! Thanks so much for reading and I wish you much success in your online business!