The pet niche is what I consider to be one of the best evergreen niches out there. As an affiliate marketer, you have an opportunity to cash in on this billion-dollar industry. Everything from pet food to pet toys, there are products that you can make money on with the Chewy affiliate program.
The Chewy affiliate program was put into place by the company in order to help increase revenue through the marketing efforts of affiliate marketers. The affiliate program is managed by Partnerize and offers a 4% commission rate on both new and existing customer orders.
In this post, I'll cover some of the details of the Chewy affiliate program, as well as one of the best ways to get started promoting and earning from the products sold on their website.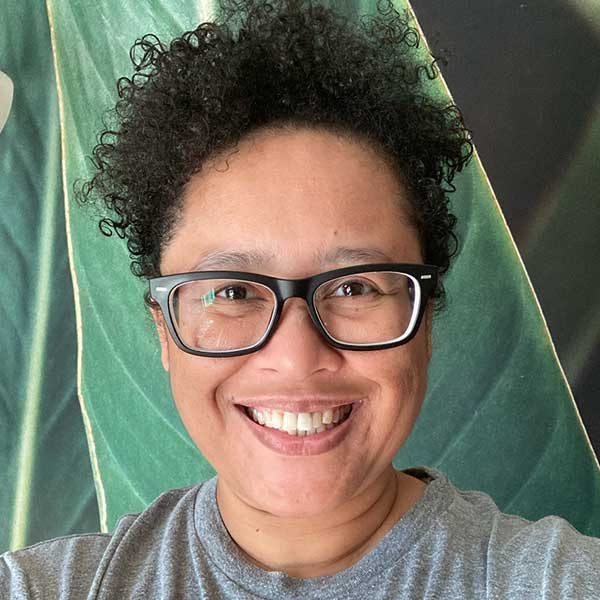 If you are new to my blog, I'd like to quickly introduce myself. Hi, I'm Eartha and I've been doing affiliate marketing for many years. I enjoy seeking out various affiliate programs and products that may help other affiliate marketers grow their income.
Creating a niche blog is one of the best ways to begin earning income by promoting affiliate products. If you are struggling to make steady commissions online, I recommend learning how I was able to go from zero to a steady income online.
5 Reasons Why Pet Bloggers Should Join the Chewy Affiliate Program
Chewy is a well-known brand and they've been in business since 2011. They were acquired by PetSmart for $3.35 billion. The company has over 20k employees and 24 locations.
They carry over 2,000 brands and offer 24/7 customer service. Another plus is that they offer 1:1 support for affiliates with their dedicated in-house affiliate team.
Reason 1: Earn On Both New and Existing Customer Orders
Most affiliate programs will only credit you for the first new customer initial sale that you refer. Earning commissions on existing customers is a great way to help boost your overall revenue.
Reason 2: Dedicated Affiliate Team
Don't underestimate the benefit of an affiliate program that has a team dedicated to its affiliates. This enables you to ask questions and get help for increasing your sales.
A good affiliate manager and their team can also notify you of any upcoming changes, additional products, and more.
Reason 3: Affiliate Newsletter
The company also sends out a regular newsletter notifying affiliates of any opportunities, trends, or changes related to the Chewy affiliate program.
Reason 4: Over 2,000 Pet Brands
You'll have plenty of pet products to promote across various brands. This provides you the opportunity to do product reviews, comparisons, top 10 lists, and more.
Reason 5: Commissions Paid By Direct Deposit
Another plus about the affiliate program is that they pay out affiliate commissions via direct deposit as well as by check depending on your preference. This saves time from having to use another service to receive commissions only to transfer them to your bank.
How to Maximize Your Affiliate Income
While there are a number of ways to do affiliate marketing, my number one recommendation is to create a niche website.
A niche website is simply a website that focuses on one specific topic. It is a low-cost online business and a long-term one that can generate income for years.
It is also very beginner-friendly. You don't need any prior experience and it is easy to learn how to grow and maintain a niche website.
In essence, a niche website is a blog in which you create content in the form of blog posts on a regular basis.
Choosing a Pet Niche
The pet niche itself is a broad niche that is very competitive. In order to give your niche website a fighting chance, it is a good idea to choose a sub niche within the overall pet niche.
There are plenty of sub niches to choose from. Here are some ideas right off the top of my head to help you get an idea of what you could choose:
dog training tips and advice
pet care blog for any specific type of pet
pet food reviews
pet product reviews
The easiest way to choose a niche is to choose it based on your own genuine interest. The more interest that you have in a niche, the easier it will be to create content.
Imagine choosing a niche that you have zero interest in. It will be a struggle to create content. I've made that mistake before and ended up quitting on the website.
Keep in mind that you do not need to be an expert in the niche that you choose. You can always create content from the perspective of someone that is learning about the niche.
That type of content is always helpful as people that find your content are likely beginners as well.
Writing Content Your Niche Audience Wants
You'll get the best web traffic when you write content that your niche audience is looking for. You can discover these topics by doing some basic keyword research.
Open up Google Search and begin typing a keyword phrase related to your niche. Google's autosuggest feature will begin displaying keyword phrases that people in your niche are actually searching for.
Take these results and create blog posts out of them. As you continue to do this over time, your content will be indexed and ranked by the search engines such as Google.
This will be how your target audience finds your website and when this happens, your website has the potential to make money.
I recommend creating a new blog post 1 to 2 times per week.
Converting Your Visitors Into Sales
There are several things that you can do to help convert your website visitors into sales. One of the most effective strategies is to write product reviews and place your affiliate links within your content.
Product reviews are excellent in terms of conversions. Consider how often you read product reviews before making a purchase. Many people want confirmation that the product they want to buy is worth it.
Another conversion tip is to add a call-to-action within your content. This can be in the form of a text link or button. An example of a call-to-action is as simple as "Click here for pricing."
A call-to-action is simply letting your visitors know what to do next.
Lastly, you can lead your visitors to your email list. Building an email list is a great way to convert visitors into sales if a visitor decides not to buy right away.
When they are subscribed to your email list, you can continue recommending the product you're promoting as well as other affiliate products in the future.
Closing Thoughts
The Chewy affiliate program seems to be an ideal affiliate program for anyone within the pet niche. One of the best ways to begin promoting the products on this website is to create a niche website.
I got my start in affiliate marketing by creating a niche website. They work so well for earning affiliate income.
It's important to learn some skills for creating a successful niche website. Until I invested in myself in terms of training, I struggled to make affiliate commissions.
I recommend following the same online training program I did when I got started. It made all of the difference in my online business.
Below is a screen capture of an affiliate commission I earned from just one affiliate program: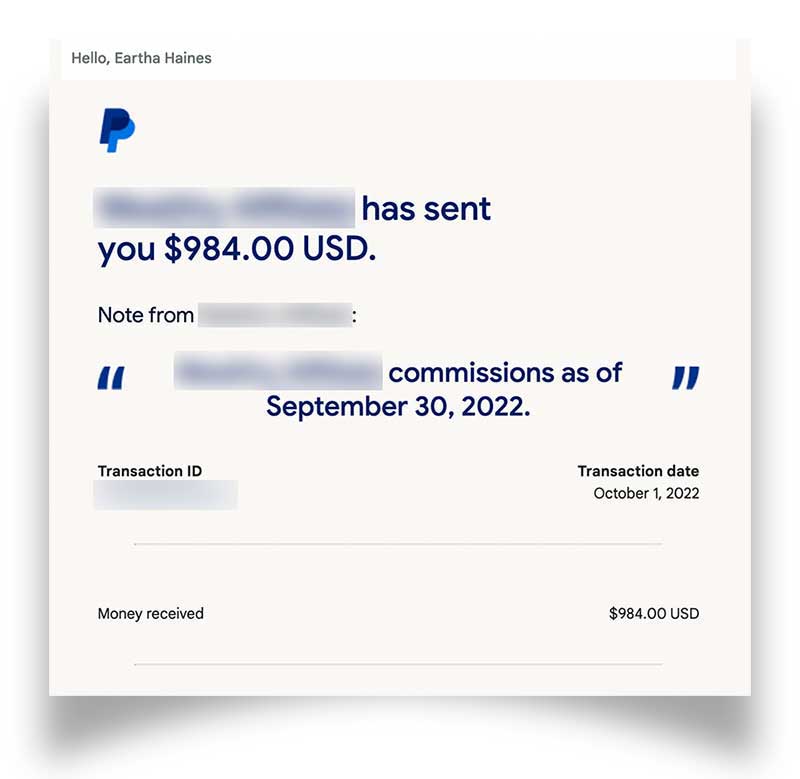 This is just an example of what's possible when you put consistent effort into your affiliate niche website.
If you are ready to level up your affiliate earnings, discover how I went from zero to steady income online with a simple niche website.