Do you want to make affiliate commissions promoting one of the top-selling offers on Clickbank? That is what you can expect with the Ignite Drops affiliate program.
The Ignite Drops affiliate program is managed through the Clickbank affiliate network. As an affiliate, you earn a commission each time someone buys the product by clicking your affiliate link and making a purchase.
This product is in the weight loss niche and is selling extremely well. When you target the right audience, there is likely to be good conversions. As an affiliate of Ignite Drops you can earn 75% commissions per sale.
Keep reading below to learn more details about the Ignite Drops affiliate program.
Product Website: https://ignitedrops.com
Product Name: Ignite Drops
Price: $69
Commission: 75%
Cookie Length: 60 days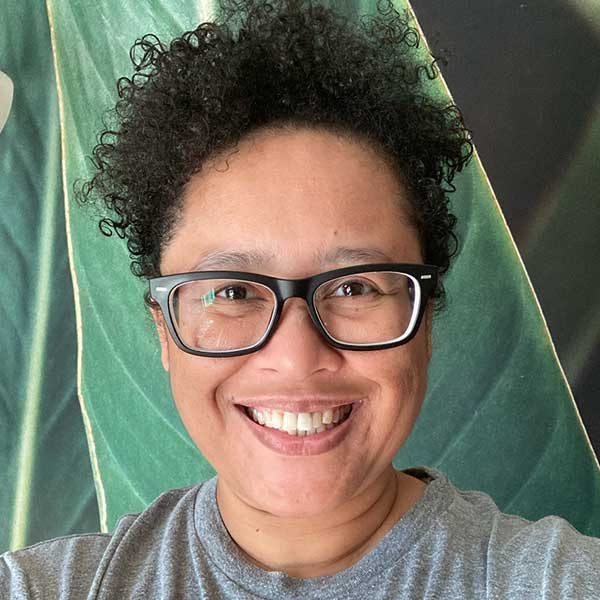 Hi! I'm Eartha the author of this blog and a full-time affiliate marketer. I enjoy seeking out various affiliate programs and products that may help you make more affiliate commissions.
If you are a beginner to affiliate marketing or have been dabbling and find it challenging to make a steady income, then you'll want to click the link below!
How I Went From Zero to a Steady Income Online with a Simple Website
What are Ignite Drops?
These drops are Amazonian Sunrise Drops that are used to help melt away stubborn pockets of fat and increase energy levels. Using the product requires taking 10 drops every day in the morning before breakfast.
Is There a Money-Back Guarantee?
There is a money-back guarantee for Ignite Drops. You have 150 days from your purchase to request a refund. Even if the bottles are empty, you can return the product for a full refund with no questions asked.
How Does the Ignite Drops Affiliate Program Work?
In order to become an Ignite Drops affiliate, you'll have to have an account on Clickbank.com. Clickbank is the affiliate network that manages the Ignite Drops affiliate program.
Once you create an account, you can search for Ignite Drops by clicking on "Marketplace" in the top nav within your Clickbank account. From there, you can click on Ignite and the promote button to get your affiliate link.
Clickbank will handle tracking all of the clicks from your affiliate links as well as send you your commissions when you've made them.
The Best Way to Make Money Promoting Ignite Drops
If you are a beginner affiliate marketer, there are a variety of ways that you can promote a product like Ignite Drops. Some methods are more advanced than others.
One of the best ways that I recommend is to create a simple niche website. A niche website is one of the best ways to promote affiliate products. It is low-cost, easy to start, and a long-term online business.
In the case of Ignite Drops, I would create a niche website within the health and wellness niche. Here are some examples of how to choose a niche from a broader topic:
Weight Loss -> Belly Fat -> How to lose belly fat for women
Weight Loss -> Men -> How to lose weight for men over 50
Notice how the niches above focus on one specific topic. I could create a niche website that helps women shed excess pounds and lose belly fat.
Or I could go the second route and help men over the age of 50 lose weight. These are just two examples. There are a ton of niches that you can choose from within the broader health or weight loss niche.
The key is asking yourself who you want to help. By understanding your target audience better, the better content that you can create in the form of blog posts.
Creating Content for Your Niche Website
The content that you create for your website is the key to generating targeted web traffic that you don't have to pay for. It is your content (blog posts) that eventually gets indexed and ranked by the search engines like Google.
When your posts begin ranking, they get clicked on and you get visitors to your website who are highly likely to buy the products that you are promoting.
Figuring out what to write about isn't as difficult as you may think. All that you need to do is a bit of keyword research to understand the types of things your niche audience is searching for.
There are many good keyword tools out there (both free and paid) that you can choose from.
The most basic and free option is to open up Google Search and type in the main keyword that you want to target.
Google will show you their autosuggest results and you'll get a better idea of what your target audience wants help with.
Take the results you find and use them as your blog post topics. Create helpful content based on these topics.
You don't have to be an expert to help your niche audience. If you can do some basic research online, you can put together a helpful and informative piece of content that can help bring you free targeted visitors.
Do this on a regular basis (1 – 2 times per week) and in time, some of your content will begin ranking and bringing your traffic.
Traffic = online income
Closing Thoughts
The health niche is an evergreen niche and a product like Ignite Drops can help you to earn some excellent affiliate commissions. Many of the top products on the Clickbank network are in the health niche.
Promoting a product like Ignite Drops won't earn you commissions unless you are able to drive targeted traffic to the product.
One of the best ways to do this is to create a niche website. Niche websites are great for beginners and make an excellent long-term online business.
Here is an example of what is possible with a simple niche website. This is a screen capture of an affiliate commission I've earned from just one affiliate program: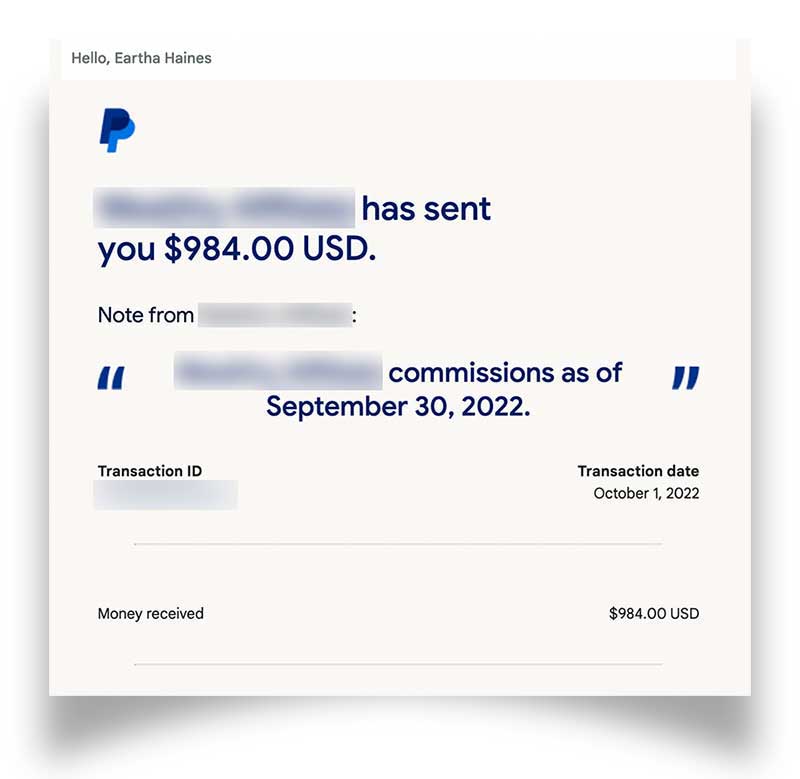 I had to learn how to create a niche website as well as some other skills to make it successful. When I got started, I had no idea how to make money with a blog.
Rather than try to figure it all out on my own, I searched for a training program and found this one. Following the training and applying what I learned to my own website made all of the difference for me.
You can follow the same exact training I did. Click the button below to learn how to get started for FREE: