REI is a well-known recreational equipment company. They have physical locations as well as an online store. According to REI's co-op report for 2021, the company made $3.7 billion in revenue, a 36% increase year over year.
As an affiliate marketer, you have the ability to grab your share of the recreational equipment market by promoting products from a well-known and trusted brand.
Having an interest in this niche helps but you don't have to be an expert to recommend the different products. In this post, I'll share what the REI affiliate program is about and how you can start earning commissions.
HOW I MAKE $1,000 COMMISSIONS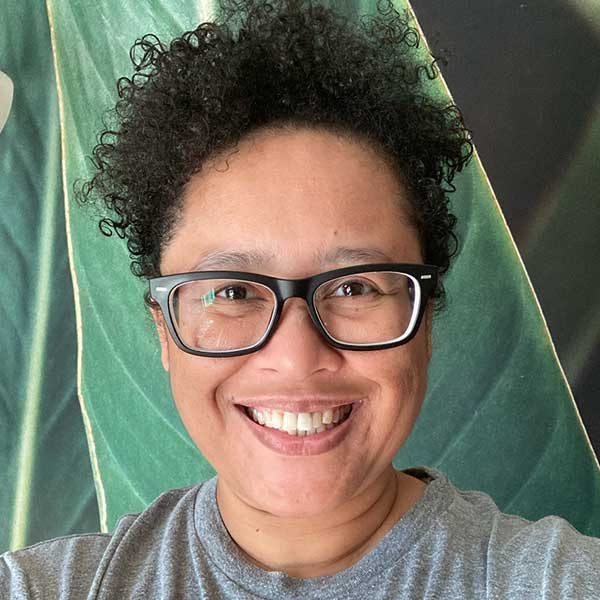 Hi! I'm Eartha the author of this blog and a full-time affiliate marketer. I enjoy seeking out various affiliate programs and products that may help you make more affiliate commissions.
If you are a beginner to affiliate marketing or have been dabbling and find it challenging to make a steady income, then you'll want to click the link below!
What is the REI Affiliate Program?
The REI affiliate program was set up by the company in order to increase sales through the effort of affiliate marketers. It is a win-win situation as the company gains new customers, affiliates earn income for their marketing efforts, and customers satisfy their recreational equipment needs.
Who is the REI Affiliate Program For?
This affiliate program is for anyone who wants to make money promoting various types of outdoor gear. It is helpful to have an interest in the outdoor niche. However, you don't have to have a strong interest, nor do you have to be an expert.
As an affiliate, you have the opportunity to connect people with a solution for their questions, concerns, and issues. Your job is to do marketing in the form of content to attract the audience that is highly likely to shop on the REI website.
Before you apply to the REI affiliate program, I highly recommend having some type of online asset to demonstrate that you understand how to generate traffic.
An online asset can be a simple niche website, a YouTube channel in a related outdoor niche, or social media following. Almost all affiliate programs will ask for your website.
Therefore, as a beginner, I'd recommend creating a simple niche website and having at least 5 – 10 pieces of content (articles) on your website. This will increase the chances of you getting approved.
How to Apply to the REI Affiliate Program
Applying to the affiliate program is easy. Head on over to the affiliate program page and scroll down until you see the link to apply. You will be applying through AvantLink.
AvantLink is an affiliate network. They manage the affiliate programs for various companies to include REI. AvantLink handles all of the details such as providing your affiliate links and paying out your commissions.
After you fill out your application, someone from REI will approve or disapprove you for the affiliate program. Once you are accepted, you can copy your affiliate links and share them on your website, YouTube, social media, etc.
What is the REI Affiliate Program Commission?
The commission rate for the REI affiliate program is 5%. That means that anytime someone clicks on your affiliate links and buys products from the REI website, you'll earn 5% of the sale.
REI Affiliate Program Alternatives
Besides REI, there are similar recreational equipment companies that also have affiliate programs. You can join these as well and offer your audience options in terms of where to buy.
Some of these alternatives include:
Patagonia
Amazon
Backcountry
How to Make Affiliate Commissions with REI
Now that you have a better understanding of the REI affiliate program, you may be wondering how to get started making affiliate commissions.
As an affiliate marketer, you can promote affiliate products in a variety of ways. I like to keep things simple, especially for beginners.
I got my start in affiliate marketing by creating a simple niche website. In fact, it is still the same online business model that I use today.
A niche website is a website that focuses on one specific topic. In this case, the outdoor niche.
Niche websites rely on the content that you create in the form of articles, also known as blog posts.
As your content is indexed in the search engines like Google and Bing, your website will begin receiving web traffic.
Niche websites are one of the best ways to get started in affiliate marketing. It is low-cost, easy to start, and a long-term online business model.
Choosing a Good Niche
What is great about the outdoor niche is that there are so many areas that you can choose to create your niche website.
If you are stuck figuring out a niche, take a look at the categories on REI:

Click on each of the categories and you will see the different products sold under each. This will give you an idea of the types of niches that you can target.
For example, under the cycle category, I see that they sell mountain bikes, hybrid bikes, electric bikes, and more.
I know that electric bikes are quite popular among city commuters. I'd also like to learn more about electric bicycles myself.
Therefore, I could create a niche website that focuses on electric bikes and recommend various ones on the REI website using my REI affiliate links.
How to Create Content Your Niche Audience is Searching For
Content creation is key regardless if it is content for your website, YouTube channel, or social media accounts.
Without regular content, you'll discover that it is difficult to get traffic and therefore difficult to make affiliate commissions.
Traffic = sales.
I always start my content creation by learning what it is my target audience is searching for. Any keyword tool can help you figure this out.
There are free and paid options out there. If you want a free option, check out Keyword Tool. Type in your keyword. In this case, I'd type in electric bikes and see what is returned.
From there, I'd create a list of keyword phrases and blog post titles so that I have options for new blog posts that I can write or have written.
Closing Thoughts
REI is an excellent company for the outdoor niche. It is a well-recognized brand and that should make for easy conversions (sales.)
One of the best ways to start earning income as an affiliate marketer is to create a simple niche website. That is how I got started and it is what I continue to do today.
To demonstrate what is possible, here is a commission I earned from just one affiliate program using a simple niche website: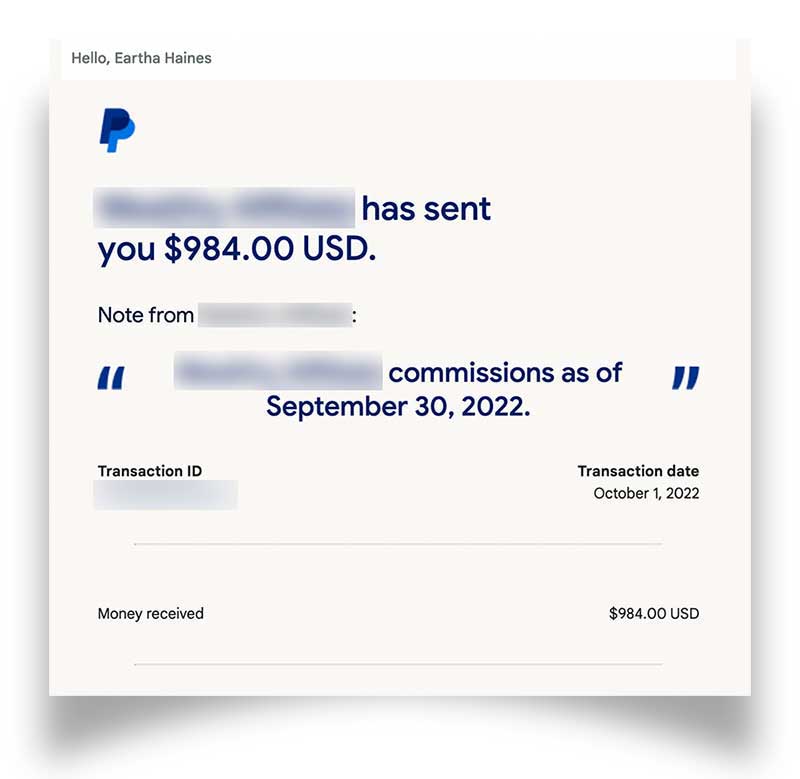 If you are ready to level up your affiliate earnings or simply want to get started as an affiliate marketer, then click the button below to get started for free!