Whether you like basketball or not, Vert Shock is a great product to promote. In this Vert Shock affiliate review, I will outline what the program is about and how the affiliate program works.
Vert Shock is a 3-step jump training program that is designed to add at least 9 to 15 inches to your vertical jump. The purpose of the training is to help users become better at dunking a basketball. Results are said to occur in less than 8-weeks.
I'll also outline some ways in which you can promote this affiliate product and recommend my preferred method of marketing.
Product Details:
URL: https://vertshock.com
Product Creator: Adam Folker
Product Price: $67
Commission: 75% and an upsell with a recurring commission
Tired of not making affiliate sales? Learn how I went from zero to consistent affiliate commissions every month. Click here to learn how I did it.
What is Vert Shock?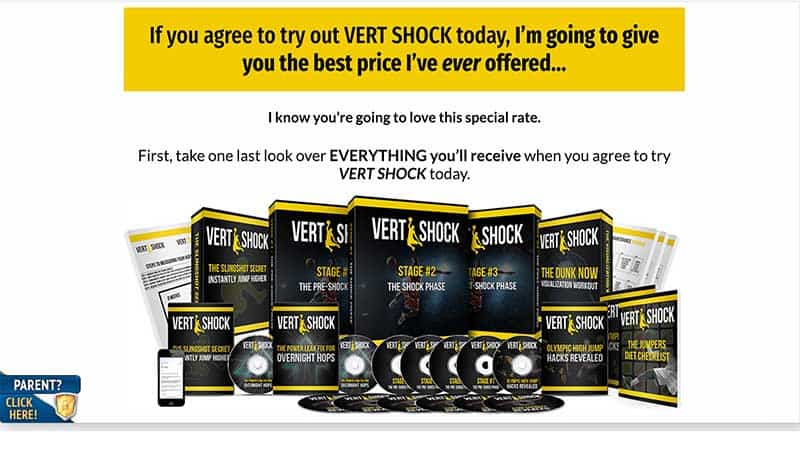 Many Clickbank products have come and gone but Vert Shock is one of the evergreen products on the platform. It has been selling since 2014.
Vert Shock is a training program created by Adam Folker (former pro basketball player) that teaches users how to increase their vertical jump by at least 9 to 15 inches using unique moving patterns and exercises.
The training is taught in 3-steps and results are said to occur in less than 8-weeks. The point of increasing one's jump is to be able to dunk a basketball.
The target niche is, of course, anyone that plays basketball and wants to be able to dunk the ball. The entire program is sold for a one-time price of $67.
Vert Shock Affiliate Review
The affiliate program is managed by Clickbank. In order to apply for the affiliate program, all that you need to do is create an account on Clickbank and search for "vert shock" under Marketplace.
The commission is 75% with an average sale of $41.76 when one of your referrals completes a purchase. There is also an upsell for an online coaching platform that offers recurring commissions. The average rebill total is $15.80.
Since the product is on Clickbank, there is an automatic 30-day money-back guarantee. Commissions can be paid weekly or bi-weekly by check or direct deposit.
Is Vert Shock Worth Promoting?
The fact that this product has been selling on Clickbank since 2014 makes this an easy yes. The sports niche is an evergreen niche and this particular product resolves a common issue for many basketball players.
It has a low refund rate as it is a quality product with tons of testimonials and positive user reviews.
Although it isn't a high-ticket item, by targeting the right audience, there is no reason not to generate consistent commissions with continuous marketing.
Some Methods for Promoting Vert Shock as an Affiliate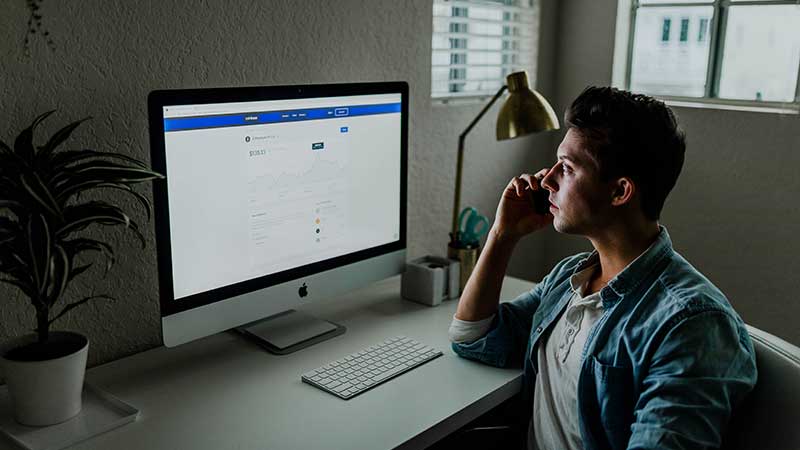 There are various ways to promote this affiliate product. One of the most common methods is to create a landing page (many affiliates use ClickFunnels for this) and drive traffic to that landing page using paid traffic (ex. Facebook ads).
The landing page is a way for you to collect the email addresses of potential customers.
Once you have people on your mailing list, you can begin sending helpful emails about basketball tips while promoting Vert Shock using your affiliate link.
Another method is to create a large social media following related to basketball tips. If you have a strong interest in basketball, this method could be a lot of fun.
YouTube is an effective way to promote Vert Shock if you are willing to create videos demonstrating how you've learned from the product and offering general basketball tips.
A Tried-and-True Method
While landing pages, email lists, and social media are all effective in their own ways, they are also difficult for most affiliate marketers to do.
Landing page software, email list software, and paid advertising cost money. If you are new to affiliate marketing, there is a learning curve to mastering these methods and you'll be spending a lot of cash upfront to do so.
Often times the rate at which you earn commissions is not as fast as the money you are spending to make it.
As for social media, that will take a lot of time to build a following. I think it may be worth pursuing but may not have the returns you are hoping for until you reach tens of thousands of followers.
My tried-and-true method of earning consistent affiliate commissions is creating a niche website.
What is a Niche Website?
A niche website is a website that focuses on one topic. In this case, you want to promote Vert Shock. Your niche audience would be anyone that loves to play basketball.
A niche website requires content creation. In essence, you will have a blog. Content is what attracts free targeted visitors to your website.
As you create relevant content for your niche audience, it will be indexed by the search engines and ranked.
Not all of your content will rank well but with consistent effort, a lot of it will and that is how you get visitors that click on your affiliate links and buy what you are recommending.
It can seem overwhelming for beginners. I know when I started out, I had to learn a bit about SEO (search engine optimization), writing content that converts, and more.
That is why I purposely looked for an online affiliate training program. I found one and it helped me to progress faster than if I had tried to learn it all on my own.
Getting Your Own Niche Website
I always recommend building your website on a self-hosted WordPress website. Meaning, you register your own domain name, obtain web hosting, and install WordPress on your account.
WordPress is free. Your only cost will be a domain name (around $12/year) and web hosting (between $5 and $25 per month).
Web hosting companies come a dime a dozen but I recommend a company like WPX Hosting as they have stellar reviews and have been tested to be one of the fastest hosting companies out there.
I plan on moving all of my niche websites over to their service shortly as I recently discovered them after doing research of my own.
Don't Underestimate the Power of a Niche Website
When I became serious about affiliate marketing, I decided to create a niche website. They are low-cost to start and easy to maintain.
The hard work is being disciplined to create new blog posts on a regular basis. The hard work pays off.
A niche website is a long-term investment that pays for years. The best thing about them is that once you learn how to create one that generates income, you can repeat the process over and over.
My Closing Thoughts On Becoming a Vert Shock Affiliate
I hope that this Vert Shock affiliate review has provided a better understanding of the earning potential of promoting this product.
It is one of the higher-quality products sold on the Clickbank platform with longevity in an evergreen niche.
Creating a niche website is an ideal way to earn consistent affiliate commissions with Vert Shock.
Niche websites are what I use to earn a consistent income online through affiliate marketing.
It is one of the best ways to earn affiliate commissions. I make commissions while I am sleeping, out grocery shopping, or relaxing with my loved ones.
Beginners may find it a bit challenging to get started. I did as well so I followed a step-by-step training program.
That training program made all of the difference for me and I use it today to help others one-on-one with creating and growing their own niche websites.