Are you interested in promoting one of the top-selling health & fitness products on Clickbank? If so, this Unlock Your Hip Flexors affiliate review is for you. I'll cover what the product is and the affiliate program details.
Unlock Your Hip Flexors is a health & fitness guide created by Mike Westerdal that focuses on releasing the tightness in the hip flexors. It guides users through a sequence of techniques in a specific order to release tension in the hip flexors. Results include improvement in overall health, fitness, weight, posture, pain, digestion, and sexual performance, among others.
This is an interesting product for the health & fitness niche. It is a topic that many fitness experts don't address. It is not surprising that it is a top seller on the Clickbank platform. That being said, let's dive in and learn more about it and how to make consistent commissions.
HOW I MAKE $1,000 COMMISSIONS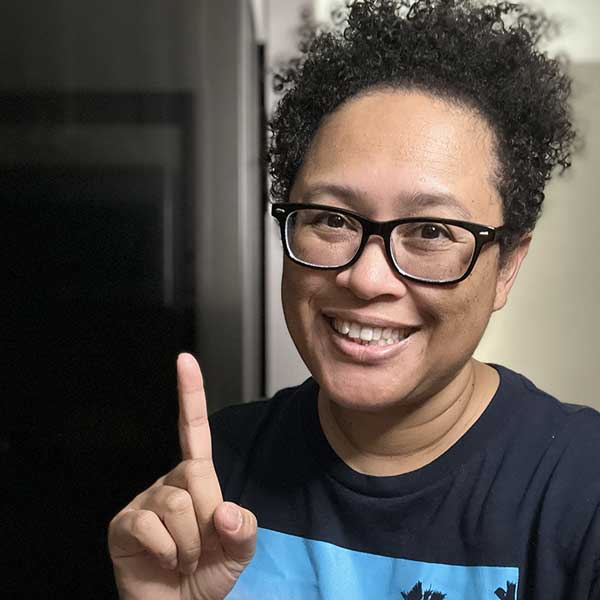 Hey there! I'm Eartha, the author of this website and an affiliate marketer. I share different affiliate programs and ways to help boost affiliate income. Click the link below and I'll share how I'm able to make $1,000 – $2,000 commissions:
Product Details:
Product Creator: Mike Westerdal
Product Price: $10 (digital)
Commission: 75%
Upsells: Yes
Average Sale: $67
Average Rebill: $376
What is Unlock Your Hip Flexors?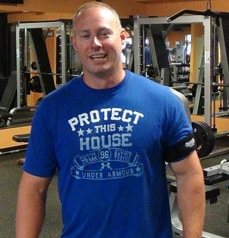 Unlock Your Hip Flexors is an informative guide created by Mike Westerdal that explains how and why we should release the tension in our hip flexors for improved health and fitness.
It focuses on a sequential flow of movements to unlock the tension and tightness in the hip flexors. By doing so, it can result in improvements in areas such as:
Joint pain
Walking
Posture
Sleep
Weight
Anxiety
Digestion
Circulatory issues
Sexual performance
Explosiveness in the gym or sports
Mike Westerdal is a personal trainer, sports nutrition specialist, and founder of one of the longest-running strength training websites, CriticalBench.com.
He is also a successful Clickbank vendor with various products selling on the platform under the health niche.
There is no video landing page but informative content that visitors can read on the sales page which is located here.
CriticalBench remains a strong brand in the fitness industry. Their YouTube channel currently has over 508K subscribers. Videos are uploaded on a regular basis.
Unlock Your Hip Flexors Affiliate Review
The affiliate program is managed by Clickbank and requires you to be signed up with Clickbank in order to promote it.
There is no whitelisting so you can copy your affiliate link as soon as you've created your Clickbank account.
There is a standard 60-day money-back guarantee on the product. Commissions are paid by check or direct deposit with a weekly or bi-weekly payment option.
There is a 75% commission on the initial product sale as well as upsells. The average sale is $67.
As an affiliate of this product, you have great earning potential with consistent targeting to the right audience.
Is It Worth Promoting?
This product is in the evergreen niche of health and fitness. Therefore, it is the type of product that you can promote for the long term.
It also converts well with a gravity of 137 on Clickbank, it is likely going to continue to sell for years to come.
As stated earlier, this product focuses on a health topic that most others in the health & fitness industry do not address.
The sales page invokes a curiosity factor to want to learn more about hip flexors and the benefit of releasing tension in them.
Besides that, the inexpensive price on the front end is an easy sell and the upsells offer customers higher-end products which also boosts your commission.
You can definitely increase conversions by investing in the product yourself and providing your own personal experience and opinion.
I have the best conversions on products that I personally use and recommend.
Ways to Promote Unlock Your Hip Flexors as an Affiliate
The health & fitness niche is broad but there are so many sub-niches that you can target to promote this product.
Athletes, strength trainers, bodybuilders, dancers, and even office workers would benefit from the information.
The two methods I would recommend would be creating a niche website on a sub-niche of your choice and email marketing.
You could do one or both methods at the same time. When it comes to email marketing, this would be a great program to promote using the $1K A Day Fast Track method.
Otherwise, I recommend the tried-and-true method of content creation by creating a niche website.
It is how I got my start in affiliate marketing and it is what I do today to make consistent affiliate commissions.
A niche website takes a little longer to start making money with but it is so worth it once your website begins receiving traffic.
It is a long-term online business model and one that I recommend for beginners as well as intermediate affiliate marketers.
When I got started, I didn't want to waste a lot of time trying to figure niche websites out on my own.
I found a training program that specialized in niche website creation and it helped me make progress much faster than if I had tried to learn by myself.
Niche Ideas for Promoting This Product
Here are some sub-niches under the health & fitness broader niche that you can consider targeting:
Those suffering from back pain
Athletes that want to improve their performance
Bodybuilders and strength trainers that want more explosive workouts
Personal trainers that want to help improve their client's fitness
Employees with sedentary jobs (sitting all day)
People that want to lose weight
Anyone that wants to increase their energy levels
Someone that is seeking relief from joint pain or hips locking up
My Closing Thoughts On Becoming an Unlock Your Hip Flexors Affiliate
If you want to begin earning income in the health & fitness industry as an affiliate marketer, this is a great product to recommend.
It has been selling well which means the offer converts. It covers a unique topic that piques interest. It also has great branding as many people are likely familiar with Mike Westerdal and CriticalBench.com.
I do recommend promoting this product by targeting a sub-niche as listed above using content marketing with a niche website.
Niche websites are what I use to earn a consistent income online through affiliate marketing.
It is one of the best ways to earn affiliate commissions. I make commissions while I am sleeping, out grocery shopping, or relaxing with my loved ones.
Beginners may find it a bit challenging to get started. I did as well so I followed a step-by-step training program.