If you are seeking a simple and straight forward weight loss product on Clickbank to promote, this Flat Belly Fix affiliate review may be for you. I'll go into more detail about this product and its affiliate program.
The Flat Belly Fix is a digital weight loss guide that teaches users about the weight-loss power of an ancient spice. This spice is combined with other ingredients to create the Flat Belly Fix Tea™ which aids in losing weight. The product includes three bonuses that relate to exercise, smoothie recipes, and personal coaching.
It is one of the top-selling weight loss products on Clickbank making it a good option to promote in the health & fitness niche.
Product Details:
Product Creator: Todd Lamb
Product Price: $37
Commission: 75%
Average Sale: $43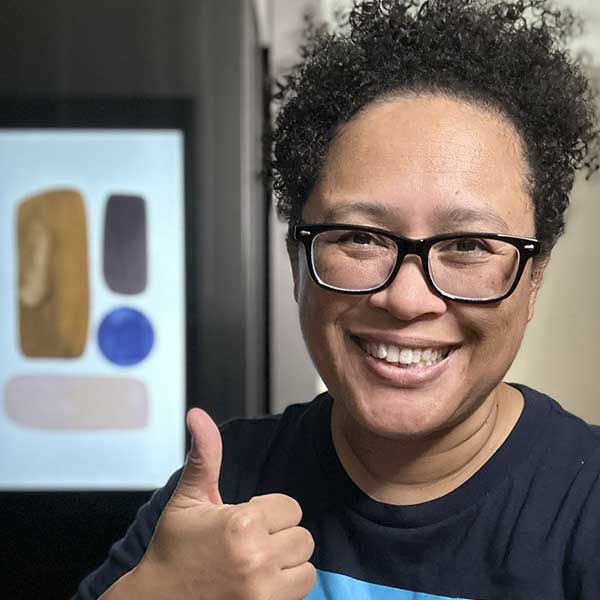 How I Make $1,000 Commissions
Hey there! I'm Eartha, the author of this website and an affiliate marketer. Besides sharing affiliate programs, I also share how to boost affiliate income. Click the link below to learn how I'm able to make $1,000 – $2,000 commissions:
What is Flat Belly Fix?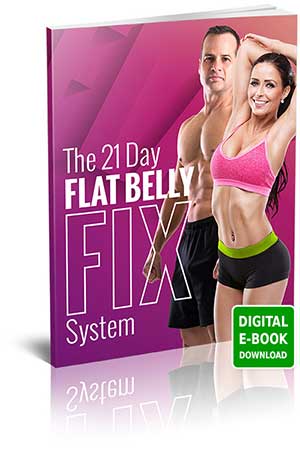 The Flat Belly Fix is a digital weight loss product sold on the Clickbank platform. It is part of the Alpha Nation product line which is owned by Todd Lamb.
Todd is a 17-year veteran police officer and SWAT Team Leader. He has produced a number of successful health & fitness products that are sold on Clickbank.
Flat Belly Fix details on how to lose weight using an ancient spice that is used in combination with other ingredients to create the Flat Belly Fix Tea.
Besides the main guide, the product includes three bonuses which focus on specific exercises, a smoothie recipe book, and one month of elite personal coaching.
The product is sold for $37 and is delivered digitally. It also has a 60-day money-back guarantee. You can access the sales page here.
Flat Belly Fix Affiliate Review
The affiliate program is managed by Clickbank so you will need to create an account with them to begin promoting. There is no whitelisting requirement so you can grab your affiliate link right away.
There will be a 60-day refund in place by default. The price is $37 on the front-end.
The commission for this product is 75% on the front end and there does appear to be a recurring membership option.
The average sale for this product is $43. Clickbank pays commissions by check or direct deposit. Payments can be set to a weekly or bi-weekly option.
Is This Product Worth Promoting?
It is worth promoting if you are seeking a high-converting product in the health & fitness niche. The sales page has both a video landing page and a text version as well.
I feel this product converts well as it invokes curiosity about using an ancient spice and making a simple tea that helps with weight loss.
It is low-cost which also helps with conversions. I don't feel this is a scammy product. The information offers an alternative weight loss solution.
The information may resonate with some people in the target niche and some may not.
The only thing I noticed is that it isn't much available on the affiliate program page. They offer email swipes but not much else in terms of banners, articles, or other helpful information.
How to Best Promote Flat Belly Fix
Many affiliate marketers promote this type of Clickbank product using email marketing. In most cases, many affiliates do not have a large email list.
Merlin Holmes has released his training course for promoting these types of products by building large email lists using simple poll pages.
With a large enough mailing list in the health & fitness niche, there is likely a higher chance of making consistent commissions.
Keep in mind that you do have to understand how email marketing works. It isn't about blasting offers every day to your mailing list.
You should provide helpful content within your emails in between promoting affiliate offers.
Otherwise, you can also create a niche website that relates to a sub-niche in the broader health niche.
Niche websites take a bit more time to get traffic. However, once traffic comes in, your website can make money.
That is how I got my start in affiliate marketing. I created a niche website and it is what I continue to do today to earn consistent affiliate commissions.
I knew that I didn't want to spend a lot of time trying to learn everything on my own, so I searched for an affiliate marketing training course to speed up my learning curve.
Fortunately, I found this one and it has helped me progress faster than if I would have tried to figure it all out on my own.
My Closing Thoughts On Becoming a Flat Belly Fix Affiliate
Clickbank offers a wide variety of weight loss products that convert well and Flat Belly Fix is one of them. I think the sales page definitely offers a curiosity factor with the weight loss tea.
The price point is reasonable and being that it is a digital product, it also provides instant gratification.
Beginner affiliate marketers may want to consider creating a niche website to promote this product or if you have the budget for paid ads, consider the $1K A Day method.
Niche websites are what I use to earn a consistent income online through affiliate marketing.
It is one of the best ways to earn affiliate commissions. I make commissions while I am sleeping, out grocery shopping, or relaxing with my loved ones.
Beginners may find it a bit challenging to get started. I did as well so I followed a step-by-step training program.