I was actually excited to learn of this affiliate program as I became an affiliate marketer thanks to Kelly Felix. In this Underestimated by Kelly Felix affiliate review, I will go over what is offered and how the affiliate program works.
Underestimated by Kelly Felix is an inside look to learn how Kelly creates million-dollar info product businesses. He shows users everything he does from product creation, funnel creation, profitable ads, split testing, and more. Even better, he does this 3 times, for 3 different info products, in 3 different industries.
If there is anyone to learn internet marketing from, it is from Kelly Felix. I will share a bit of his marketing history and you'll be convinced as well.
Product Details:
Product Price: $197 one-time
Commission: 50%
Average Sale: $136.86
Tired of online scams? Learn how I went from zero to making consistent affiliate commissions. Click here to learn how I did it.
What is Underestimated by Kelly Felix?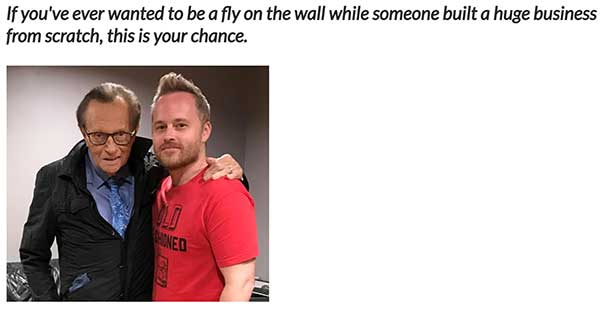 A Bit About Kelly Felix
There didn't seem to be a big launch for Underestimated by I feel it is not a product to sleep on. If you don't know much about Kelly Felix, he is an internet marketing legend.
I credit him for my becoming an affiliate marketer. Years ago, he created an affiliate marketing info product called The Rich Jerk. The Rich Jerk was a character but Kelly was the content.
It was genius at the time and his digital info product sold like crazy. The content was awesome. I remember back then, there weren't a lot of affiliate marketing training products being sold.
The Rich Jerk eBook was my introduction to affiliate marketing. Kelly has made other successful products over the years and I know that Underestimated is no different in terms of quality.
The Underestimated Product Details
The Underestimated program is based on Kelly's experience in creating an info product called "Credit Secrets". He was able to take that product from zero to $50 million dollars in two years using internet and TV ads.
Underestimated is a detailed video series that not only covers how Credit Secrets was created and developed into a $50 million dollar business, but it also shows Kelly repeating the process with three different info products from scratch.
These three different information products are also in three different industries to include debt, business opportunities and investing.
Kelly records everything that happens to create the info products, the websites, and even the infomercials.
Users get to watch how he creates sales funnels, ads, split-test the ads, and everything else that occurs.
A user can gain access to the video series here by paying a one-time fee of $197.
The Underestimated Affiliate Review
The affiliate program is managed by Clickbank. You will need to create a Clickbank account to access the affiliate link.
You can search for "underestimated.com" under Marketplace or find it under the E-business & E-marketing tab.
There is no whitelisting to become an affiliate so you can click on the "promote" button and copy your affiliate link right away.
Clickbank has a 60-day cookie length and pays commissions via check or direct deposit. You can also choose to have payments processed weekly or bi-weekly.
The Underestimated has a 50% commission rate with an average sale of $136.
Why Underestimated by Kelly Felix is Worth Promoting
I have not come across any other affiliate product like this one. Yes, there are other training programs that offer over-the-shoulder training.
However, Kelly has accomplished what many experienced internet marketers do not. He even challenged himself by giving himself a time limit of 120 days to disrupt three different industries.
The amount of valuable information a user can pick up from this is insane. It is definitely worth promoting as an affiliate if not investing in yourself.
How to Promote Underestimated as an Affiliate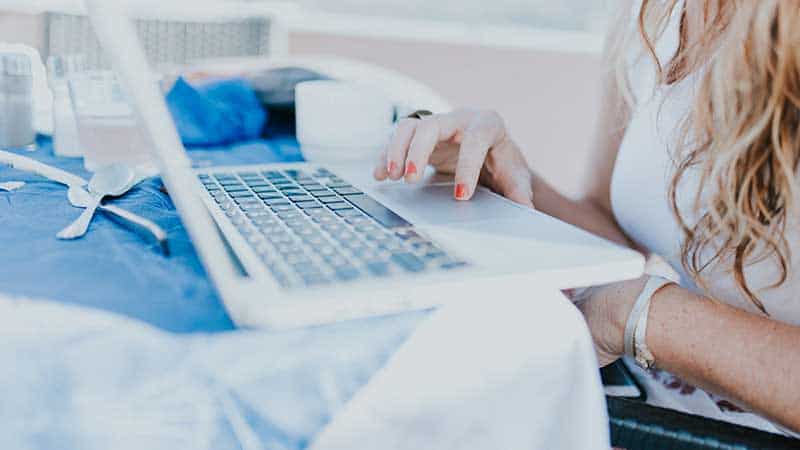 There are a number of ways that you can promote this product. The fastest way is to use paid advertising and a landing page.
However, that is also risky if you do not have experience with paid marketing. You can lose a lot of money with testing and finding a winning ad.
If you have more time than money, I recommend creating a niche website. That is how I got my start in affiliate marketing and it is what I continue to do today to make consistent affiliate commissions.
A niche website focuses on one topic. In this case, you could choose a topic in the internet marketing niche.
Info product creation would be a good audience to target as well as anyone seeking to make money online.
I build all of my niche websites using self-hosted WordPress blogs. That means registering a domain name, getting web hosting, and installing WordPress.
You can get everything you need with most commercial web hosting providers.
I recommend WPX Hosting as they receive stellar reviews for a WordPress hosting company. I plan on migrating all of my niche websites over to their service.
Content Creation is Key
Creating content will be your sole focus when creating a niche website. Your content should be helpful and address the most common issues of your niche audience.
I recommend creating 1 to 2 new blog posts per week. I do my best to create more than that per week but that is the bare minimum.
It will take some time before your website gets free organic web traffic. However, when it does, your website can start making money.
Don't underestimate a niche website. They work extremely well for promoting affiliate products.
If it weren't for the training program I followed when I started, I know that I would have given up. Implementing what I learned has helped me to progress much faster than if I had learned on my own.
My Closing Thoughts On My Underestimated By Kelly Felix Affiliate Review
I feel that this is a unique internet marketing training product that will catch people's attention when marketed to the right niche.
I'm certain that many affiliate marketers would want the information that Underestimate will be providing.
As far as promoting Underestimated as an affiliate, I do recommend creating a niche website if you don't currently have a budget for paid ads.
Niche websites are what I use to earn a consistent income online through affiliate marketing.
It is one of the best ways to earn affiliate commissions. I make commissions while I am sleeping, out grocery shopping, or relaxing with my loved ones.
Beginners may find it a bit challenging to get started. I did as well so I followed a step-by-step training program.
That training program made all of the difference for me and I use it today to help others one-on-one with creating and growing their own niche websites.