The eCommerce niche is an evergreen niche that continues to grow. Every day, people are searching for ways to start an online store. In this Kibo Code affiliate review, I'll explain how you can offer an eCommerce solution to this niche while making commissions in the process.
The Kibo Code is an 8-week training program that teaches people a unique style of eCommerce based on a famous brick-and-mortar store in Tokyo, Japan. The program offers training, software, proven storefront and product pages, product databases and identification tools, a control center, coaching, support, community, and more.
This may be the optimal solution for anyone that wants to get started in eCommerce and wants a system that is easy to follow and proven to work.
Product Details:
URL: https://thekibocode.com
Product Creator: Steven Clayton, Aidan Booth
Product Price: $3,497 (installment payments available)
Commission: 50%
Tired of not making affiliate commissions? Learn how I went from zero to consistent affiliate commissions online. Click here to learn how I did it.
What is The Kibo Code?
Steven Clayton and Aidan Booth are the creators of The Kibo Code. Steven and Aidan are successful internet marketers and have been doing annual product launches since 2008.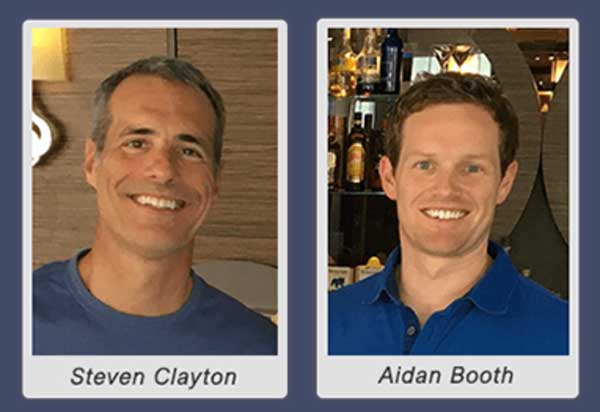 The Kibo Code is an 8-week training program that teaches users the method they have been using to earn millions in eCommerce over the past couple of years.
They have modeled their method after a popular brick-and-mortar store located in Tokyo, Japan that earns billions of dollars per year.
What is great about this method is that it does not require inventory, Amazon, or Facebook which is often the three things utilized when opening an online store.
Essentially, it uses the dropship model. However, it is a unique spin on dropshipping that focuses on the profitability of products rather than the niche.
If you are not familiar with dropshipping, it is the marketing of physical goods but the inventory and shipping are handled by the supplier.
Another plus is that the suppliers this method uses are U.S. based. This speeds up shipping times compared to many dropshippers that dropship items from China or other locations.
They will also teach users how to use underrated, low-cost traffic methods.
It doesn't require any previous eCommerce experience. The Kibo Code includes the training, software, storefront, product pages, databases, identification tools, control center, coaching, support, community, and more to make the process as easy as possible.
The Kibo Code Affiliate Review
The affiliate program is managed by Clickbank and will require you to create an account on the network.
Clickbank offers a 60-day cookie. The Kibo Code offers a 50% commission rate on the product price of $3,497. Customers can pay in full or installment plans.
Commissions are paid by Clickbank via check or direct deposit. You can choose to have weekly or bi-weekly payments.
You can find The Kibo Code under the eCommerce category under the E-Business & E-Marketing tab in the Clickbank marketplace.
Possible Earning Potential as an Affiliate
As you can imagine, the earning potential is quite large with a 50% commission. This is a high-ticket affiliate product. You could possibly earn $1,748 in commissions per qualified sale.
At 5 sales per month, you are already around $8,700 in commissions. That is the potential when marketing high-end products.
You should keep refunds in mind. However, if you are targeting the right niche, potential customers will understand the value of this training program and your refund rate should be low.
Is The Kibo Code Worth Promoting?
This product offers a unique take on running an online business. It provides a way for anyone to get started using a method that is proven to work.
It provides a solution for those that are new to eCommerce or have been struggling to make sales in the past.
I don't feel that it is a get-rich-quick scam or easy push-button solution. Any and all business models require dedication and consistent effort.
However, I do think that it provides the step-by-step guidance, tools, and software necessary to begin earning revenue online.
That being said, you have many options in terms of the niche you want to target. The eCommerce niche is a broad niche. However, you can target sub-niches and get as specific as you want.
Here are some target audiences that you could focus on:
dropshippers
those seeking an alternative to Amazon FBA
alternative options to using Shopify
online business owners
anyone seeking an alternative to dropshipping from AliExpress
How to Promote The Kibo Code
Unless you have a large email list of people interested in the eCommerce niche or you have the budget for paid ads, your best bet is to create a niche website.
Niche websites take a bit more time to get going in terms of generating free traffic, but once they do get traffic, you can start monetizing and making money.
It is how I got my start in affiliate marketing and what I continue to do today to make consistent affiliate commissions.
You can build an email list and market The Kibo Code to your subscribers. One of the fastest ways to build your list is by creating YouTube videos related to the eCommerce niche.
Create a landing page and hook up an autoresponder to begin collecting subscriber email addresses. Offer a free incentive and link to your landing page from your YouTube video description.
If you have a budget to pay for ads, you can build your list even faster using landing pages and Facebook ads. The $1K A Day strategy is an effective way to build massive email lists.
My Closing Thoughts On The Kibo Code Affiliate Review
I hope this Kibo Code affiliate review has you excited about this product as another solution in the eCommerce niche. There are many people trying to break into this niche with very little success.
If you are already an affiliate in this niche, this is a new opportunity that you can promote to your audience while earning healthy commissions in the process.
As of this writing, The Kibo Code is in its product launch phase. I don't doubt that the launch will be successful as Steven and Aidan have been launching awesome products since 2008.
Niche websites are what I use to earn a consistent income online through affiliate marketing.
It is one of the best ways to earn affiliate commissions. I make commissions while I am sleeping, out grocery shopping, or relaxing with my loved ones.
Beginners may find it a bit challenging to get started. I did as well so I followed a step-by-step training program.
That training program made all of the difference for me and I use it today to help others one-on-one with creating and growing their own niche websites.