I wasn't familiar with the Tortuga brand of travel backpacks until I explored affiliate programs for backpacks. After browsing the website, I've decided this will be my next travel bag. If you have a travel blog or like to review bags, becoming a Tortuga affiliate may be a good income stream for you.
When you become a Tortuga affiliate you can earn 10% commissions on sales. They offer a 60-day cookie length and have an average order value of $214. The affiliate program is managed through AvantLink.
I will go over how the affiliate program works and my recommended method for making steady commissions with this or any other backpack affiliate program.
Tired of not making sales? Learn how I went from zero to consistent affiliate commissions every month. Click here to learn how I did it.
How Being a Tortuga Affiliate Works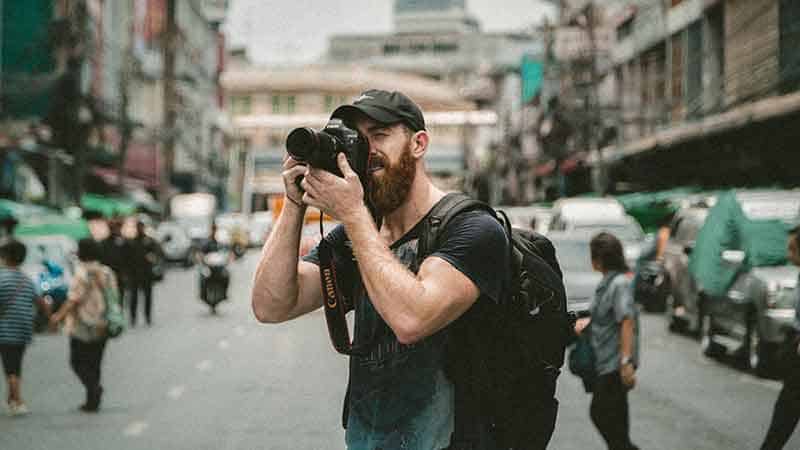 Overall, in comparison to other backpack affiliate programs, Tortuga's affiliate program is one of the better ones to join.
They specialize in carry-on sized travel backpacks that help travelers avoid the hassle and fees of checking luggage. Their bags are designed for both men's and women's torsos and their pricing is actually reasonable.
Many backpack affiliate programs can range between 3% and 15% commissions. Tortuga's commission rate is 10%. They are also generous with their cookie length providing a 60-day tracking window.
Besides that, the average order value is $214 and they release new products twice per year on average.
High performing affiliates can receive samples of new products to share with their audience.
Commission: 10%
Cookie Length: 60 days
The affiliate program is managed through AvantLink but before applying, there are some things that you should know.
The Tortuga Affiliate Program Requirements
Before you apply to the Tortuga affiliate program, it is important to understand what they will be looking for with affiliates. Understanding these requirements will help you to decide whether you should apply or not.
Like many companies, Tortuga is seeking affiliates that provide helpful, relevant content for their audience. Tortuga affiliates are made up of bloggers, gear reviewers, podcasters, and other publications & brands.
Type of Content
Although the first thing to come to mind in terms of content would be travel and outdoors, Tortuga bags are designed for city travel. Therefore, they do not necessarily partner with outdoor websites.
They also rarely offer discounts or sales so if you have a coupon website, this is not the affiliate program to join.
Demographic
It is also important to understand who buys Tortuga backpacks. Their demographic is made up of Millennials and Generation X, without children, and have disposable income.
Think of younger adults that may be minimalists. They like to travel light and focus more on their experiences. These customers are not hikers but rather travel to other urban areas exploring different cultures.
Website Standards
This is where you'll likely be eliminated from applying as a Tortuga affiliate. However, it doesn't mean that you can't eventually meet these standards and apply later on.
They will consider applications from websites with a domain authority of 25+ and monthly visitors of at least 50,000.
This isn't impossible to achieve. If you already have a niche website and have been creating content for a while, you may be close to that requirement already. You can look up your domain authority using the Moz analysis tool.
Provide a Positive User Experience
As you can see, Tortuga wants affiliates that provide awesome content for their readers as well as a good user experience when visitors navigate your website.
I don't feel that these requirements are out of the ordinary. You can definitely create a niche website in the travel niche and promote other affiliate products until you meet the domain authority and monthly visitors required to apply for Tortuga's affiliate program.
That being said, let's talk about the type of niche website that you can create.
Why Create a Niche Website?
When I learned about affiliate marketing, I knew immediately that it is what I wanted to do full-time. For years, I struggled trying to figure out how to make affiliate commissions.
It took a job layoff for me to make my dream a reality. I knew that I wanted to create a website but I didn't know how to make money with one.
I purposely searched for an online training program and found this one. Following the training and implementing what I learned is what helped me to progress faster than trying to learn everything on my own.
It wasn't until I created a niche website that I finally started to make affiliate commissions on a consistent basis.
Niche websites work extremely well for promoting affiliate products. Quality content attracts free website visitors interested in your content.
Choosing a Niche for Backpack Affiliate Programs
It is natural to choose to be in the travel niche. However, all types of people use backpacks for various reasons.
If you are not a traveler yourself, you can still make money promoting backpacks. Backpack review websites are quite popular and excellent for earning affiliate commissions.
Here are some great examples of review blogs:
Reviewing backpacks will require time and money. If you don't have the budget to buy various backpacks for reviewing, then a backpack review website may not be the route you want to take.
You can choose a niche that you do have a genuine interest in and incorporate backpack reviews every now and again.
What is essential is that you choose a niche that you like and that you can create content on a regular basis.
For example, I'm not a big traveler but I still use backpacks for traveling around my own city or neighboring cities.
I could create a niche website about exploring my own city and surrounding areas. I could then recommend different backpacks for city travel.
Get creative and have fun choosing a niche. Your website doesn't have to be dedicated to backpacks in order to promote them.
Creating Content for Your Niche Website
Many people new to niche websites are under the impression that you have to be a skilled writer in order to succeed. That is not the case at all.
As long as you can communicate your message, you are good to go. If you have ever written a book report or some type of research paper in school, you have the skills.
The great thing about a niche website is that you can write in a casual manner. Have fun with your content.
Writing on my blogs is a relaxing process for me. For example, I enjoy writing about various affiliate programs, products, and other topics related to affiliate marketing.
Mainly because the subject is of great interest to me but also because I know I'm helping out other affiliates that want more information as well.
As far as my content creation process goes, I don't write a new blog post without doing some keyword research.
I don't use any fancy keyword tools but you absolutely can if you want to. Google Search and its autosuggest feature has been working well for me.
My goal is to write at least 1 to 2 new blog posts per week at a minimum. However, I do write more than that on average.
Many of my blog posts exceed 1,000 words and that happens naturally so don't be intimidated by that word count.
When you create helpful content, it is easy to surpass that word count every time. As for SEO, I do recommend placing your keyword phrase in your blog post title, first paragraph, and then naturally throughout the rest of your post.
I don't do any backlinking and I have many posts ranking on the first page of Google. All of this I've learned within the online training program I followed.
Is Tortuga Worth Promoting?
My answer is absolutely! They offer a great commission and their products are top-notch. Unlike many backpack brands that cater to hikers, Tortuga bags are made for city travel and are designed for eliminating checking bags.
Although they do have a stricter approval process, you can meet these requirements in time and apply for their program later.
Overall, I feel they are worth promoting and I'm sure conversion rates are quite high with their products.
Closing Thoughts On Becoming a Tortuga Affiliate
The Tortuga affiliate program is worth applying to. Be sure that you read over their requirements so that you have the best chance of being approved.
In the meantime, you can create an awesome niche website and begin promoting other affiliate products as well.
Niche websites are how I am able to make consistent affiliate commissions online. If you are ready to level up your affiliate earnings, consider following the same step-by-step training program I followed.
I use this same training platform to help others one-on-one with creating their own niche websites.