Pole dancing has become extremely popular among both men and women. Many people pole dance as part of their fitness routine. People can attend classes or take online classes to learn. As an affiliate, you can earn commissions by joining pole dancing affiliate programs and recommending products.
Creating a niche website around the topic of pole dancing is a great way to generate consistent affiliate commissions. I'll share why and how you can get started yourself quickly and easily.
You don't need to be an expert on the topic either. As long as you have a genuine interest, you can create a niche website and promote affiliate products.
Pole Dancing Affiliate Programs
Pole and Aerial
PoleFitnessDancing.com
Your Pole Pal
PoleDancingCourses.com
Tired of not making sales? Learn how I went from zero to consistent affiliate commissions every month. Click here to learn how I did it.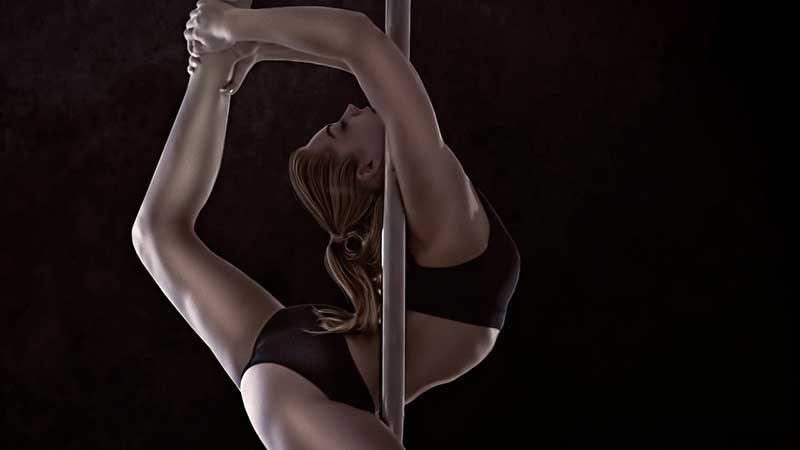 1. Pole and Aerial
The Pole and Aerial website provides online video training for online pole dance and aerial arts classes taught by the industry's best. Besides offering online classes, they also sell aerial hoops, hammocks, tissu, poles, apparel, shoes, and more.
The affiliate program appears to be managed in-house and offers a 15% commission rate.
Commission: 15%
Cookie Length: not disclosed
2. PoleFitnessDancing.com
This website sells dance poles, lessons, pole accessories, grip aids, clothing, and more. However, their affiliate program works for the pole dancing lessons only.
They offer a 75% commission and the affiliate program is managed by Clickbank. Like many Clickbank products, they offer website banners and email swipes that you can use.
An membership area is also launching which will be a part of the affiliate program and offer a recurring commission.
Commission: 75%
Cookie Length: 60 days
3. Your Pole Pal
The Your Pole Pal website is owned and operated by pole instructor, Susan Peach. The website provides plenty of information for beginners in terms of pole fitness, clothing, gear to use, etc.
The only product sold that is a part of the affiliate program is a 3-DVD set of lessons. You can sign up for the affiliate program through e-junkie.com. There is a 15% commission rate and commissions are paid via PayPal.
Commission: 15%
Cookie Length: 6 months
4. PoleDancingCourses.com
This pole dancing course is another Clickbank product and offers 100 step-by-step videos with private coaching. The courses consists of over 100 videos with a total runtime of 6 hours, systematically teaching all major types of pole dancing moves and combinations.
Customers will receive the videos digitally or they can order a set of DVDs for $19.95.
The commission rate is 75% which is common with most Clickbank products.
Commission: 75%
Cookie Length: 60 days
How to Make Affiliate Commissions with Pole Dancing Products
There are likely many other pole dancing affiliate programs that you can find online. Hopefully, the ones listed above will give you a good start.
My recommended method for making consistent commissions from any of these affiliate programs is by creating a niche website (essentially a niche blog.)
A niche website is a website that focuses on a specific topic. In this case, pole dancing. You do not need to be an expert pole dancer to create a niche website about pole dancing.
However, it will help if you have a genuine interest in pole dancing. If so, you can share your own experience with it.
This will be helpful since a niche website's success is based on the content (blog posts) that you create.
If you do not desire to participate in pole dancing yourself, you can still create a genuinely helpful niche website.
It will require you to learn all that you can about it from a beginner's perspective. Think about the things a beginner may want to know such as:
What kind of pole to buy and where to get one?
Are there online classes available?
Is there protective gear to wear while learning?
Can you lose weight pole dancing?
Can you build muscle pole dancing?
If you need more ideas, open up Google Search and begin typing in keywords related to pole dancing. The autosuggest feature will show you what people are searching for and you can create content around those searches.
How Your Website Will Make Sales
As mentioned above, your niche website's success is dependent upon the content that you create. Without content, you will have a hard time growing visits to your website.
It is your content that gets indexed and ranked by the search engines such as Google and Bing. Over time, your blog posts will be indexed and many will rank on the first page of Google depending on the keywords that you target.
When this happens, you website will begin receiving traffic. I've done this over and over again. On average, you can expect to receive small amounts of traffic between the 3 to 6 month mark.
As your site ages and you continue creating good content, your web traffic will increase. What is important to understand is that once your website begins receiving traffic, it can also begin making money.
I've had niche websites that have made steady affiliate commissions with a small amount of traffic.
Using Calls to Action and Product Reviews
You want visitors to click on your affiliate links and one of the ways to do that is by using a call-to-action. For example, let's say you are promoting the Your Pole Pal DVD set.
Within your blog post, you can recommend that course and link to it using a call-to-action such as "Click here to learn more about Your Pole Pal" or "Follow this training course that is made for beginners."
Product reviews are also helpful. That means you will want to buy one of these courses and review it from your perspective.
When you create a review page, you can place your affiliate links within it and you can link back to your review page from other blog posts.
Reviews are excellent for boosting conversions. Many readers want to know if a product is worth buying. Review pages help with their decisions.
It is important to be honest with your reviews. Be sure to point out the pros and cons. A 100% glowing review does not guarantee someone will buy.
An honest review has a higher chance of making sales. Honest reviews also help to minimize refunds.
Setting Up Your Pole Dancing Niche Website
My first piece of advice is to avoid building your niche website on a free blogging service. You want to retain 100% ownership of your website and your content.
What I recommend is using a self-hosted WordPress website. All this means is that you'll register your own domain name, obtain a web hosting account, and install WordPress on your account using one-click installation.
Any commercial web hosting provider (I use WPX Hosting) can set you up with everything that you need. However, if the technical stuff is not your cup of tea, you can follow this step-by-step training using the same online training program I used.
When I got started, I had no idea how to make money with a website. That training course helped me to make progress faster than if I had tried to figure it all out on my own.
Closing Thoughts On Pole Dancing Affiliate Programs
Pole dancing is a unique niche to be in and one that definitely has a following. If you have never tried pole dancing yourself, you will still learn quite a bit about it when you create your niche website.
However, if you are wanting to learn pole dancing, your niche website will be that much more interesting as you share your own experiences.
Niche websites are an excellent way to create a consistent income online with affiliate marketing. It is how I got started and what I continue to do today.
If you are ready to level up your affiliate earnings, consider following the same step-by-step training program I followed.
I use this same training program today to help others one-on-one with creating their own niche websites.