Personal development is big business. People are consuming books, conferences, webinars, and more related to personal development. Personal development affiliate programs are a great way to cash in on this industry.
What is nice about promoting these products is that you can genuinely help people find life-changing products.
People from all walks of life seek to improve themselves whether in their personal lives, careers, wealth building, business, and more. I am always working on my own personal development every day.
Below, I share some of the best personal development affiliate programs that you can promote and earn commissions.
Learn how I went from zero to making $1K to $2K commissions using a simple 2-step process. Click here to learn how I did it.
Best Personal Development Affiliate Programs
Brian Tracy
Neurogym
Tony Robbins
Morning Ritual Mastery
Mindvalley
Health Coach Institute
Proctor Gallagher Institute
Tai Lopez
Hay House
1. Brian Tracy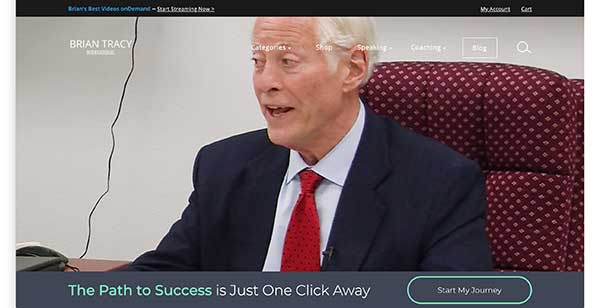 Commission: 20%
Cookie Length: 120 days
This affiliate program consists of a 6-Figure Speaker virtual training course, a How to Become a Published Author course, Maximum Productivity course, Power of Personal Achievement course, and 21st Century Sales Training for Elite Performance course.
There are two ways to sign up as an affiliate. If you have an email list or large social following, you can sign up through the Post Affiliate Pro program. This option puts leads through a marketing funnel.
If you have a website, you can sign up through the CJ Affiliate program. This option gives you access to banner ads and a product catalog.
Why Promote Brian Tracy?
Brian Tracy is a world-renowned public speaker on the topic of personal and professional success. He has been teaching people how to achieve both their personal and business goals.
He has studied, researched, written and spoken for 30 years in the fields of economics, history, business, philosophy, and psychology. He also a top-selling author of over 70 books.
2. Neurogym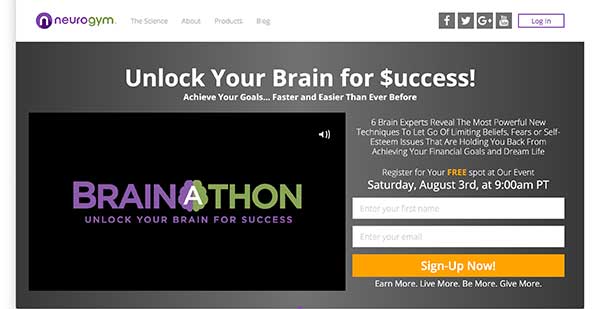 Commission: 40%
Cookie Length: not disclosed
The Neurogym affiliate program consists of four different products to include Income Accelerator, Winning The Game Of Money Brain Training & Coaching Program, Winning The Game of Weight Loss, and Winning The Game of Fear.
These products are neuroscience-based training programs which provide a better understanding of how the brain works in order to achieve personal and financial success.
Why Promote Neurogym?
The Neurogym company was founded by John Assaraf. John is well-known for his appearance in the movie The Secret as well as being a best-selling author.
John has a passion for helping people and studying neuroscience. He has helped millions of people to strengthen their mindset and achieve their goals and dreams.
3. Tony Robbins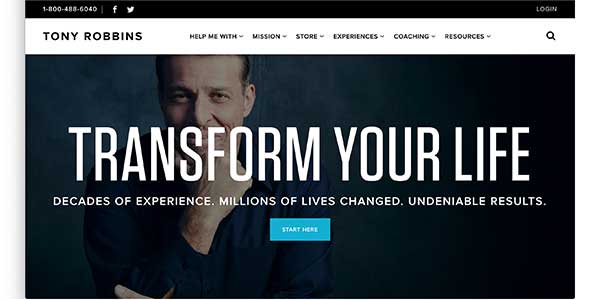 Commission: 15%
Cookie Length: 45 days
The Tony Robbins website offers a variety of products and services including training programs and supplements. The affiliate program states that you receive a 15% commission on any purchase.
You can sign up for the Tony Robbins affiliate program through Commission Junction or Avantlink.
Why Promote Tony Robbins?
Chances are you are familiar with who Tony Robbins is. I remember reading his book, Awaken The Giant Within back in the early 90s. Tony Robbins is probably one of the most well-known personal development coaches in the world.
If you have a personal development blog, the conversions could be quite high promoting his products.
4. Morning Ritual Mastery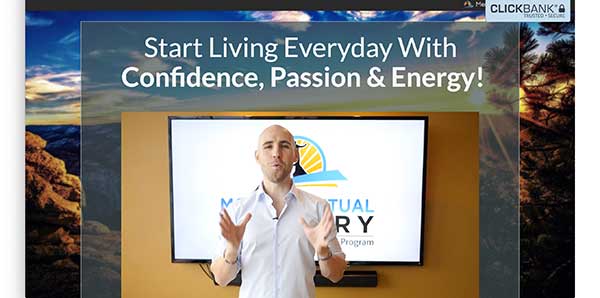 Commission: 50%
Cookie Length: 60 days
The Morning Ritual program is a 7-day morning ritual program that helps people wake up energized, excited, and passionate about starting their day. The premise is that how you feel and start each morning is going to determine or at least influence the rest of your day.
This affiliate program is managed by Clickbank. Clickbank products tend to have high commissions. They pay out commissions via direct deposit or by check.
Why Promote Morning Ritual Mastery?
The Morning Ritual Mastery program was created by Stefan Pylarinos who also runs the Project Life Mastery website. He is a well-known internet marketer and personal development expert.
5. Mindvalley
Commission: 30%
Cookie Length: 30 days
Mindvalley is an online (with some offline events) school that delivers transformational education for all ages. It is a personal development company that offers 24 premium courses and quests (online learning courses).
In order to be approved as an affiliate, they require you to have a minimum list size of 200,000 fans/followers as well as having consistent traffic (they check).
Why Promote Mindvalley?
Although their affiliate program doesn't appear to be one of the easiest to join or be a part of, it may be well worth the effort if you meet the requirements.
They do have retargeting campaigns at no cost to you as well as dedicated affiliate managers. The brand is quite popular as the target audience has likely come across their promotions.
6. Health Coach Institute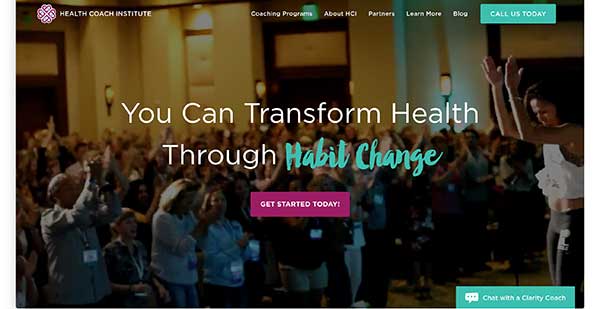 Commission: $500
Cookie Length: not disclosed
Health Coach Institute is an online training course that certifies people to become health coaches. No prerequisites are required and the course can be completed in six months.
Their affiliate program is a refer-a-friend program. You receive an introduction code which is unique to you. There is no limit on the number of people that you refer. Payouts are made via check or PayPal.
Why Promote Health Coach Institute?
This online course is ideal to promote on a personal development blog. Many people are wanting to transition into coaching people as a career. This particular program provides training for health coaches as well as life coaches.
7. Proctor Gallagher Institute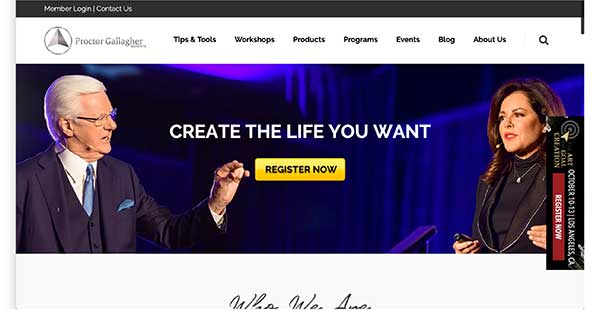 Commission: 50%
Cookie Length: 60 days
Proctor Gallagher Institute offers a variety of products that relate to personal development. These products include 6 Minutes to Success, Proctor Gallagher Streaming Club, Magic in Your Mind, and The Art of Goal Creation.
The affiliate program is managed by Clickbank. This affiliate program also offers affiliate training webinars once per month.
Why Promote Proctor Gallagher Institute?
One of the benefits of promoting these products is that Bob Proctor, one of the co-founders is a well-known personal development coach. He is one of the most highly regarded speakers on prosperity. He was also a featured Law of Attraction teacher in The Secret movie.
8. Tai Lopez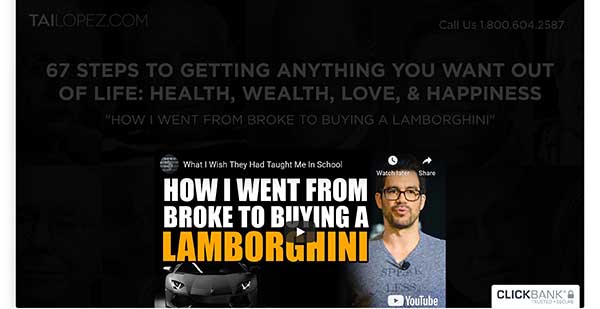 Commission: 50%-90%
Cookie Length: not disclosed
The Tai Lopez affiliate program currently offers three products that you can promote. There is only one program that is in the personal development niche and it is called 67 Steps. This program focuses on health, wealth, love, and happiness.
Why Promote Tai Lopez?
If you have been on YouTube in the past several years then you've likely come across one of Tai Lopez's YouTube ads. He was promoting quite often, so much so, that people began mocking his ads.
Either way, Tai Lopez has a well-established brand and there are many people that speak highly of him and his program, 67 Steps.
9. Hay House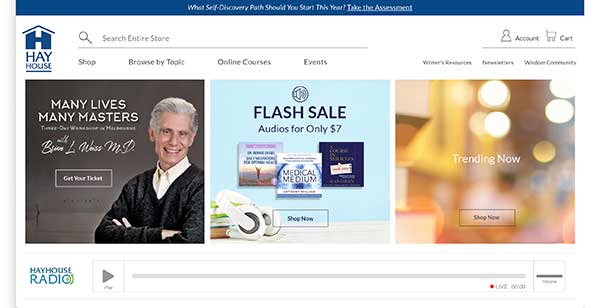 Commission: up to 50%
Cookie Length: launch specific
Hay House is a book publisher that specializes in self-improvement, inspirational, and transformational books, online courses, lectures, and workshops.
Why Promote Hay House?
Hay House publishing is a leading publishing company for books and other products related to personal development. They have books and programs created by well-established teachers and best-selling authors to include Dr. Wayne Dyer, Esther & Jerry Hicks, Iyanla Vanzant, Dr. Joe Dispenza, and more.
How to Successfully Promote Personal Development Affiliate Programs
If you have a large social media following or email list, you can easily promote any number of these affiliate programs.
However, one of the best ways and long-term strategies is to create a niche blog in the personal development niche.
The content you create on a niche blog will last for years to come. You can create content that helps people to find life-changing products and services from well-known brands.
Besides that, many affiliate programs require you to have a web presence in the form of a website.
I started creating niche blogs years ago and with consistent content creation, these blogs have generated a consistent monthly online income through affiliate marketing.
I was able to accomplish this by following an affiliate marketing training course that I'm still a part of today.
My Closing Thoughts On Personal Development Affiliate Programs
The self-improvement market is a billion-dollar market and personal development falls under it.
The personal development niche is one of the few niches in which you can actually help people transform their lives through the products that you promote.
One of the best ways to do this is by creating a niche blog in the personal development/self-improvement niche.
Niche blogs + affiliate marketing products is one of the surefire ways to earn passive income online.
You can make sales while you sleep, are out shopping, or spending time with your family.
It still requires your hard work but it isn't difficult to learn. It is exactly what I did using this exact affiliate training program.
Ready to make money with a blog? Learn how I went from zero to consistent affiliate commissions every month. Click here to learn how I did it.