The question of can you make money as a personal trainer is yes. I've known several personal trainers. Most of whom have worked in commercial gyms.
How much money, is the real question. Working in commercial gyms doesn't pay all that well. Some start at $13+ an hour. The average hourly pay rate is around $18.
Average personal trainer hourly pay: $18.83 [Source: payscale.com]
Fortunately, there are a variety of ways to make money as a personal trainer. In this post, I'll share some ways to supplement your income doing what you love.
Tired of not making sales? Learn how I went from zero to consistent income online with affiliate marketing. Click here to learn how I did it.
Working in a Gym Versus Working for Yourself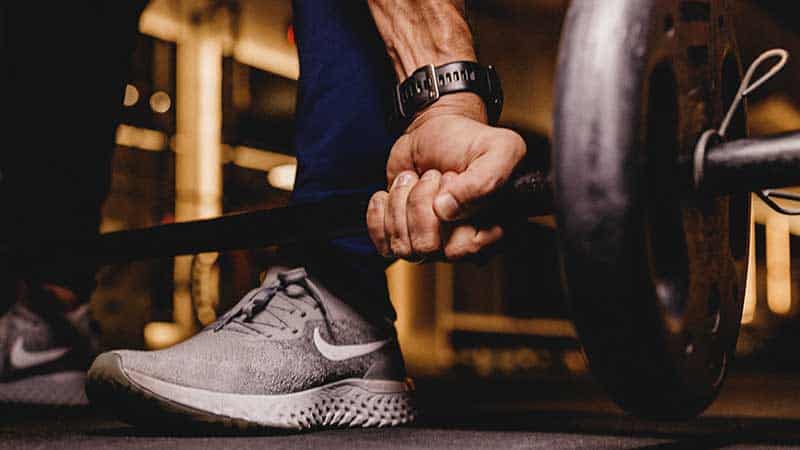 When you are starting your personal training career, it is often easier and helpful to begin working at a gym. Gyms are always hiring trainers.
The issue you may run into is that the starting pay may not be all that great. However, you gain more experience with training people. The other issue that comes with working for gyms is all of the upselling.
Sometimes you may be bombarded with having to meet quotas each month in terms of selling training packages and other upsells the gym may have.
I had a friend that worked in one of the more popular commercial gyms as a personal trainer. He didn't like the constant pushing of having to sell training packages.
It is a part of doing business but for some people, it is an uncomfortable feeling to have to force yourself to sell, sell, sell.
The Challenges of Working for Yourself
The big advantage of working for yourself is the freedom that you gain. You can choose who to work with and set your own schedule.
One big challenge you will face is having to generate a consistent amount of new leads so that you have enough clients to pay the bills.
You'll also be responsible for calculating your income tax, managing business expenses, and such.
Often times, you may find that you have to work for a commercial gym and supplement your income by doing personal training for yourself in your off time.
Working for yourself means running a business. That requires constant advertising, managing the books, and providing outstanding customer service.
You may find that you spend way more hours working for yourself versus working for someone else.
How To Increase Your Income as a Personal Trainer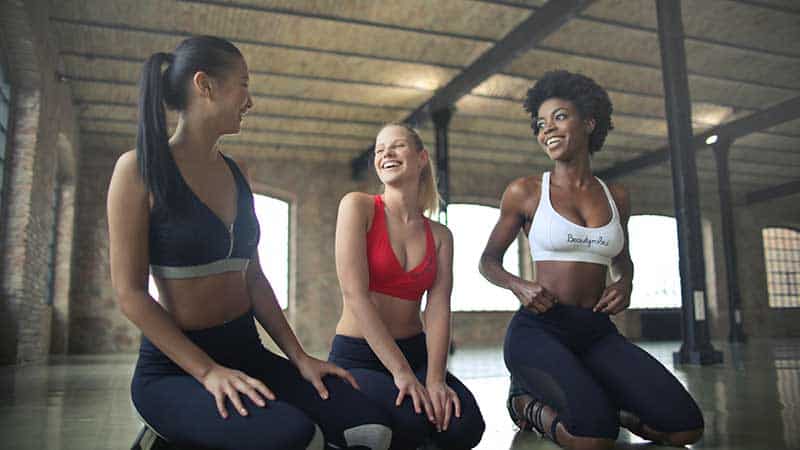 There are several ways in which you can increase your personal training income. Thanks to social media, many personal trainers are able to keep clients coming in on a monthly basis.
Build Your Personal Training Clientele
The first step is to create social media profiles on Facebook and Instagram. Create a Facebook page for your business and an Instagram business account as well.
Post photos and information about your daily routine, the food that you eat, how you train, and helpful workout and nutrition tips.
Most people are interested in health & fitness but have no idea how to implement it into their own lives on a daily basis. SyattFitness is a great example of the type of content to post on Instagram.
As you post consistently, you will find that you are gaining a following and some of those followers will want personal help from you. If they are local, you've obtained a new client.
Don't let those that need your help in other locations deter you from helping. You can still earn income from clients all over the globe with the help of the internet.
Become a Virtual Personal Trainer
You can easily create online personal training packages to help people all across the world.
Part of your digital packages can include personalized training videos, one-on-one Skype sessions, and personal communication via email.
It is not difficult to do and you can literally have hundreds of clients, most of which are in other parts of the world.
Create a Digital Course
Many people in all types of industries have boosted their income or have managed to create full-time incomes from training courses they have developed.
You can put together a training course that helps people to lose weight and get fit. In can include videos of your training or training someone else.
You can create eBooks (PDF guides) that outline how to eat properly for good health and to maintain a healthy weight.
Once you have put this course together, you can sell it over and over again. You can host your course on a platform such as Teachable.com.
Focus On a Fitness Sub-Niche
Having knowledge about general health & fitness is great. However, if you want to increase your income, it helps if you can focus on a specific sub-niche.
For example, I know of a fitness professional that was a super skinny guy. His goal was to pack on muscle and he did.
He went on to create a brand for himself and help other skinny guys learn how to add on muscle mass. It is his passion and it comes through in his work.
Now he works for himself and lives off of the earnings from multiple streams of income such as his online courses, YouTube channel, and other fitness products he has created.
This fitness professional I'm referring to is Alain Gonzalez. His success didn't happen overnight. He had a goal for himself and a desire to help others and his hard work paid off.
Ask yourself if there is a specific group of people that you want to help. How about helping people over the age of 40 get into shape? Or focus on women that want to lose weight after giving birth.
You could even focus solely on nutrition. There are people making money by teaching people how to meal prep. People will pay to learn how the experts do what they do.
Another option is to combine life coaching with health & wellness coaching. Are you good at inspiring others? Do people always ask for your advice?
You can turn that into a business! Find a sub-niche that you like, create a mission statement, and begin branding yourself on social media.
Can You Make Money as a Personal Trainer – My Closing Thoughts
Making money as a personal trainer can go far beyond working in a commercial gym. You can create a career that is well suited to your lifestyle.
Today, fitness trainers have the opportunity to create a full-time business for themselves by branding themselves on social media.
Thanks to social media and YouTube, a personal trainer can create multiple income streams by creating content in the form of videos and text.
Another online income stream that all personal trainers should take advantage of is blogging.
A blog is a semi-passive income stream that can generate online income via affiliate marketing. It is how I create a consistent income online.
After a job layoff, I pursued my dream of becoming an affiliate marketer by creating a niche blog and promoting affiliate products.
I accomplished that dream with the help of an affiliate marketing training course that I am still a part of today.