Who doesn't know who Tony Robbins is? He is a legend in the personal development and life coaching space. As an affiliate marketer, you can promote his products and earn commissions. In this Tony Robbins affiliate review, I will explain how it all works.
Tony Robbins' affiliate program offers 15% commissions on any purchase with a 45-day cookie length. They also have a dedicated affiliate management team managed by AffiliateManager.com.
The Tony Robbins website has a large selection of products and coaching services. I will highlight them below as well as go into more detail about the affiliate program.
I will also recommend my number one method for earning consistent affiliate commissions.
How I Make $1,000 Commissions Using a Simple 2-Page Website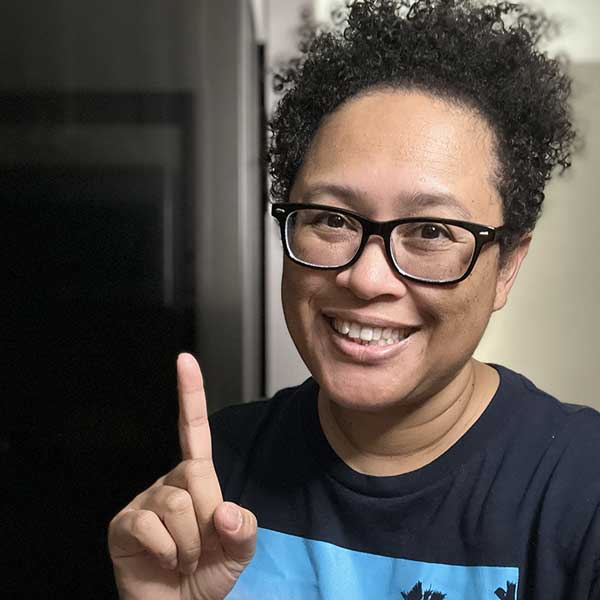 Hi! My name is Eartha and I'm the author of this website. I have been doing affiliate marketing for quite some time now.
One of my favorite ways to do affiliate marketing is to do high-ticket affiliate marketing. High-ticket affiliate products enable you to earn more commissions (in most cases much faster than other strategies.)
Learn how a simple 2-page website helps me make high-ticket affiliate commissions on autopilot.
The Tony Robbins' Product Line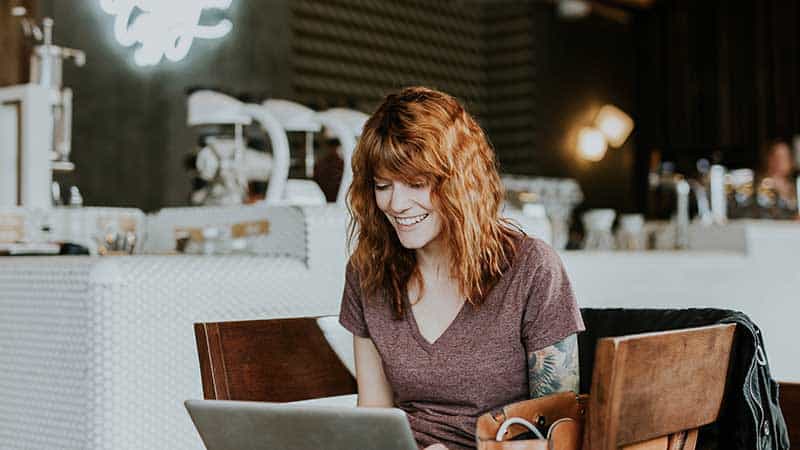 There are many personal development affiliate programs to choose from but Tony Robbins is a brand that almost everyone is familiar with.
Tony is widely known for his books and live seminars. If you are fortunate enough to afford it, you can also get one-on-one coaching.
Fortunately, we can all benefit from Tony's personal development knowledge through his products.
There is a wide variety of products on the TonyRobbins.com website. They include:
Training systems
Supplements
Experiences
Coaching
The Training Systems
These training systems are great for promoting and serve as a good entryway into Tony's other products and services. That could mean customers adding more to their cart which means a larger sale.
Ultimate Edge – helps with overcoming obstacles to achieve success.
Personal Power – create unstoppable confidence.
Mastering Influence – techniques, strategies, and secrets of the world's top salespeople and leaders with Tony's Mastering Influence.
The Body You Deserve – eliminate the urge to overeat and make healthier choices.
The Time of Your Life – eliminate your to-do list.
Ultimate Relationship Program – create lasting, passionate love.
Creating Lasting Change – strategies Tony uses himself to inspire transformations.
The Supplements
When I think of Tony Robbins, nutritional supplements do not come to mind. However, there are several supplement products in the store that you can promote.
The 3-Core Power Pack
Bioenergy Greens
Vital Energy
Immunoboost-C
Energy Now
Neuroboost B12
Pure Body Cleanse
Ultimate Weight Loss
Total Health Package
Ultimate Weight Loss Package
Experiences
The affiliate program states that you can earn 15% commissions on any purchase. Therefore, promoting any of Tony Robbins' live experiences means big earnings for you.
Depending on the event, ticket prices are in the tens of thousands of dollars. At a 15% commission rate, you can earn over $1,000 for one sale.
Coaching
There are three types of coaching packages that are offered. Results Coaching, Business Results Training, and Business Coaching. Customers have to call for details but I'm sure these packages are high-ticket as well.
Tony Robbins Affiliate Review
Between the brand and the product offerings, this is a great affiliate program thus far for the personal development niche.
The affiliate commission is 15% with a 45-day cookie length. That means you can earn 15% on any sale within 45 days from that same customer.
There is a dedicated affiliate management team that is managed by AffiliateManager.com.
You can sign up to be an affiliate in two ways. If you run a coupon or discount website, they recommend applying through CJ Affiliate.
If you run a content website (a blogger), you can apply through Avantlink.
Click here to learn more about applying.
Is Tony Robbins Worth Promoting?
I think this goes without saying. Tony Robbins is known worldwide and has helped so many people including celebrities live their best lives.
His live events have huge turnouts and he isn't stopping any time soon. Besides that, his company does a lot of retargeting ads.
If anyone visits Tony's website, they will be shown ads on other websites they visit such as YouTube, Facebook, and even apps like Instagram.
That means any referrals that you've made through your affiliate links may go back and buy from Tony's website after viewing a retargeting ad.
If that referral falls within the 45-day cookie length and hasn't clicked on someone else's affiliate link, you earn the commission if they buy anything.
My Number One Method for Promoting Tony Robbins' Products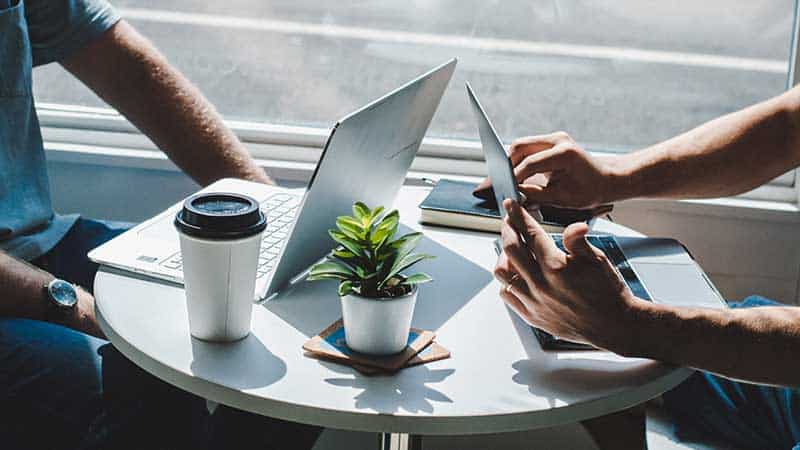 I got my start in affiliate marketing by creating a niche website. It is still how I run my online business today.
A niche website is simply a website that focuses on one product. In this case, you can create a niche website that relates to personal development.
Think about Tony Robbins' target audience. They may be people that are seeking ways to level-up their lives.
Whether it is personal or business, people everywhere are seeking out life coaching. Who better to recommend than Tony Robbins?
How to Start and Manage a Niche Website
A niche website is powered by content. Essentially, you are running a blog. I recommend using a self-hosted WordPress website.
That requires registering your own domain name, obtaining web hosting, and having WordPress installed on your account.
All three are available with most commercial web hosting providers. I have been recommending WPX Hosting as they continue to receive stellar user reviews and they are one of the fastest web hosting companies around.
Once your website is up, maintenance is easy. Your primary job will be to create new content (blog posts) on a regular basis.
I write 1 to 2 new blog posts per week. In most cases, I surpass that number but that is my bare minimum.
Your content is what gets indexed and ranked by search engines like Google. The search engine's goal is to return the most relevant and helpful content to its users.
I don't create a piece of content without performing some keyword research and understanding what it is my target audience is in search of.
How to Create Helpful Content
Creating helpful content for your niche audience begins with keyword research. You don't need any fancy tools for this. You can begin your search using Google's autocomplete.
Here are some keyword phrases that returned after typing in "tony robbins coaching":
how much is tony robbins business coaching
how much is tony robbins coaching training
personal development coaching tony robbins
strategic coaching tony robbins
tony robbins business coaching
tony robbins certified coach training
tony robbins results coaching
These are actual keyword phrases that people are searching for. They are also longtail keyword phrases.
Meaning, they are far less competition than simply targeting the keyword "tony robbins".
I had to learn a lot about content creation, SEO, and marketing. That is why when I got started I sought out an affiliate marketing training course.
I found this course and it has helped me tremendously in terms of my progress. I use this training to help others one-on-one with their own niche websites.
My Closing Thoughts On Becoming a Tony Robbins Affiliate
I hope my Tony Robbins affiliate review has helped you in deciding whether it is worth it to apply to the affiliate program.
The Tony Robbins brand is well-known and has longevity. It isn't a company that will fizzle away. At 15% commissions on any sale made, you can earn a lot of money as an affiliate.
Affiliate marketing is one of the best ways to generate consistent affiliate commissions. It is how I got started and what I continue to do today.
I managed to go from zero to earning consistent affiliate commissions by following a step-by-step training program.
RECOMMENDED: How I make $1K – $2K commissions online