If you are interested in affiliate marketing, then you are likely familiar with John Crestani. If not, no worry. In this Super Affiliate System affiliate review, I'm going to cover details about John as well as his top-selling Clickbank product.
The Super Affiliate System is a 12-week affiliate marketing training system created by John Crestani. The system teaches people how to create engaging ads that lead to presell landing pages that promote affiliate product offers.
Product Details:
URL: https://start.imjetset.com
Price: $997
Commission: 50%
Tired of online scams? Learn how I went from zero to earning consistent affiliate commissions. Click here to learn how I did it.
Super Affiliate System Affiliate Review
A Bit About John Crestani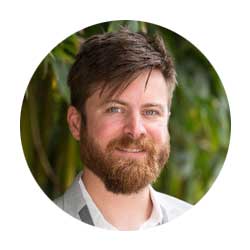 Before I dive into the product details and affiliate program, it may help to know a bit more about the product creator, John Crestani.
John's background story is quite interesting. You can read all about it in this Forbes article. In short, John was traveling around Thailand after dropping out of college.
While doing so, he happened upon a copy of The 4-Hour Workweek by Tim Ferriss. He liked the idea of creating a passive income business.
Success didn't happen right away. After some minor success online (selling on eBay and selling a PDF full of college test answers), John eventually worked for a marketing firm in Los Angeles.
It was at this firm that he taught himself pay-per-click advertising. He became so good, in fact, that he was a rising star in the company.
It was when he asked for a raise and his boss said no that he lost interest in his work and was eventually fired.
He then discovered promoting products for other companies (affiliate marketing) and used his skills in online advertising to generate significant income.
His business success also includes his capturing his million-dollar ad campaigns by screen recording every detail.
He is then able to pass along those step-by-step details to his team so that they can replicate the process.
Thus, that is likely the type of knowledge a student of his Super Affiliate System will gain as well.
A Bit About the Super Affiliate System
You may have read or will read various opinions about the actual training system itself.
Whether or not it is worth the price, I do not know. I don't feel that it falls under the internet marketing scams category.
What the training system focuses on is teaching students how to effectively use paid advertising and create engaging ads (John's specialty) that lead to presell pages that promote an affiliate offer.
Included with this training are free ad credits, free click-and-clone ClickFunnels presell page templates and access to high-ticket affiliate offers.
How the Affiliate Program Works
The affiliate program is managed by Clickbank. Therefore, if you do not already have a Clickbank account, you will need to create one.
The Super Affiliate System is a high-ticket offer. Potential customers sign up to watch a webinar which will eventually let them know the price which is $997.
As an affiliate, you get a 50% commission on every sale which means about $498 per sale.
Another benefit of promoting this product is that John runs a lot of video ads on YouTube. He is very recognizable so your target audience will likely be familiar with him.
Payments will be paid out by Clickbank via check or direct deposit. Be prepared for some refunds as that is the nature of high-ticket sales as well.
Is The Super Affiliate System Worth Promoting?
As an affiliate, it seems worth promoting as it is a high-ticket offer. If you want to get the most out of promoting it, it really helps to own the system yourself.
It is difficult to recommend any affiliate offer without having some personal experience with what you are promoting.
That being said, if you like what is offered in the course then this is a product worth promoting.
The one thing to keep in mind is your target audience. This course focuses solely on learning how to use paid advertising to promote affiliate offers.
Therefore, it doesn't make sense to promote it to an audience that wants to learn free traffic strategies like SEO.
Promoting Super Affiliate System Using Free Traffic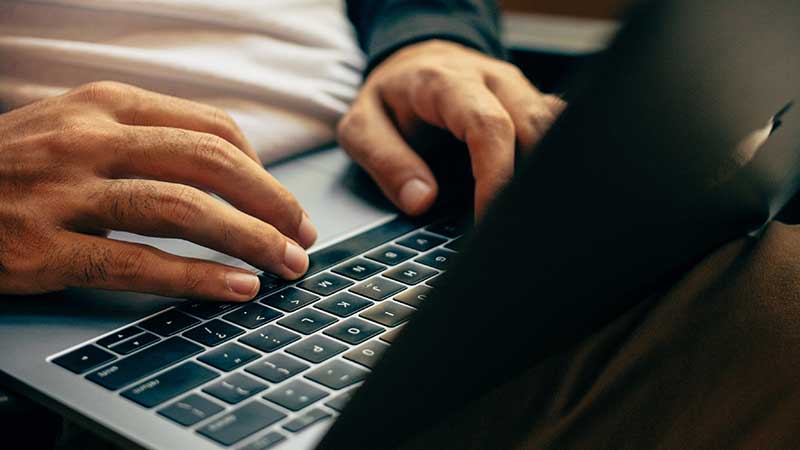 Although the basis of the Super Affiliate System is using paid advertising to promote affiliate offers, it doesn't mean that you cannot promote it using free traffic.
I got my start in affiliate marketing by creating a niche website. It is still what I do today to earn a consistent income online.
Learning how to generate free traffic is as important as learning paid advertising strategies. As an affiliate marketer, it benefits you to know as much as you can about all traffic strategies.
Niche websites work extremely well for promoting affiliate products. If you type in "Super Affiliate System Review" into Google, you'll get niche blogs in the search results.
These affiliate marketers understand the power of content creation. They're using content to rank in the search results for what their target audience is looking for.
There are things you should learn if you want to create a niche website. It won't cost you $997 to do so. Far less than that. I started learning for free and it helped me to progress much faster than if I had learned on my own.
My Closing Thoughts On Becoming a Super Affiliate System Affiliate
As far as affiliate courses go, this one is in high demand. If you can afford to invest in the product yourself, all the better.
It will enable you to be authentic when recommending it to others. The other benefit when promoting this course is John Crestani himself.
As of this writing, he is still running ads on YouTube. I know because they pop up all the time when I'm watching YouTube videos.
From the research I've done myself, the Super Affiliate System is in its third update. That means that the program is kept up to date so users will always have relevant information.
Is This an Evergreen Product?
The topic is for sure evergreen as paid advertising will always be around. The question of whether this particular product will always be around is another question.
Products on the Clickbank platform come and go all of the time. I don't doubt that the Super Affiliate System will be on the platform for quite a while.
However, if you're like me and prefer to promote products that have longevity, I can't be certain that this product would.
In Closing
Niche websites are what I use to earn a consistent income online through affiliate marketing.
It is one of the best ways to earn affiliate commissions. I make commissions while I am sleeping, out grocery shopping, or relaxing with my loved ones.
Beginners may find it a bit challenging to get started. I did as well so I followed a step-by-step training program.
That training program made all of the difference for me and I use it today to help others one-on-one with creating and growing their own niche websites.