Ever since I first discovered affiliate marketing, Clickbank has always been one of the affiliate networks many beginners want to make their first commission with.
It is likely due to other successful affiliate marketers showing their affiliate earnings on Clickbank. Of course, beginners want to replicate that success.
Besides that, Clickbank is easy to join and most of the products on the platform don't have any requirements for promoting them.
Now Clickbank has created its own education platform called Spark. Like you, I became curious about it, and like you, I like to do research before investing money into a product.
I've been researching in this industry long enough to recognize when a product is legit or on the scammy side.
Let me briefly introduce myself. Hi! I'm Eartha and I'm a full-time affiliate marketer and the author of this blog.
I enjoy researching new affiliate products and training courses and sharing what I find. Not only does it help me decide whether a product is worth buying but I hope it helps others as well.
Let's dive into Spark!
Product Name: Spark by Clickbank
Product Creator: Part of the Clickbank platform
Product Price: $47 per month
How I Make $1,000 Commissions Using a Simple 2-Step Process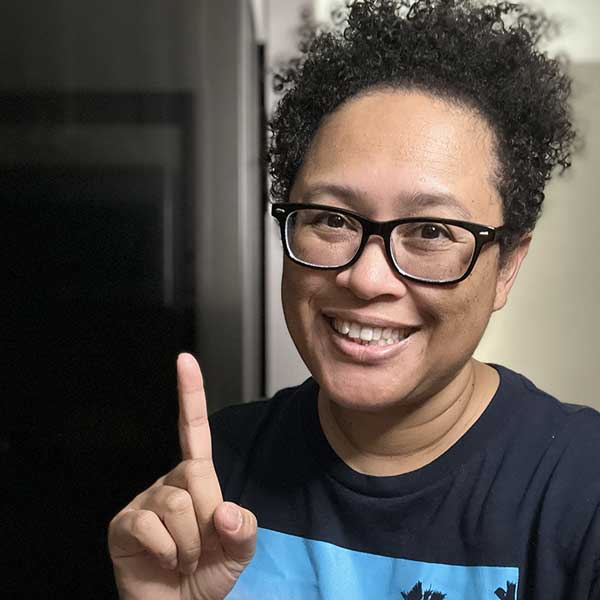 Hi! I'm Eartha, the author of this blog and an affiliate marketer. I seek out various affiliate programs and courses to share here on the blog.
I also share ways to boost affiliate income and one of the ways I've been able to increase my affiliate income is by promoting high-ticket affiliate offers.
Making higher commissions is one of the best ways to scale up your affiliate income.
Click below to learn how I am able to make $1,000 commissions using a proven system.
What is Spark by Clickbank?
Spark by Clickbank is Clickbank's own education platform. It consists of several video training courses, 70 lessons, tools, and a community of other affiliates.
The purpose of the training is to teach anyone how to make their first sale on Clickbank.
I do think that Spark is a rebranding Clickbank University. You may or may not remember it.
Clickbank University was a training platform that taught how to make money as a Clickbank affiliate or as a vendor selling your own product.
From the looks of Spark, it seems the primary focus is on making money as a Clickbank affiliate.
When browsing the homepage, you can see some of the courses that are on the platform such as the Spark Certification course (the flagship course), 7-Day Challenge, and the $100/Day Formula.
These courses can be purchased without joining Spark. For example, the 7-Day Challenge is priced at $7 on its own and the $100/Day Formula is $497.
However, if you buy the Spark membership, both of those courses are included. The $100/Day Formula was recently added to the membership:

That definitely makes it worth the price of membership if that is training that you want to get. It is taught by top-tier Clickbank affiliate, Robby Blanchard.
Robby has his own product on Clickbank called Commission Hero. Again, when you see top affiliates displaying their Clickbank earnings, it is enticing to want to promote the products on the network.
What is Clickbank?
Clickbank is an affiliate marketing network that has been around since 1998. Initially, it only sold digital products but has since added physical products that sell extremely well.
You can find tons of products within its Marketplace section ranging from the MMO (make money online) niche to self-help and more.
Some of the top-selling products fall under the MMO and weight loss niche. Many of the physical products sold on the platform address health concerns like weight loss, detoxing, diabetes, and more.
You can either be an affiliate of Clickbank or a vendor. Many beginner affiliate marketers gravitate towards this network because of the wide range of products.
A majority of products do not have any requirements to promote them. You can grab your affiliate links easily for these products.
However, there are some products on the platform that only want to work with more experienced affiliates and require approval before providing you with an affiliate link.
I have made affiliate commissions with Clickbank over the years. They don't have the best quality products but there are some worth promoting.
What I like about Clickbank is that they pay on time every time. You can choose to have your commissions sent weekly or every two weeks.
They can send commissions via direct deposit or by check.
Be Aware of Refunds!
I once made a high-ticket commission on Clickbank only to find out that the customer refunded it after the commission was paid out to me.
That put my account into a negative balance so any commissions that I earned were paid back to Clickbank until the balance was paid.
Since I don't really promote products on the platform all that much, it took a while for the balance to hit zero.
Also, even if you see other super affiliates displaying their weekly earnings, remember that they are not disclosing the refunds they may have as well.
What Does Spark by Clickbank Cost?
The price of membership is actually quite reasonable. It is priced at $47 per month. After watching the introduction video, I was offered a 50% discount for the first month.
That is likely still available. There is also a 30-day money-back guarantee. You could test drive the platform for a month and cancel before the 30-days.
What is Included with the Membership?
When you become a member of Spark, you gain access to the following:
Private community
Weekly group coaching
Monthly "What's working now?" interviews
New course monthly
Course archives
Discount VIP access to events
$100 Per Day training by Robby Blanchard
What is Campfire?
As far as the private community goes, it is referred to as Campfire. Campfire is a live session held twice a week by super affiliate Perry Belcher.
If you are not familiar with who Perry Belcher is, he has been a super affiliate for eight years selling over $500 million dollars online (a bulk of it on Clickbank.)
Every Tuesday, Perry shares his 20+ years of online experience as well as brings on top experts to share strategies, hacks, tactics, and more.
On Thursdays, Perry hosts a live Q&A which is a deal considering his background and expertise.
You can actually pay for this weekly live training separately for only $7 per month. It is included with the Spark membership.
Who is Spark For?
I think this training is excellent for beginner affiliate marketers or those who have dabbled in affiliate marketing with very little success.
What I have noticed about the training offered is that they focus a lot on running paid ads.
That only makes me wary for beginner affiliates because most beginners do not have a budget for running paid ads.
I know this because when I got started in affiliate marketing, I was in that exact position. I was recently laid off from a web designer job and didn't have any extra income to spend on ads.
That is why I took the route of using SEO (search engine optimization) by starting a niche website.
If there is no SEO component in the training, that can leave out a lot of people that want to do affiliate marketing using free traffic strategies.
There are many successful Clickbank affiliates that have made commissions using free traffic sources like blogging, YouTube, etc.
What About The Course Instructors?
So far, I've only come across two course instructors for the main training. Kacey Duncan is Spark's head instructor and Ben Harris is another instructor.
There wasn't much that I could find about either instructor. Kacey's LinkedIn profile states that she is a Business Service Specialist at Clickbank.
All that I could find on Ben was his Instagram account which says he formerly worked at Clickfunnels.
I was hoping to find some background in terms of their own affiliate marketing experience.
Does Spark by Clickbank Offer a Refund?
Yes, Spark does have a 30-day refund policy. What that means is that you could test drive the entire platform for 30-days and if it doesn't offer what you need, you can cancel and get your money back.
What's even better is that when you initially sign up, there is a 50% discount offered so you can test out the month for only $23.50.
You can pay with a credit card or with PayPal. Do remember that the membership renews at $47 per month if you decide not to cancel.
Clickbank is excellent in terms of customer service. I've bought products in the past that I wasn't satisfied with and requested refunds.
They handle them quickly without any questions. I think they do a good job in terms of catering to the customer.
Is it a Legit Training Course or a Scam?
Spark by Clickbank is absolutely legit. They do provide a lot of content for the monthly membership.
What you'll need to determine is:
Do you want to focus primarily on promoting Clickbank products?
Are you ok with spending money on paid ads?
There is possibly a lack of SEO training (are you ok with that?)
Also, check some of the other in-depth reviews out there. It always helps to get varying opinions.
Another thing I like to do is reach out to the company and ask a question. See how quickly they respond.
That is another determining factor in helping you decide if a product or service is on the up and up.
A Warning About Some Clickbank Products
As I mentioned earlier, Clickbank is known for having low-quality products on its platform. You may want to avoid promoting these as they may only result in high refund rates.
The good news is that Clickbank does have a way of letting you determine the winners from the losers by ranking products by their rank or by their gravity.
Another way to find winning products is by checking out Clickbank's YouTube channel. They often cover the trending and top-selling products on the platform.
Final Thoughts On Spark by Clickbank
Overall, I think that Spark is worth the investment. Keep in mind that it is Clickbank's way of helping you sell more products on its platform.
After all, if you make money, they make money. Worse case, you can test out the platform for a month and cancel before the refund policy ends.
It's a risk-free way of checking out the courses and even testing some of the strategies taught. If you find it works for you, stay with it and continue learning.
You can cancel anytime anyway. I'm all for continuing education, especially in this industry. Things change but a lot of the fundamentals do stay the same.
Also, remember that there are many ways to do affiliate marketing besides landing pages and paid ads.
I follow super affiliates that use all free traffic sources. In fact, I think beginners should learn how to generate free traffic first.
Once you understand this, you can promote any affiliate product that you want!
An Alternative Training Course That Worked for Me
When I made the decision to pursue affiliate marketing, the entire web department at my previous job had been laid off (including myself.)
I was stressed and worried, but I made the decision not to be in that situation again which is why I chose to do affiliate marketing.
There was no way I could pay for ads and I wouldn't know how to run them anyway. That is why I decided to start a niche website.
I knew that there were bloggers earning full-time incomes from their websites. Amazing!
However, I didn't know how to go about it and I didn't want to waste even more time trying to learn it by myself.
I searched for a legitimate training course and found this one. Following the training and taking action on what I learned made all of the difference for me.
The online business model I follow consists of:
Choosing a niche you like
Creating a website (WordPress will do)
Attracting visitors (using your content)
Making affiliate commissions
I get to create websites based on my own interest and promote affiliate products that I like. I absolutely love this business model!
Here is a screen capture of an affiliate commission I made from one affiliate program that I'm a part of: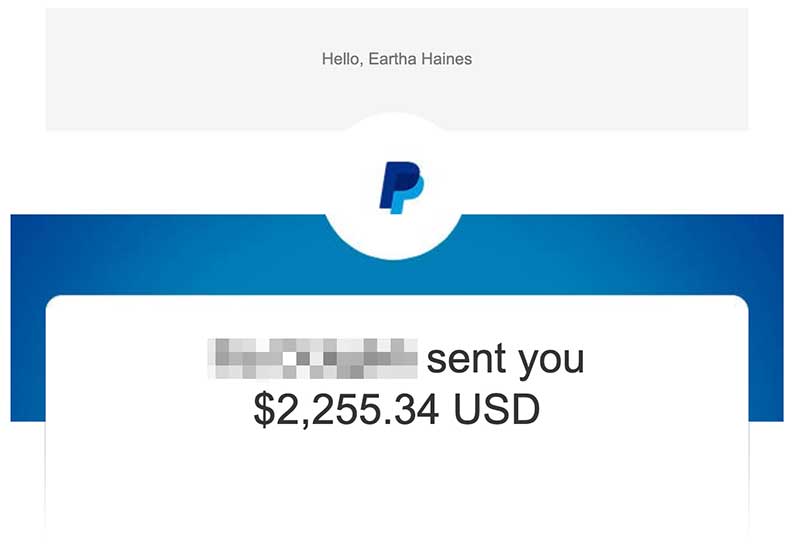 The training worked for me and so many others. I know it can work for you too if you put in the effort and take action.
You can access this training today. Ready to start? Click on the button below:
I hope this overview of Spark by Clickbank has provided you with some helpful information. I wish you all the best in your online journey.
Keep taking action!
Eartha 🙂