SiteGround is a great web hosting company with excellent customer support. They have a really good affiliate program too. I have made occasional commissions with them. In this SiteGround affiliate review, I will cover what it is about and recommend a method to earn commissions.
They are one of the best web hosting companies I have ever used. Their customer support is some of the best I've come across with any web host.
The only downside (in my opinion) is that your renewal fee more than doubles compared to the new customer sale price.
Also, they do not have a monthly option to pay. Besides that, I never had an issue with downtime or website speed.
SiteGround Affiliate Program Details
Commission: 1-5 sales/mo $50/sale, 6-10 sales/mo $75/sale, 11-20 sales/mo $100/sale, 21+ sales/mo Custom Commissions
Cookie Length: 60 days
Tired of not making affiliate sales? Learn how I went from zero to making consistent affiliate commissions. Click here to learn how I did it.
How the SiteGround Affiliate Program Works
The SiteGround affiliate program is one of the better web hosting affiliate programs I've come across. Most web hosting affiliate programs offer one set commission no matter how many sales you make.
SiteGround increases their commissions as you produce more sales. Here is their commission structure:
1-5 sales/month = $50 per sale
6-20 sales/month = $75 per sale
11-20 sales/month = $100 per sale
21+ sales/month = custom commissions
Commission Payments
Another nice thing about SiteGround's affiliate program is that they pay out on a weekly basis without minimum payment thresholds.
They do have a 30-day withhold period to cover any refunds. Payments are sent via PayPal.
Tools for Affiliates
SiteGround also offers plenty of tools and features for its affiliates. These include:
Banners and screenshot images
In-house tracking system
One month complimentary free hosting
Affiliate managers
Campaign tools
Custom landing page for actively referring affiliates
Why SiteGround is Worth Promoting
SiteGround is one of three hosting companies recommended by WordPress. They have a stellar reputation and excellent customer support.
I've recommended many web host providers in the past and I've had the most conversions with SiteGround.
Their affiliate program has great commissions, weekly payouts, and no minimum threshold. If you target the right audience, you may have great conversions when pointing out all of the benefits of using their service.
How to Best Promote SiteGround as an Affiliate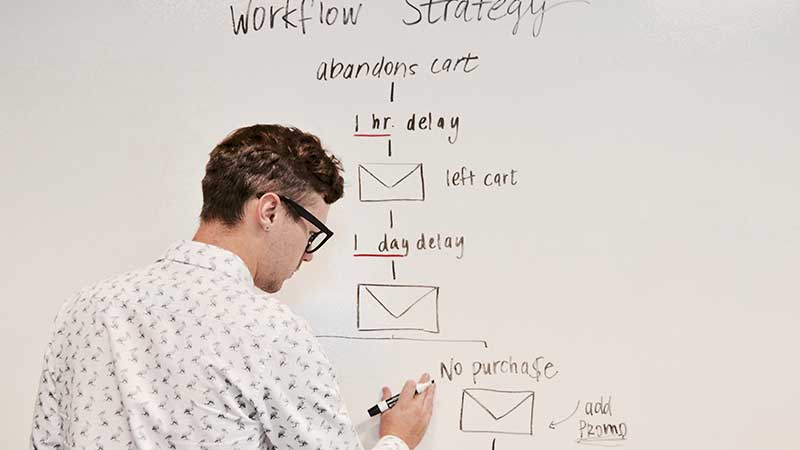 The fact of the matter is that web hosting is a super competitive niche. Don't let that deter you from getting your share of affiliate commissions.
Competitive niches prove that there is money to be made. The great thing about web hosting is that almost everyone needs it at some point.
Whether someone is wanting to start something simple as a blog or wants to run an eCommerce business, web hosting is required.
Some of the ways in which you can promote SiteGround include:
Creating a website on how to create a website (or blog)
Web hosting review website
Run paid ads to a landing page
Email marketing
YouTube video reviews and tutorials
For many beginner affiliates, some of the methods listed above may not be the easiest way to get started. That is why I recommend creating a niche website.
Generate Commissions with a Niche Website
It wasn't until I created a niche website that I was able to start making consistent affiliate commissions.
There were many reasons why I took this route versus other alternatives. I'll list them below:
Low-cost to start (one of the lowest-cost online businesses you can start)
Low barrier to entry (no prior marketing experience needed)
Easy to learn
Convenient and easy to maintain
You can repeat the process with other niche websites
Unlimited earning potential
The bulk of the work needed to run a niche website is creating content (blog posts) on a regular basis. The sales I've made with SiteGround were due to a couple of posts I wrote about my experience with using the service.
Choosing a Niche for Promoting SiteGround
The great thing about web hosting is that almost everyone at some point will want or need a website. There are tons of niches that you can create a website around in which you can promote SiteGround.
A majority of the time, people that need a website are wanting to start a blog, create an online business, display a work portfolio, or more.
Sometimes people are even looking to switch web hosts or they are seeking a good web host to support specific software.
I've switched web hosting providers many times for various reasons. You can generate some ideas by using Google's autocomplete: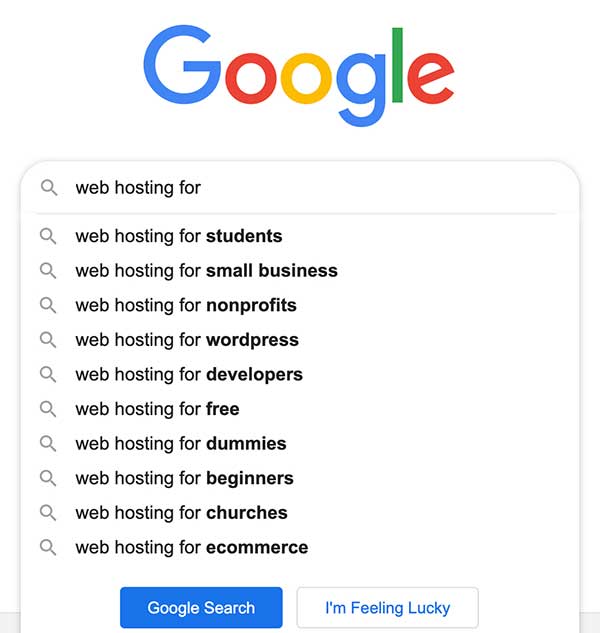 You can see from this quick search that people are seeking web hosting for WordPress, nonprofits, small businesses, developers, churches, eCommerce, and more.
Starting Your Own Niche Website
You likely already know a bit about web hosting since you are seeking out an affiliate program for one.
That being said, all that you need to get started is your niche and a self-hosted WordPress website.
The key to a niche website is to create helpful content for your niche audience on a regular basis.
When it comes to a niche website, content truly is king. The content that you create will eventually be indexed by the search engines and ranked in the search engine results.
That is exactly how I run my business. I create helpful content for my niche on a regular basis.
There is a bit more to learn than simply creating content. That is why I sought out an affiliate marketing training program like this one. It helped me to progress faster than if I tried to learn it all on my own.
My Closing Thoughts On My SiteGround Affiliate Review
SiteGround is a reputable hosting company and has an awesome affiliate program. It is definitely worth promoting as an affiliate.
I recommend creating a niche website to promote SiteGround. It will take time to start receiving web traffic but it is well worth it in the long run.
Niche websites are what I use to earn a consistent income online through affiliate marketing.
It is one of the best ways to earn affiliate commissions. I make commissions while I am sleeping, out grocery shopping, or relaxing with my loved ones.
Beginners may find it a bit challenging to get started. I did as well so I followed a step-by-step training program.
That training program made all of the difference for me and I use it today to help others one-on-one with creating and growing their own niche websites.