Bodybuilding.com is a highly popular fitness website in the bodybuilding niche. They receive over 1.1 million visitors per day. I wanted to do this Bodybuilding.com affiliate review to cover what the website offers and how affiliates can earn commissions from their products.
If you have a genuine interest in bodybuilding, you should have no problem understanding your niche audience and what they are searching for.
Bodybuilding.com has a large product line as well as online training programs. There is plenty to offer to your audience from a well-known brand that has been around for years.
Bodybuilding.com Affiliate Program Overview:
Ways to Earn – Store Affiliate or All Access Affiliate
Commissions – 3% online sales, $9 All Access subscription
Cookie Length – Store Affiliate (7 days), All Access Affiliate (1 day)
New affiliates with fitness-and nutrition-related content websites earn an 8% commission rate on orders completed by customers that are new to Bodybuilding.com, and a 3% commission rate on orders completed by customers that have shopped with Bodybuilding.com before. [Source: Bodybuilding.com Affiliate FAQ]
Tired of not making sales? Learn how I went from zero to consistent affiliate commissions every month. Click here to learn how I did it.
The Bodybuilding.com Products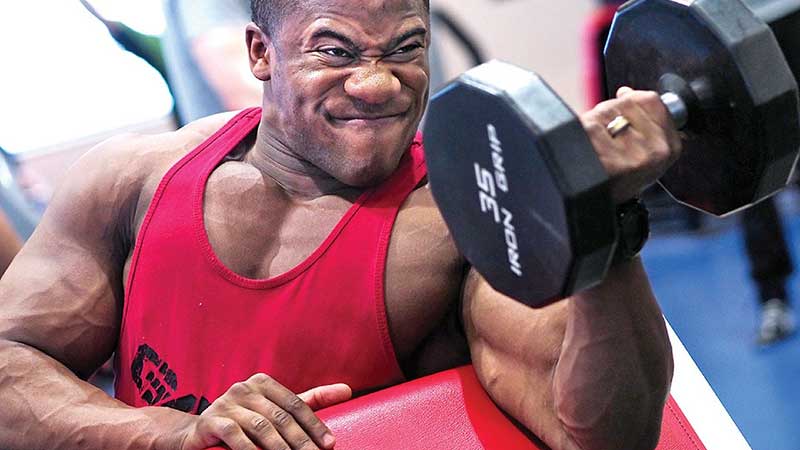 When you become an affiliate of Bodybuilding.com, you will have two ways in which you can promote products. The first of which is their online sports nutrition store.
Their online store carries a wide range of nutrition products to include items such as protein powders, workout recovery powders, weight management products, vitamins, clothing & accessories.
The second option as an affiliate is to promote the All Access subscription. All Access is a membership that offers:
50+ expert-designed fitness plans
store discounts (yearly subscribers also get free shipping)
supplement guides
nutrition plans & recipes
expert training advice
mobile app
Bodybuilding.com Affiliate Commissions
If you promote products in the online store, you will receive 3% commissions on sales. Cookie length for online store referrals lasts for 7 days.
All Access commissions are $9 per paid subscription and cookie length is 1 day. It does state in their affiliate FAQ page that new affiliates with fitness-and nutrition-related content websites earn an 8% commission rate on orders completed by customers that are new to Bodybuilding.com.
Commission Payouts
Transactions for each month are locked after 30 days. Commissions are paid out 15 days after that. The minimum payout is $50. If you have not met the minimum, it will be carried over to the following month.
Why Bodybuilding.com is Worth Promoting
Bodybuilding.com is the most visited fitness website in the world. They receive 35 million unique visitors per month. They are the number one online sports nutrition retailer and post new content on a daily basis.
They also have over 9 million Bodyspace members. Bodyspace is the largest online fitness community in the world.
When people are seeking out information about bodybuilding, health, nutrition, weight loss, and wanting to transform their body, Bodybuilding.com is one of the most popular health & fitness resources.
The Best Way to Make Commissions with Bodybuilding.com
There will be an approval process after you've applied to become an affiliate. While you don't necessarily need a website to be approved, it can definitely help.
If you do not have a health & fitness related website, you may still be approved as an affiliate if you have a strong social media presence or are good at email marketing.
You may not have a social media presence in the health & fitness niche so creating a website may be your best option.
I got my start in affiliate marketing by creating niche websites. I followed a training course that made all of the difference and helped me to achieve what I have today.
How a Niche Site Can Help You Generate Sales
The role of an affiliate marketer is to help generate leads for other company's. One of the best ways to do that and increase conversions (sales) is to establish trust with your niche audience.
That trust will result in more conversions when you recommend the different affiliate products that you want to promote.
The content from your niche website can do just that. No, this is not a fast process. You will have to put in the work of creating content and being patient in the process.
However, the payoff is well worth it if you are willing to do what is needed to create and maintain a niche website.
Niche Websites are Fun to Maintain
This is especially true if you genuinely have a passion for health & fitness, particularly bodybuilding. However, so long as you are passionate about being fit, creating content for your website will be easier to do. In fact, it is a lot of fun to maintain a niche website. Check out Nerd Fitness as an example.
It is Low-Cost to Start
Starting a niche website is one of the most inexpensive online businesses you can start. All that you need is a domain name, web hosting, and WordPress. You can get all three from a web hosting company like WPX Hosting. You can have your own self-hosted WordPress website for under $25.
Your Content Generates Free Web Traffic
The great thing about niche websites (blogs) is that you don't have to buy traffic in order to get people to click on your affiliate links. Your content will eventually rank in the search engine results. Targeted visitors will begin to click over to your website. Once you have traffic, you can make sales!
You Don't Need to Be an Expert
No prior experience is required to be successful with a niche website. You don't need to be a great writer, nor do you need to be an expert in your niche. If you can do a bit of research on health & fitness topics, you can write helpful content for your niche audience.
Making Money with Niche Websites is Easy to Learn
Yes, there are some helpful things to learn in order to run a successful niche website. I had to learn quite a bit myself but it was easy to learn, especially when I found a legitimate affiliate marketing program to follow.
Tips for Becoming a Bodybuilding.com Affiliate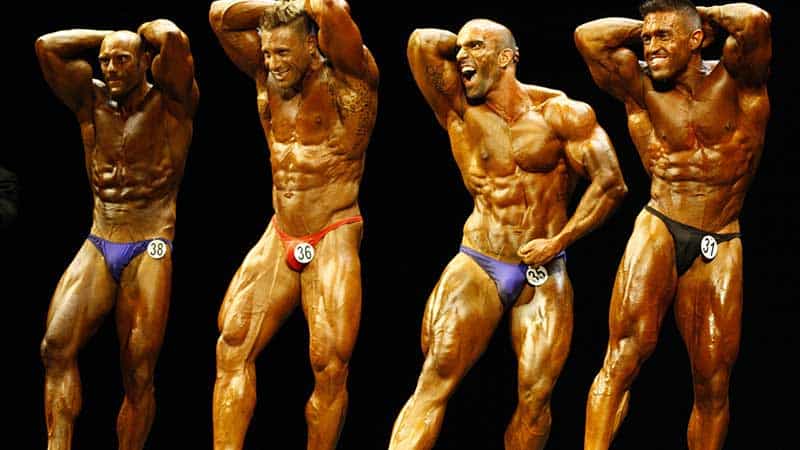 Create Your Niche Website Before You Apply
In order to have your best chance of being approved as a Bodybuilding.com affiliate, I recommend establishing a niche blog and posting at least 5 to 10 posts on your website.
Do this before you apply for their affiliate program. Having several posts on your niche website will help improve your credibility and show that you are serious about helping your niche audience.
Write New Blog Posts Often
The Bodybuilding.com website has over 17,000 articles. You don't need to write nearly that many. The point is that they are constantly creating new content to attract more visitors.
I recommend writing, at a minimum, 1 to 2 new blog posts per week. It is completely doable even if you have a busy schedule.
Recommend Products You Have Used Yourself to Help Boost Sales
The most success I've had with affiliate products I've promoted has been due to my own personal experience with using them.
It enables me to create genuine product reviews and to create content in which I can recommend the best solutions which are the affiliate products I've used.
That being said, test out the All Access membership or try certain products in the online store. The more immersed you are in the products you promote, the easier it is to recommend them which boosts conversions.
My Closing Thoughts On My Bodybuilding.com Affiliate Review
I think the Bodybuilding.com affiliate program is a great one to join and promote. They have a strong brand so conversions are likely high when you are targeting the right niche.
One of the best ways to earn commissions as an affiliate is to create a niche website. That is how I got my start and it is what I do today.
I make commissions while I am sleeping, out grocery shopping, or relaxing with my loved ones.
Beginners may find it a bit challenging to get started. I did as well so I followed a step-by-step training program.
That training program made all of the difference for me and I use it today to help others one-on-one with creating and growing their own niche websites.