Web hosting affiliate programs are high converting and they have great commissions. Dreamhost is no exception. In this Dreamhost affiliate review, I will outline why Dreamhost is a great web hosting company and how their affiliate program works.
I have used Dreamhost off and on over the years and I've always been pleased with their service. Unlike other hosting companies, they have a custom user admin area that is easy to use.
Their customer support is fast and helpful. I've never had to wait very long to get answers to my questions. The pricing is also reasonable. You can pay monthly or yearly.
New customers can get web hosting with Dreamhost starting at $4.95 per month which includes WordPress pre-installed on your account.
That being said, let's dive into how the Dreamhost affiliate program works.
Dreamhost Affiliate Program Overview
Earn up to $200 per referral
97-day holding period on commissions
Payouts are each month via PayPal
Dreamhost Affiliate Review – How it Works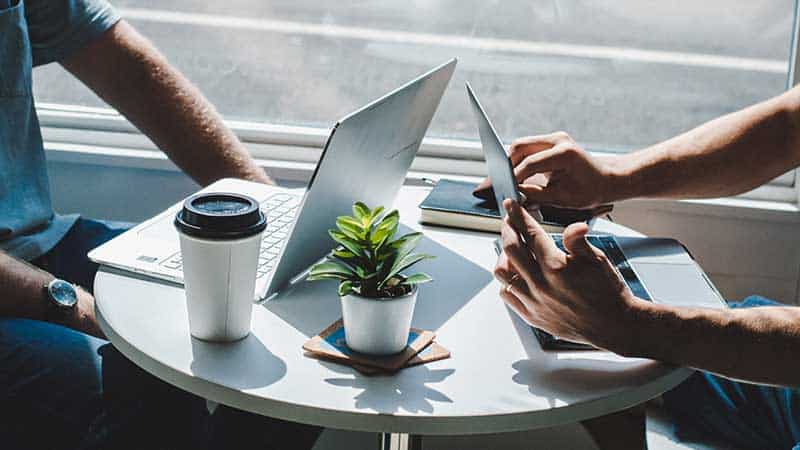 The Dreamhost affiliate program has different commissions based on the product ordered. You can earn up to $200 per referral.
| | | |
| --- | --- | --- |
| | MONTHLY PLAN PAYOUT | YEARLY PLAN PAYOUT |
| Shared Starter | $15 | $50 |
| Shared Unlimited | $30 | $100 |
| VPS (Virtual Private Server) | $30 | $100 |
| Dedicated Server | $200 | $200 |
| DreamPress (WordPress Hosting) | $150 | $150 |
Becoming a Dreamhost affiliate is extremely easy. You simply fill out the signup form and you should be approved immediately.
Payments are sent via PayPal each month so long as your commissions have been approved and are out of the 97-day holding window.
The 97-day holding period is based on the refund period for new customers. That is a long holding period in comparison to many other web hosting affiliate programs.
For example, SiteGround's affiliate program has a 30-day hold which is typical for many affiliate programs.
Ready to make affiliate commissions? Click here for my #1 recommended method to earn a full-time income online.
Why Dreamhost is Worth Promoting
Dreamhost has been in business since 1997. It is also one of the three web hosting providers recommended by WordPress.
They are a reputable company and have received excellent reviews over the years. The 97-day money-back guarantee is a great incentive for new customers.
They also offer both monthly and yearly payment plans which are great for those that do not want to commit to a year up front.
How To Best Promote Dreamhost Web Hosting
The web hosting niche is a very competitive niche. However, a competitive niche means there is good money to be made. Therefore, don't let the competition deter you.
There are many types of people that are in need of web hosting. From small business owners, freelancers, consultants, artists, and more.
You can promote web hosting services in any number of niches. For example, I've made web hosting sales by recommending a particular company for a specific piece of software that runs on WordPress.
Create a Niche Website for Consistent Sales
In my own affiliate marketing journey, I didn't begin to make consistent sales until I created a niche website.
Niche websites have many benefits for affiliate marketers. They are extremely low-cost to create, they are easy to maintain, there is a low barrier to entry, and you can work on them in your spare time.
My favorite thing about a niche website is that they can earn money 24 hours a day, 7 days a week.
Keys to Running a Successful Web Hosting Niche Website
When I decided to take affiliate marketing seriously, I searched for an online affiliate marketing training program to save myself the time of learning what I needed on my own.
Following a step-by-step training course really helped to propel me to where I am today in my online business.
Here are some key factors for starting and maintaining your own niche website:
1. Pick a Niche You Have a Genuine Interest In
Niche selection is often the most challenging part of creating a niche website. In terms of promoting Dreamhost, make a list of all of the potential people that need web hosting.
You can then figure out a niche that you like that relates to one or some of the types of people that need web hosting.
The reason why I recommend choosing a niche that you like is that you will be creating a lot of content for your website.
If you have little to no interest in the niche, you may throw in the towel and quit before your business has time to grow.
2. Create Content On a Regular Basis
Without content, your niche website won't be able to do much for you. Your goal is to write content (blog posts) that is helpful for your niche audience.
In time, your content will be indexed and ranked by the search engines. When this happens, targeted visitors will find your web pages and click through to them.
As you gain more traffic, you will also gain more sales which equal more affiliate commissions for you. That is how a niche website works in terms of making affiliate commissions.
3. Be Patient
Niche websites do not earn income quickly. They take time to develop and grow as you are relying on SEO (search engine optimization) to generate web traffic.
However, the payoff is well worth the wait. Approach your niche website as a business and all of your hard work will be well worth your effort.
My Closing Thoughts On My Dreamhost Affiliate Review
I think there are great commissions to be made by promoting Dreamhost. They are a reputable company and are also endorsed by WordPress.
They offer a 97-day money-back guarantee which can definitely be used as an incentive when promoting their services.
However, that 97-day money-back guarantee also means that is 97 days that you have to wait per referral before commissions are approved and released for payout.
It is a rather long holding period in comparison to other web hosting companies with affiliate programs. Most affiliate programs have a 30-day hold.
I do recommend promoting Dreamhost by creating a niche website. It is how I got my start in affiliate marketing and it is what I do today to earn consistent affiliate commissions.
Beginner affiliate marketers may find the creation of a niche website to be a daunting task. However, it is made easier by following a proven step-by-step affiliate training program such as this.
It was that training program that helped me to achieve the level of success that I have today. Now I use the same platform to help others one-on-one create their own niche websites.