I have earned commissions with Shopify's affiliate program many times. They have great commissions and pay on time. In this Shopify affiliate program review, I'll cover what it entails and how I make sales.
Many people have a need for what Shopify offers. I remember years ago when I first heard of Shopify. I thought it was an easy-to-use solution for creating an online store.
It is still one of the most popular and widely used shopping cart solutions on the internet. People use it to sell their own products, sell wholesale products, or even dropshipping.
A Basic Shopify Overview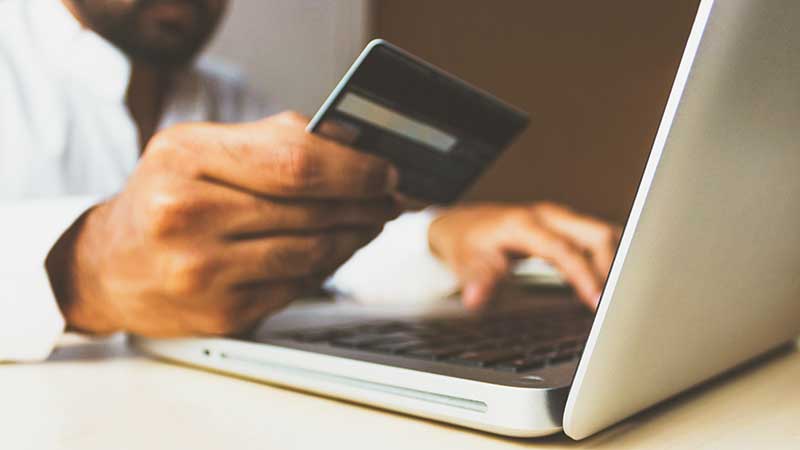 Chances are you are already familiar with what Shopify does so I will only give a brief overview.
To put it simply, Shopify is an online eCommerce software solution. If you have something to sell online, Shopify can help you.
It is an ideal option for selling physical goods. You can open a new store in minutes and they have a free 14-day trial to test things out.
If you need a POS (point of sale) system, they offer that as well. A Basic Shopify plan starts at $29 per month. They already have payment processing built-in as well.
Shopify had a boost in usage when they began promoting the dropshipping model. The Oberlo app enabled anyone to open a dropshipping store that sourced products from AliExpress.
Shopify eventually bought the Oberlo app and it is the most commonly used dropshipping app for the Shopify platform.
I've tested out the Shopify platform many times when I was interested in opening a dropshipping business.
It was really easy to get everything set up. Promoting their software does make for easy conversions if you target the right audience.
Click here to learn how I went from zero to earning consistent affiliate commissions
The Shopify Affiliate Program – How it Works
I like the Shopify affiliate program as software converts well and Shopify is so easy to use, many people will stick with it after their free trial.
Shopify plan pricing is as follows:
Basic Shopify – $29 per month
Shopify – $79 per month
Advanced Shopify – $299 per month
Shopify Plus – ?
Shopify Lite – $9 per month
I receive Shopify affiliate commissions sporadically as I have recommended their service in a few blog posts in the past.
I'm sure if I focused more on promoting their service, I could earn a consistent income from them.
Shopify Affiliate Program Details
The Shopify affiliate program is managed by Impact.com. You can apply to the affiliate program on the Shopify affiliate program page or you'll need to create an account on Impact and then apply to the Shopify affiliate program and wait for approval.
Here are the affiliate program details:
Commission Rate: Fixed bounty for all full-price plan referrals.
Standard Affiliate: $150 for all full-priced plan referrals.
Commerce Coach Affiliate: Increased fixed bounty for all full-priced plan referrals (varies by commerce coach tier.)
Cookie Length: 30 days
Payment Options: Direct deposit or PayPal
Shopify Affiliate Program Approval Process
If you want to apply to the Shopify affiliate program, you'll have to sign up through the Impact.com affiliate network. Impact is the company that handles Shopify's affiliate program.
After you've created an account with Impact, you'll have to do a search for Shopify. When you find Shopify on the platform you can apply to become an affiliate and wait for approval.
How To Make Money with the Shopify Affiliate Program
There are multiple ways to earn affiliate commissions online. However, my favorite method I use in my online business is to create a niche website (blog).
It is how I got started online as an affiliate marketer and how I continue to generate a consistent monthly income online.
A niche website is a website that focuses on one specific topic. There are millions of niches to choose from.
In our case, since you want to promote Shopify, it's ideal to choose a sub-niche within the eCommerce niche.
The Benefits of a Niche Website
There are some cool benefits to creating a niche website. Some of my favorites include:
Extremely low-cost to start
Choose any niche that you want
Easy to maintain
Unlimited earning potential
Free web traffic
Once you learn the process, you can repeat it over and over
Like anyone new to affiliate marketing, there was a bit of a learning curve. I didn't want to waste a lot of time learning things on my own.
I made it a point to find an affiliate marketing training course. I followed the training, implemented what I learned, and stayed consistent. It made a huge difference and has helped me to be where I am today in my business.
Choosing a Niche for Your Shopify Affiliate Website
There are many sub-niches that you can choose from within the eCommerce niche. It helps to think about the people that are seeking out a shopping cart solution.
These people may be interested in eCommerce sub-niches such as:
dropshipping
buying wholesale products to sell
selling products they've created
Setting Up Your Niche Website
After you've chosen the niche that you want to focus on, it is a matter of setting up your WordPress website.
I use and recommend WordPress because it is free to use and the most widely-used CMS (content management system) on the web.
You will want to avoid the free version of WordPress that is at WordPress.com. You'll want to get a self-hosted WordPress website which is very easy to do.
The three things you need for your self-hosted WordPress website include:
A domain name
Web hosting
WordPress installed on your account
Dreamhost can provide you with all three starting at $4.95 per month for web hosting. You can register your domain and they will install WordPress for you free of charge.
Creating Your Content (Blog Posts)
The biggest part of maintaining a niche blog is creating helpful content that will attract your targeted visitors.
That means doing a bit of keyword research and writing blog posts that address the queries of your niche audience.
I use free keyword tools such as AnswerThePublic.com and Google's autocomplete feature.
I write new blog posts at least 1 to 2 times per week if not more. I also write content that typically exceeds 1,000 words. It sounds like a lot at first but it will become easier with each post that you write.
My Closing Thoughts On My Shopify Affiliate Program Review
The only thing I wish that Shopify offered for affiliates was recurring income. They do have a partner program that offers recurring commissions.
The partner program is geared towards developers and is something to look into if you are well-versed in building Shopify stores.
Otherwise, you can still do well as an affiliate by addressing the needs of your audience with helpful content.
I build niche websites (blogs) to earn a consistent income online through affiliate marketing.
It can be a bit overwhelming for beginners but it is easy to learn when following a step-by-step affiliate training program like this.
That training program made all of the difference for me and I use it today to help others one-on-one with creating and growing their own niche websites