I remember when I first heard of Builderall. Tons of affiliates were making YouTube videos stating they were leaving ClickFunnels™ for the new platform. In this Builderall affiliate program review, I want to cover why so many affiliate marketers promote the product.
One thing that I know converts very well for affiliate marketers is software. Almost everyone that has or wants to start an online business needs multiple types of software.
The Builderall service provides multiple types of software in one place. Everything from a website builder to email marketing, they have it all.
Let's dive into what this company offers and what their affiliate program is all about.
Ready to make affiliate commissions? Learn how I make a consistent income online with affiliate marketing. Click here to learn how I did it.
What Does Builderall Do?
Builderall is an all-in-one digital marketing platform. It is a service that many advanced and beginner online business owners can benefit from.
As I mentioned earlier, I only heard of it from recommended YouTube videos of other affiliate marketers making the switch from ClickFunnels to Builderall.
It was being marketed by the affiliates as a more cost-effective alternative. However, Builderall does a whole lot more than help you build sales funnels.
Other features include:
Cheetah website builder
Canvas Funnel Builder
Professional Webinar App
Email Marketing Platform
Customer Relationship Management (CRM)
eCommerce (Powered by Magento)
Digital Magazine Builder
eLearning Platform
iOS/Android App Creator (Powered by Siberian)
Video Wrapper
Click Tracking
Browser Notifications
MockUp Studio Editor
On-page SEO Report
Animated & Floating Video Builder
Facebook Chatbot
Viral Share Page-Locker
Script Generator
Social Proof Pop-ups
WhatsApp Automation & Funnel Builder
SMS Messaging
Instagram Autoresponder
WordPress Integration
Local Directory Builder
This service is ideal for anyone that has very little technical knowledge. Internet marketers may find their services useful as they fulfill many marketing essentials.
Even though marketing it as an alternative to ClickFunnels is a great angle, there are many ways to promote their service.
How the Builderall Affiliate Program Works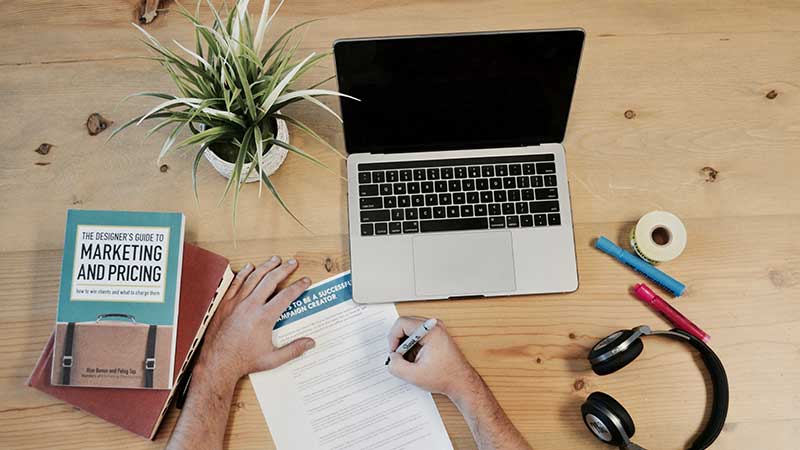 One thing that stood out to me was that there is a $50 per year fee to become a Builderall affiliate.
Most affiliate programs are free to join so that was a surprise. When I have come across affiliate programs with a fee, there are usually some perks to it.
For example, to become a Legendary Marketer affiliate, you can sign up for free but if you want to increase your commissions, you must pay a $29.95 per month fee. This fee also includes other features such as advanced training and more.
As far as I can tell, there are no extra benefits to paying Builderall's $50 per year affiliate fee.
Builderall Affiliate Program Details
$50 per year fee to join
2-tier commission system (earn commissions from Builderall plans sold by any affiliates you've referred to the affiliate program)
Affiliates do not earn commissions for referring other affiliates
Commissions are only generated when one of the Builderall plans is sold to a customer, and every affiliate earns recurring commissions from their direct sales
No affiliates can promote Builderall by making earnings or income claims
The commission on any monthly recurring plan for the user's first month (and commissions for affiliates who have not been paid at least $250.00) will be on hold for 35 days before becoming available for withdrawal. Once an affiliate has been paid at least $250.00, the recurring commissions will be available after a 5-day hold.
How to Best Promote Builderall as an Affiliate
The first thing I would recommend is actually using Builerall and getting familiar with all of its features and tools.
You can try out the service for free for 7 days. That gives you plenty of time to try out all of the features and even screen record some videos sharing your experience.
Depending on your experience, you can promote Builderall in a number of ways. Many affiliates utilize YouTube videos and create reviews or user tutorials.
Some affiliates market to their email lists and some use paid advertising. If you are a beginner or have a little experience but can't quite make a consistent income, I recommend creating a niche blog.
Why a Niche Blog is Excellent for Affiliate Marketing
Creating and maintaining niche websites (blogs) is how I earn a consistent monthly income online through affiliate marketing.
They are easy to create and extremely low-cost to start. All that you need is a domain name, web hosting, and WordPress.
You can get all three from a web hosting provider like Dreamhost. Their monthly plans start at $4.95 per month.
Earning affiliate commissions with a niche blog won't happen right away. It will take several months for your content to begin getting indexed and ranking in the search results.
When I start a niche blog, I begin receiving traffic around the three to fourth-month mark.
Of course, results vary depending on how often you create content, the quality of your content (being relevant), and how the search engines index and rank it.
Another thing I did when I started was to take an affiliate marketing training course. I didn't want to waste time trying to learn things on my own. I followed this program and it helped me to get where I am today.
Helpful Content Attracts Targeted Visitors
Getting a lot of traffic to your affiliate offer doesn't mean you'll have a lot of sales. I used to run a fitness blog that got tons of traffic and it barely made any money no matter what I promoted.
That is because my blog was very broad and when you're promoting affiliate products, it works much better to choose a niche.
Creating content for your niche audience will attract the right type of audience to your website.
Those are the people that are highly likely to buy the affiliate product(s) that you are recommending.
You only need a small percentage of your target audience to buy the affiliate products that you are promoting.
How I Write Content for My Blogs
I make it a goal to write at least 1 to 2 new blog posts per week on my blogs. Sometimes I focus on one blog at a time. In those cases, I can write 2 to 3 new posts per week.
I do a bit of keyword research to help me generate content ideas. Once I target a keyword phrase I want to go after, I make sure to place it in the title, in the first paragraph of content, and again in a subtitle.
All of my content ranges from 1,000 words to 1,500 words or more. Writing that much content comes naturally now as I write content to be as helpful as possible.
You will get better as time goes on. Cranking out a 1,000-word blog post is nothing after you have been blogging for a few months.
My Closing Thoughts On My Builderall Affiliate Review
Besides the $50 per year fee to be an affiliate of Builderall, I think their service would convert very well when marketed to the right niche audience.
As an affiliate marketer, you may even find their features and tools useful for your own marketing purposes.
It is always ideal to promote products that you have experience with. You come across as genuine and that builds trust with your audience.
Niche websites are what I use to earn a consistent income online through affiliate marketing.
It is one of the best ways to earn affiliate commissions. I make commissions while I am sleeping, out grocery shopping, or relaxing with my loved ones.
Beginners may find it a bit challenging to get started. I did as well so I followed a step-by-step training program.
That training program made all of the difference for me and I use it today to help others one-on-one with creating and growing their own niche websites.