Scuba diving is a billion dollar market that offers plenty of opportunity for affiliate marketers to earn some serious income. There are tons of products that you can promote and the following scuba diving affiliate programs are some great options.
According to Technavio Research Report, "Scuba Diving Equipment Market distribution channel (online and offline) and product (bags and apparel, diving computers and gauges, rebreathers and regulators, other scuba diving equipment) is witnessed to grow USD 1.38 billion, at a CAGR of 9% from 2018 to 2022."

BusinessWire.com
What is great about this niche is that you can promote to both hobbyists and those that dive as part of their profession. The equipment and gear that is available can apply to both audiences.
In this post, I will highlight six different scuba affiliate programs and also share how you can develop a long-term strategy for making consistent income online by promoting scuba affiliate products.
How I Make $1,000 Commissions Using a Simple 2-Page Website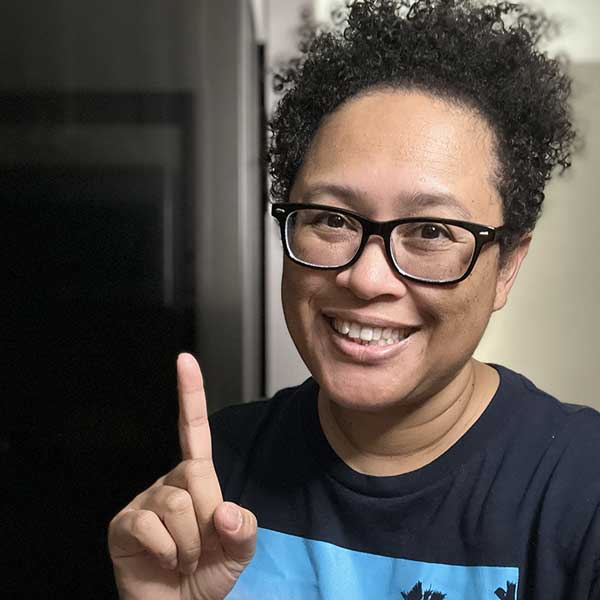 Hi! I'm Eartha, an affiliate marketer, and author of this blog. I've been doing affiliate marketing for quite some time now.
I've tried promoting many different products, many of them low-ticket offers. It was difficult for me to scale up my business.
When I learned about high-ticket affiliate marketing, things changed! Now I am able to earn $1K in commissions and up which has increased my affiliate income.
If you are ready to level up your affiliate income, learn how I did it by clicking below:
Scuba Affiliate Programs
Scubapro
House of Scuba
Dive the World
DiveStock
DiveToy
Custom Dive Logs
1. Scubapro
The Scubapro brand was created by divers for divers. They specialize in building high performance equipment for scuba divers. You will find every piece of gear that a diver needs plus bags, apparel, and accessories.
The affiliate program is managed through AvantLink and offers a 5% commission and 7-day cookie length. When it comes to longevity, brand, and quality, you get it all with Scubapro.
Commission: 5%
Cookie Length: 7 days
2. House of Scuba
The House of Scuba is a scuba equipment retail store. They carry items such as diving gear, snorkling gear, travel products, and outdoor equipment. You can find a large variety of scuba diving equipment.
They also offer free shipping on all order over $50. The affiliate program is managed through ShareASale and offers a 7% commission and 45-day cookie length.
House of Scuba is based in San Diego and also offers scuba diving lessons. I like the large variety of products offered on this website. I think you could expect high conversions with this company.
Commission: 7%
Cookie Length: 45 days
3. Dive the World
This company has been in business since 2002 and specializes in booking vacations for scuba divers. There are various locations for diving destinations to include Australia, Bahamas, and Belize just to name a few.
The affiliate program is managed in-house and offers a 5% commission on your first 20 customers and 8% on additional bookings. Another plus is that they have a lifetime cookie length.
If you are not particularly interested in promoting diving gear, the vacation niche for scuba divers is a good sub-niche to be in. The earning potential is huge with this company.
Example booking: Total price USD $11,790. Your commission is 5% = USD $590.
Commission: 5% on first 20 customers, 8% on additional bookings
Cookie Length: lifetime
4. DiveStock
This company is located in Finland and the Baltics. They carry a large selection of scuba diving equipment. You'll also find gear for freediving, spearfishing, snorkeling, swimming, and photo & video.
The affiliate program is managed through AvantLink with a 10% commission rate. Although the company is based in Finland, they do offer worldwide shipping.
Commission: 10%
Cookie Length: not disclosed
5. DiveToy
This company is based in Woodstock, GA. They are an authorized dealer for all products that they sell. You will find everything that a scuba diver needs on this website.
Besides having an online store, they also have a physical location as well.
Their affiliate program is managed by Refersion and offers a 10% commission and 14-day cookie length.
Commission: 10%
Cookie Length: 14 days
6. Custom Dive Logs
This company specializes in helping dive shops build their brand through custom dive log books. Dive shops can order custom dive logs in bulk for reselling, brand exposure, and give-aways.
As an affiliate, this affiliate program can be lucrative depending on the size of the bulk order. You would have to target dive shops as that is the only target niche that would order custom dive logs.
The affiliate program is managed in-house and offers a 10% commission rate.
Commission: 10%
Cookie Length: not disclosed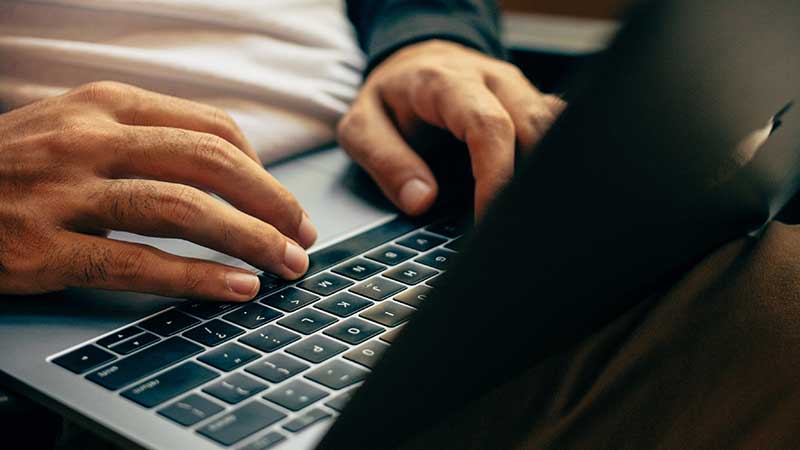 How to Best Promote Scuba Diving Products
Are you ready to make money with these scuba diving affiliate programs? While there are a number of ways to promote affiliate products, my favorite tried-and-true method is to create a niche website (also referred to as a niche blog.)
Why do websites work so well for affiliate marketing? It is due to the content that you create (blog posts). You write content that helps your niche audience.
This is accomplished by doing a bit of keyword research to understand what your niche audience is searching for.
The easiest and free way to do this is to open up Google Search and use their autosuggest feature.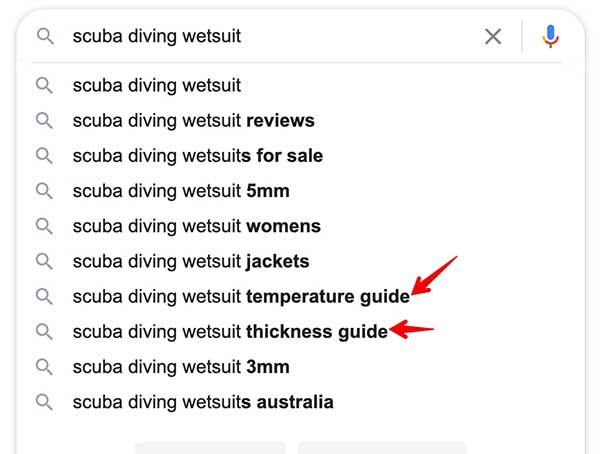 As you can see from the image above, I typed in scuba diving wetsuit and Google's autosuggest displays what people are searching for.
If you created a niche blog for scuba diving wetsuits, you could create posts about scuba diving wetsuit temperatures as well as thickness.
By creating helpful content that people are asking about, you increase your chance of your content being on the first page of the search engine results.
You can then recommend various wetsuits within your content that you are an affiliate of. Some of your website visitors may click on your affiliate links for the products that you recommend.
A percentage of those that click may buy the product from the merchant's website which results in a commission for you.
That is what makes niche websites a great online business model for affiliate marketers. You receive free targeted traffic 24/7.
Yes, it takes work upfront as far as creating the content goes but in the long run it is well worth the time and effort.
Starting Your Own Niche Website
It doesn't take much to get started. In fact, starting a niche website is one of the lowest-cost online businesses that you can start.
All that you need is a domain name, web hosting, and WordPress. Any commercial web hosting service can set you up with everything that you need.
If you do not understand how to get any of that, you can follow the same step-by-step training I used when I got started.
Essentially, you will have a blog. I recommend creating new content (blog posts) at least 1 to 2 times per week.
That is completely doable even with a busy schedule. Remember that a niche website is a long-term strategy.
If you don't put in the time and effort to create helpful content, you cannot expect to make money from your website.
Closing Thoughts On Scuba Diving Affiliate Programs
If you are interested in the scuba diving niche, it is a good one to be in as there are a large number of products that you can promote.
The scuba diving affiliate programs above are a great place to start. I particularly like the House of Scuba affiliate program.
Niche websites are a great long-term way to make consistent affiliate commissions online.
It is how I got started and what I continue to do today to make affiliate commissions.
If you are ready to level up your affiliate income, consider following the same step-by-step training I used.