Millions of people carry backpacks for various reasons. There are many brands that also have great affiliate programs. You can recommend these awesome backpacks and make money by applying to backpack affiliate programs.
I share some of the options below and I also explain my recommended method of generating consistent affiliate commissions from affiliate programs such as these.
Backpack Affiliate Programs
Tortuga
eBags
Paxis
Nomatic
Kipling
Osprey
Briggs & Riley
How I Make $1,000 Commissions Using a Simple 2-Page Website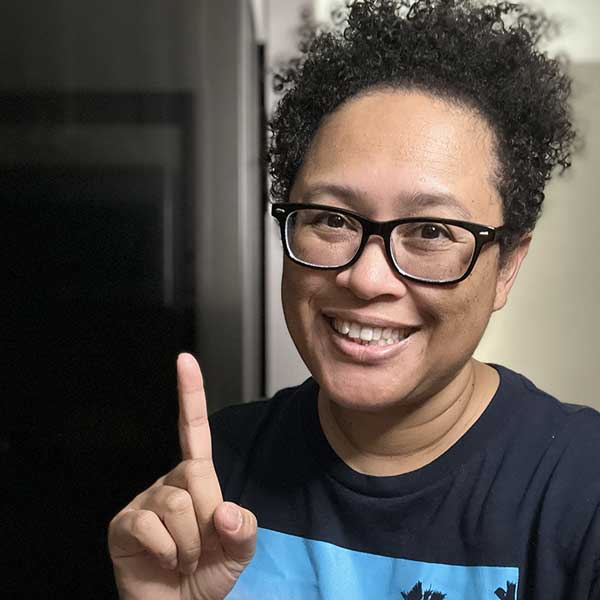 Hi! I'm Eartha, the author of this blog and an affiliate marketer. I enjoy sharing cool affiliate programs that I've found as well as sharing ways to help increase affiliate income.
One of the ways I've increased my affiliate income is by promoting high-ticket affiliate products. These high-ticket products result in higher commissions.
Imagine being able to earn $1,000 or more in affiliate commissions for every sale that you refer. That is what's possible when you focus on high-ticket affiliate marketing.
If you're ready to level up your affiliate income, click below: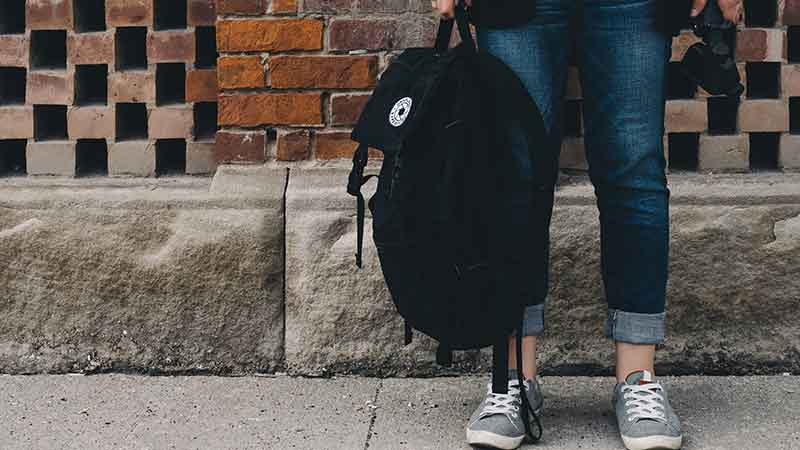 1. Tortuga
The Tortuga brand of backpacks specializes in carry-on-sized travel backpacks. Their goal is to help travelers avoid the cost and hassle of checking luggage.
They have travel backpacks, daily carry bags, as well as accessories to organize the contents of your bag. Their bags range in price from $99 up to $299.
The affiliate program appears to be managed in-house and offers a 10% commission and 60-day cookie length. I feel this is a great angle for promoting backpacks to travelers that do not wish to check luggage.
Commission: 10%
Cookie Length: 60 days
2. eBags
This company was founded in 1998 and was later acquired by Samsonite International. They are one of the leading online retailers of luggage and backpacks.
You can find brands such as JanSport, The North Face, Samsonite, Victorinox, Kate Spade, MMK, Tumi, Fossil, Vera Bradley, and many more.
The affiliate program is managed by Impact Radius and offers a 3% commission. You are even allowed to make commissions from your own purchases as long as you use your own affiliate link.
Commission: 3%
Cookie Length: not disclosed
3. Paxis
This company specializes in backpacks that provide quick access to your gear without having to remove your bag.
They carry hiking backpacks as well as accessory backpacks to hold gear such as camera equipment.
The affiliate program seems to be managed in-house and offers an 8% commission rate with a 60-day cookie length.
Commission: 8%
Cookie Length: 60 days
4. Nomatic
The Nomatic brand was founded by two cousins, Jon Richards and Jacob Durham. They initially started out designing an innovative wallet which they launched on Kickstarter.
Since then, they have developed the Nomatic brand of products. They carry travel backpacks, camera backpacks, and luggage. The affiliate program is managed by ShareASale and offers a 15% commission.
The average order value is $250.
Commission: 15%
Cookie Length: not disclosed
5. Kipling
The Kipling brand is actually one of our favorite brand of bags. They were founded in 1987 in Belgium and can now be found in over 80 countries.
They carry a large variety of backpacks, handbags, and luggage. The affiliate program is managed by PepperJam and offers a 6% commission.
If you want to focus on lightweight backpacks, this is definitely the brand to go with.
Commission: 6%
Cookie Length: not disclosed
6. Osprey
The Osprey company has been around since 1974. The founder, Mike Pfotenhauer, would create custom-fit, made-to-order packs for his customers.
Since then, the company has grown, carrying a large variety of backpacks and luggage. The affiliate program is managed by AvantLink and offers an 8% commission and 30-day cookie length.
Commission: 8%
Cookie Length: 30 days
7. Briggs & Riley
This company specializes in wheeled luggage but also carries a line of travel backpacks. They design innovative bags designed around real-world needs.
They are known for engineering features such as the patented Outsider®handle design, the NXpandable®system, which provided zipper-less one-touch rigid bag expansion as well as the first checkpoint-friendly SpeedThru™laptop bags in 2008.
The affiliate program is managed by CJ and offers a 9% commission.
Commission: 9%
Cookie Length: not disclosed
How You Can Make Money with Backpack Affiliate Programs
Now that we've covered several of these awesome backpack affiliate programs, let's talk about how you can begin making money with them.
You are either a beginner affiliate marketer or you have some experience and can't quite generate the steady commissions that you desire.
No matter your skill level, you can generate a consistent income online by creating a niche website. It is how I got started and it is what I continue to do today.
When I got started, I had no problem with getting a website up but I had no clue how to make money with it.
That is when I searched for an online training program and I found this one. Following the training and implementing what I learned is what helped me to create a successful niche website.
Don't underestimate niche websites. A lot of affiliate marketers avoid them because they do no like the idea of blogging all the time.
However, they are missing out on potential affiliate commissions. Yes, a niche website is essentially a blog. And no, they do not make money right away.
You have to think long-term. Niche blogs take effort in the sense of creating helpful content for your readers. Your website will take time to begin ranking in the search results.
For the most part, you shouldn't expect your blog to make sales until reaching between the 6 to 12 month mark.
Over time, your website will build momentum and receive more free targeted web traffic as you continue to create content.
Types of Backpacks You Can Promote
There are several types of backpacks that you can promote with a niche blog. If you want to go the route of creating a review blog, then you an promote any number of backpacks.
You can also focus on specific bags. Here are some of the types to give you an idea:
Computer backpacks
Photography backpacks
Hiking backpacks
Messenger backpacks
Travel backpacks
Children's backpacks
Gym bags
Knowing the types of backpacks that are available to promote, you can create a niche website around the audience that is searching for that specific type of bag.
Let's say you have a genuine interest in photography. You can create a niche website about your experience with photography and along the way, you can recommend different gear as well as photography backpacks to carry them in.
Creating Your Own Niche Website
Getting your own niche website is easy. You don't need any technical experience at all. I recommend using a self-hosted WordPress website.
All that means is registering your own domain name, getting a web hosting account, and installing WordPress.
Any commercial web hosting service can hook you up with everything that you need. I host a majority of my niche websites with WPX Hosting for their hosting speed and excellent customer support.
If you prefer getting step-by-step help, you can follow the same training program I used when I got started.
Content is Key
As I mentioned earlier, the content that you create is what generates free targeted visitors to your website.
At a minimum, you should be writing 1 to 2 new blog posts per week. That is completely doable even with the busiest schedule. I was able to do that and more with a full-time job.
Creating content works best when you are writing based on what your audience is searching for.
This is possible by doing long-tail keyword research. I don't use any fancy keyword tools. Lately, I've been using Google Search and the autosuggest feature.
Closing Thoughts On Backpack Affiliate Programs
There are many niche bloggers that are making consistent income from recommending backpacks on their niche websites.
You can do the same with the various backpack affiliate programs that are available to join.
Niche websites are how I make a consistent income online with affiliate marketing. They are one of the best ways to make affiliate commissions.
If you are ready to level up your affiliate income, consider following the same step-by-step training that I used.
I use this same training platform to help others one-on-one with creating their own niche websites.