The STEAM niche is quite popular for all ages but particularly for parents seeking out educational products for their children. STEAM stands for "Science, Technology, Engineering, Art, Math."
More people are becoming interested in learning science and it is possible to learn in a fun way with the home science kits. As an affiliate marketer, you can help those interested in this niche to find these various products while earning commissions in the process.
Below, I highlight some of these science affiliate programs to help you on your way to earning commissions within this niche. I will also explain how I would create a niche website in this niche in order to create a consistent stream of income.
Tired of not making sales? Learn how I went from zero to consistent affiliate commissions every month. Click here to learn how I did it.
Science Affiliate Programs
The following science affiliate programs are some great options for applying and promoting relevant products in this niche. They are for home science kits for kids of all ages.
Home science kits are a subniche of STEAM but one that is still quite popular. There are some great commissions to be made when targeting the right audience.
Let's dive in and explore these fun science affiliate programs.
Steve Spangler Science
The Spangler Science Club provides highly interactive experiments and hands-on activities created by Steve Spangler. The club is a monthly subscription that helps children prepare for a future in a STEAM-based career.
Customers can also buy stand-alone science kits. The affiliate program is managed by ShareASale and offers $10 for subscriptions and 8% on store orders. It also has a 60-day cookie length.
This may be a great affiliate program to join as Steve Spangler is a recognized television personality.
Commission: $10 for subscriptions, 8% on store orders
Cookie Length: 60 days
MEL Science
This company offers home science projects that make learning science fun. Their service focuses on chemistry sets, experiments, homeschooling, and VR lessons.
It is a subscription based service and as an affiliate of the company, you can earn $22 per subscription. Another nice plus about MEL's affiliate program is that you can request a free sample kit to promote and review their product.
You can apply for their affiliate program by filling out a simple form. Traffic links and sources are requested.
Commission: $22 per subscription
Cookie Length: not disclosed
KiwiCo
The KiwiCo was founded on the basis of celebrating kids' natural creativity and curiosity, while helping parents who want to bring enriching experiences to their children.
It is a subscription-based service in which you can choose an age group and have age-appropriate home science crates (kits) delivered to your door. Their crates are designed by experts and tested by kids.
Their affiliate program is managed by Impact and offers $20 for renewing subscriptions, $10 for non-renewing subscriptions, and 10% for store orders.
Commission: $20 for renewing (Join) & $10 for non-renewing (Gift) subscription, 10% for store orders
Cookie Length: 30 days
Why You Should Create a STEAM Niche Website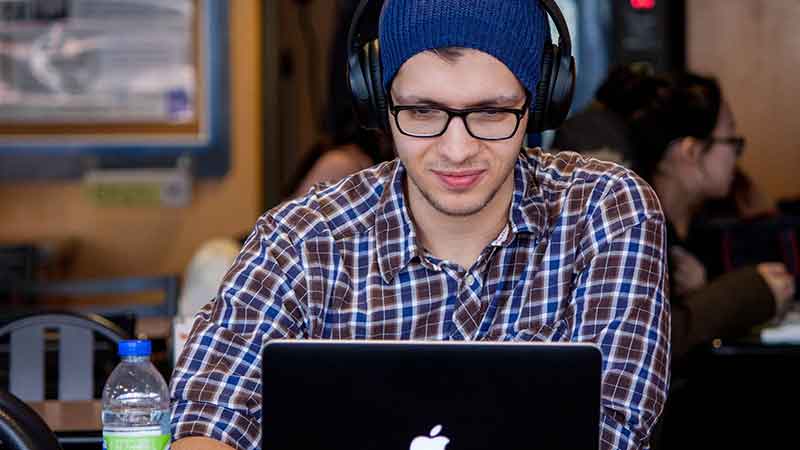 If you are stuck choosing a niche and have a genuine interest in science, the STEAM niche may be a great fit for you. You don't have to be an expert and in fact, this niche is definitely one in which you could have a lot of fun.
Besides that, there are a lot of commissions to be made. The affiliate programs highlighted above vary in commission rates but they all offer great commissions.
With a steady stream of targeted traffic, these commissions will add up fast in the span of a month.
This niche is perfect for parents but even if you are not a parent, it doesn't prevent you from creating awesome content and recommending these products.
I will share how I would go about entering this niche as an affiliate marketer in order to create a new stream of income online.
Create a Niche Blog
Niche blogs work amazingly well for generating affiliate income. When I got started with affiliate marketing, I knew that I wanted to create a website but I didn't understand how to make money with one.
Fortunately, I learned about niche websites (niche blogs) and learned that people were making consistent income online from their blogs.
I didn't know how to get started so I sought out an online training program and found this one. That training made a huge difference in my online business.
Before I explain how I would go about creating a niche blog in the STEAM niche, I want to highlight the benefits of niche blogging:
Low-cost and easy to get started
Blogs generate free targeted web traffic
Unlimited earning potential
Easy to maintain
Fun to create
Once you learn the skills, you can repeat the process
In most cases, you can create your website for less than $50 depending on the web hosting company that you choose. I recommend using WordPress for your blog.
WordPress is free to install on your web hosting account and many hosting companies offer one-click WordPress installation.
You'll also want to register your own domain name. My recommended web hosting providers are SiteGround and WPX. Both offer domain registration and one-click WordPress installation.
If you are a beginner to niche blogging, I highly recommend joining the same step-by-step training program I joined several years ago. You will get training on how to create your website step-by-step.
How to Approach the STEAM Niche
There are a number of ways to approach this niche. Based on the science affiliate programs above, they all offer home science kits. The way I would go about this is to create a niche blog based on home science projects.
I would search out home science projects on Pinterest. There are tons of projects to choose from. I would blog about these projects and try them out in order to write about them.
If you wanted to keep it strictly static, you could take pictures of each step of the project that you try and write out the details as well as your opinion about it.
A great plus is to incorporate a YouTube channel. If you're comfortable creating videos, it is a better way to demonstrate each project. Plus, you can drive traffic from your YouTube channel back to your blog.
Along the way, you can also order a kit from the affiliate programs that you want to apply to and create user reviews. What's great about that is you can do unboxing and show exactly what comes in a specific kit.
Creating Content On a Consistent Basis
The key to niche blogs is creating new blog posts on a regular basis. By regular basis, I suggest 1 to 2 times per week. You don't want to slack off here. I can't stress how important it is to stay consistent.
If I had given up on my first niche blog in the first three months, I wouldn't have been able to transition out of a full-time job into working on my website full-time.
Figuring out what to write for your niche audience is a matter of doing a bit of keyword research. I don't use any fancy or expensive keyword tools. My favorite free tool is KeywordTool.io. It returns keywords based on Google's autosuggest feature.
Begin by typing in keyword phrases your niche audience would be searching for. It will return autosuggest results and will provide you with plenty of ideas to create blog posts around.
Before You Apply to Any Science Affiliate Programs
One thing I like to point out is that many affiliate programs do have an approval process. You can significantly increase your chances of being approved by having your niche website up and running with at least 5 to 10 blog posts.
Most affiliate programs want to ensure that you are going to promote their products in an ethical manner as well as wanting to know your traffic source.
Therefore, do not be in a rush to join any of these affiliate programs. Focus on creating your blog, posting some relevant content, and then apply.
Closing Thoughts on the STEAM Niche
I hope that the above science affiliate programs have shown you the opportunities available in the STEAM niche. My preferred and recommended method of making money in this niche is by creating a niche website.
Niche websites are an excellent way to promote affiliate products. If you are ready to level up your affiliate earnings, consider following the same step-by-step training program I used.
I use this same training platform to help others on-on-one with creating their own niche blogs.