As an affiliate marketer, you do not need to be a real estate agent to make money in the real estate niche. There are some awesome real estate affiliate programs you can join to start generating consistent income in this niche.
Real estate is an evergreen niche and there is a wide variety of products and services within this niche that have affiliate programs.
The following real estate affiliate programs are sure to provide you with some awesome options for earning affiliate commissions.
How I Make $1,000 Commissions Using a Simple 2-Step Process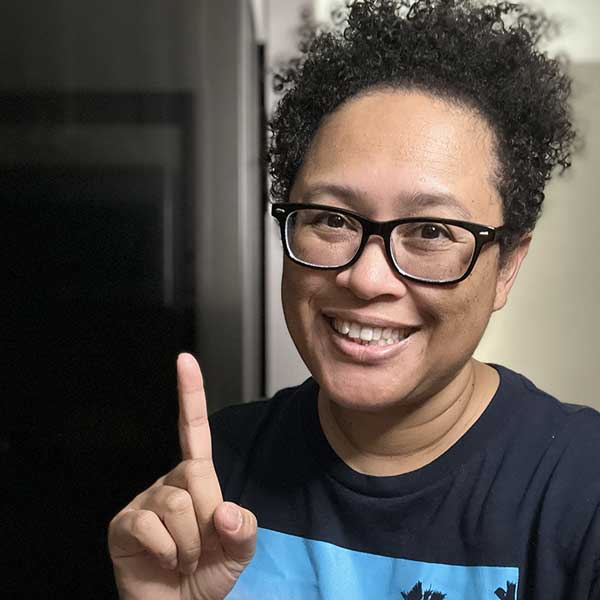 Hi! I'm Eartha, the author of this blog and an affiliate marketer. The goal of this website is to share any awesome affiliate programs that I find as well as ways to increase affiliate income.
One of the ways I've been able to increase my online income is by focusing on promoting high-ticket affiliate products. These products offer higher commissions.
Making higher commissions is one of the fastest ways to scale your online income. Click below to discover how I'm able to make $1,000 – $2,000 commissions:
Real Estate Affiliate Programs for Steady Commissions
What I like about the affiliate programs highlighted below is that they are in a some good real estate subniches. They cover products and services that help real estate agents as well as homeowners.
Besides sharing these different programs, I will also cover my favorite and most trusted method of earning consistent affiliate commissions.
Real Estate Affiliates
The Real Estate Affiliates website is an affiliate marketing network for the real estate niche. By joining this network, you'll be able to find affiliate real estate offers in the CPA, CPL, and revenue share affiliate models.
What's great about this affiliate network is that you can find multiple offers in one place. They also pay commissions every 15 days.
Signing up is easy. It requires filling out a simple form and sharing your websites and traffic generation methods.
Commission: 25%
Cookie Length: 60 days
---
Real Estate Express
This service provides training courses and prep for becoming a license real estate agent. A user chooses their state in which they want to be licensed and then selects a training package.
Real Estate Express is a great service to recommend in this niche. There are people everyday who are wanting to change careers or start part-time in real estate.
Therefore, this website is sure to have great conversions when targeting aspiring real estate agents. They offer a 20% commission with a 99 day cookie length. Commissions are paid every 15 days from each month end.
Commission: 20%
Cookie Length: 99 days
---
All Things Real Estate
This is a great resource for real estate agents that need marketing materials for their business. They offer high quality, ready-made and customizable real estate marketing supplies and promotional materials.
You can find signs, stationary, clothing, and more for marketing a real estate business. The affiliate program is managed by Refersion and offers a 5% commission and 30-day cookie length.
These products would appeal to almost any real estate agent as unique marketing materials help agents stand out from their competition.
Commission: 5%
Cookie Length: 30 days
---
Zilculator
Software is my favorite thing to promote as an affiliate. It often has high commissions and some are recurring commissions as well. Zilculator offers both. It is property analysis software and they have been in service since 2010.
Zilculator helps wholesalers, rehabbers, investors and realtors with deal analysis and marketing. This service is worth promoting if you want to target those that are into real estate investing.
The affiliate program offers a 40% recurring commission. You can apply by filling out a contact form on the affiliate program page.
Commission: 40% recurring
Cookie Length: not disclosed
---
DealCheck
This is another property analysis software with an excellent affiliate program. Users can use the software to analyze rental properties, BRRRR's, flips & multi-family buildings, estimate profits, and find the best real estate deals.
Real estate investing is a lucrative niche to target and these investors can utilize software such as DealCheck. Applying to the affiliate program is super easy and they don't require you to have a website to begin promoting your affiliate links.
They offer a 30% recurring commission and 90-day cookie length. Fill out the simple sign up form on the affiliate program page to get started.
Commission: 30% recurring
Cookie Length: 90 days
---
Van Education Center [VanEd]
The VanEd website offers online training courses for the real estate agent license as well as appraiser courses. Prospective students can search for courses by state. Besides the licensing training, they also offer continuing education courses.
This website is another great option for recommending to those that want to become licensed real estate agents. The affiliate program offers a 25% commission rate and 30-day cookie length.
Applying is a matter of filling out a contact form and waiting to be contacted.
Commission: 25%
Cookie Length: 30 days
---
American Home Shield
This company specializes in home warranties. A home warranty helps protect your budget when covered components of home systems and appliances break down due to normal wear and tear.
Home warranties will appeal to new homeowners and home sellers. Owning a home is expensive with upkeep and other unexpected maintenance issues. I would imagine that this service would have great conversions when targeting potential and new home owners.
The affiliate program offers some great commissions. You can earn $15 to $17 dollars on qualified leads and 15% on qualified sales. You can apply for the program through CJ Affiliate.
Commission: $15 to $17 on qualified leads, 15% on qualified sales
Cookie Length: 45 days
---
Virtual Staging Solutions
This is an awesome real estate solution for home sellers. Virtual Staging Solutions enables home sellers to stage any room in their home virtually. This alleviates the time and costs associated with hiring a staging service.
Users can submit their professional photos of each room and the service will add furniture to the photo. A staged home helps close sales faster. This is a unique service in the real estate niche that is extremely helpful.
There are sure to be plenty of conversions with this service. The affiliate program offers a 25% lifetime commission. You can apply by filling out a form and registering as a new affiliate.
Commission: 25% lifetime
Cookie Length: not disclosed
---
How to Earn Steady Commissions with Real Estate Affiliate Programs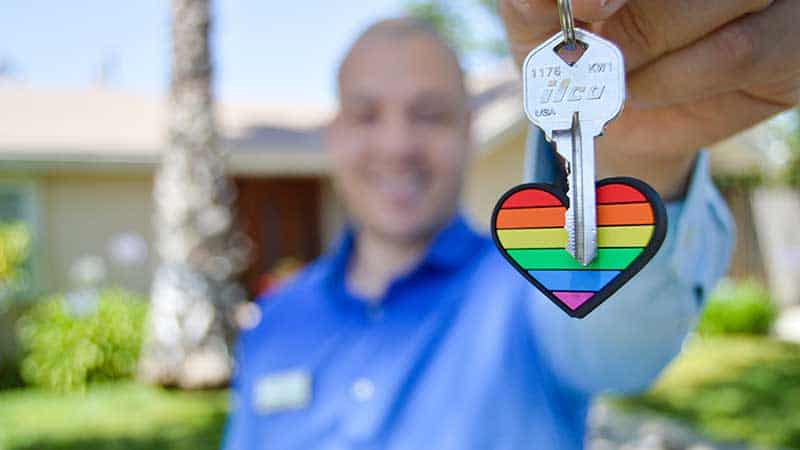 There are some great affiliate programs in the list above that make getting into the real estate niche worthwhile. The question is, how can you get into this niche and earn steady affiliate commissions?
My preferred and recommended method is to create a niche blog. I got my start in affiliate marketing by creating a niche blog. It is what I continue to do today to make a consistent income online.
When I got started, I didn't know how to make money with a blog. I didn't want to waste time trying to figure it out on my own so I purposely searched for an online training program and found this one.
Following that training program is what helped me to transition from a full-time retail job to working full-time on my blog.
Why a Niche Blog?
Niche blogs work so well because they focus on one specific topic. The content created (your blog posts) are what eventually get indexed in the search engines and then ranked in the search results.
People that find your blog posts are targeted to your niche. Therefore, there is a higher chance that a percentage of your web visitors will buy what you are recommending.
This method of earning affiliate commissions is a long-term one that can earn steady commissions month after month.
Best of all, once you establish one niche blog and grow it to earning a steady income, you can repeat the process over and over within different niches.
Choosing a Real Estate Niche
You can absolutely stay within the general real estate niche. However, it sometimes helps to subniche when at all possible. The more targeted your visitors, the higher the chances some of them will convert into sales.
The key is not to subniche so much that you run out of content to create. If you consider some of the real estate affiliate programs above, they are in some great subniches. Some of them include:
property analysis
home warranties
real estate courses
home staging
If you have a particular interest in a specific subniche, you can create a really helpful and informative niche blog. For example, if you wanted to help others learn about what it takes to become a real estate agent and what is involved after becoming one, you could easily promote real estate courses.
There are many subniches within real estate that you can explore. If you want to stay general, you can create various categories that touch on different subniches.
Closing Thoughts On Real Estate Affiliate Programs
I think real estate is definitely worth the effort as an affiliate marketer. There are so many different affilaite programs that offer some decent commissions.
Creating a niche blog is one of the best ways to make money online by promoting affiliate products. If you are ready to level up your affiliate earnings, I recommend following the same step-by-step training program I used.