You may or may not be surprised to know that saunas are searched for by many people for their health benefits. This is particularly true for infrared saunas.
The following sauna affiliate programs offer some excellent products in the form of portable saunas, blankets, lamps, and more.
Some of the portable saunas that are affiliate products are sold for upwards of $4,000 and more. That provides you plenty of opportunity to earn some lucrative commissions.
What are Sauna Affiliate Programs?
These affiliate programs are set up by companies in order to increase sales through the marketing efforts of affiliate marketers.
Most of these affiliate programs pay commissions on a monthly basis via PayPal.
NeoSauna
Higher Dose
Sauna Space
Relax Saunas
Therasage
Tired of not making affiliate sales? Learn how I went from zero to consistent affiliate commissions every month. Click here to learn how I did it.
1. NeoSauna
The NeoSauna company specializes in full-spectrum infrared saunas. All of the NeoSaunas come standard with Himalayan salt walls built-in.
The NeoSauna affiliate program offers a 10% commission rate and has a $100 minimum payment threshold. Payments are sent once per month for the previous month's sales.
Commission: 10%
Cookie Length: not disclosed
---
2. Higher Dose
Higher Dose manufactures infrared sauna blankets. These sauna blankets increase the body's thermal energy and promote a temporary increase in blood flow – so you sweat like you're working out, without working out.
The Higher Dose affiliate program is managed through ShareASale and offers a 15% commission rate and 45-day cookie length.
Commission: 15%
Cookie Length: 45 days
---
3. Sauna Space
This company specializes in infrared cage saunas. These saunas are sleek, minimalist, and portable. They can be set up for daily use and be easily disassembled to put away.
The Sauna Space affiliate program is managed through Refersion and offers a 10% commission and 100-day cookie length.
Commission: 10%
Cookie Length: 100
---
4. Relax Saunas
You can find far infrared saunas and lamps on this website. They sell a variety of portable saunas, lie down saunas, and lamps.
The Relax Saunas affiliate program offers a 12% commission and 90-day cookie length. Commissions are paid at the beginning of each month via Zelle.
Commission: 12%
Cookie Length: 90 days
---
5. Therasage
The Therasage company provides unique healthy infrared healing energy to the public in easy to use and affordable, high quality products.
You can find portable saunas, lamps, heating pads, and more. The affiliate program is is managed through Refersion and offers a 10% commission rate and 30-day cookie length.
Commission: 10%
Cookie Length: 30 days
---
How to Promote Sauna Affiliate Products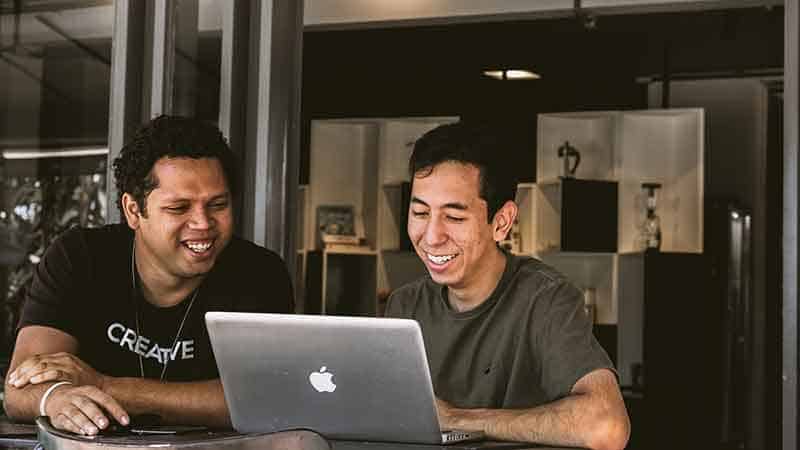 You may wonder what your options are for promoting these various affiliate products. While there are many ways, I always recommend a tried-and-true method.
That method is to create a niche blog. A niche blog focuses on one specific topic.
They are highly effective for promoting affiliate products due to the content that you create.
It wasn't until I created a niche blog of my own that I was finally able to earn a consistent income from affiliate marketing.
Initially, I didn't know how to earn income with a blog. Rather than try to figure it all out on my own, I chose to find an online training program.
Fortunately, I came across this step-by-step training program, and taking action on what I learned there helped to create a successful niche blog.
Overall, I feel that niche blogs are an effective strategy for making money online.
This is especially true for beginners and those that are seeking a low-cost online business.
What to Know About Niche Blogs
Choose a Suitable Sauna Niche
A niche blog must start off with you choosing a niche. In this case, you already know that your niche will be related to saunas.
One way to help you choose a niche is to do some keyword research. Here are some ideas I generated from using Google Search and its autosuggest feature:
infrared sauna health benefits
infrared sauna blankets
how to use infrared saunas
You can create a general sauna niche blog but choosing a subniche is often better.
For example, you could focus your blog solely on infrared sauna benefits or focus only on infrared sauna blankets.
The more niche you are, the more targeted your audience will be. This is beneficial because you'll be attracting the exact people that will likely buy what you're recommending.
Niche Blogs are Low-Cost and Easy to Set Up
There are some key things to know about niche blogs. For one thing, they are low-cost and easy to start.
All that you need is a domain name, web hosting, and WordPress (which is free.) Most web hosting providers can set you up with everything that you need.
I recommend either SiteGround or WPX for web hosting. Both offer fast hosting and excellent customer service.
You'll Need to Write New Blog Posts Often
It is the content that you create that will attract targeted web visitors. Therefore, it is key to write new blog posts on a regular basis.
My goal is to write a new blog post at least 2 to 3 times per week. That may seem like a lot but it isn't when you consider spending a few hours out of your week to write.
At a bare minimum, your goal should be 1 to 2 new posts per week.
Write 5 to 10 Good Blog Posts Before Applying to Sauna Affiliate Programs
Most affiliate programs may have an approval process when you fill out an application.
Your best chance of being approved is to already have your niche blog up and running with at least 5 to 10 good blog posts.
This is helpful as whoever is approving your application will see that you are serious about promoting their products based on your blog content.
Writing Blog Posts for a Sauna Blog
The best blog posts to write are ones that you've done keyword research for. Doing keyword research enables you to write posts that your target audience is searching for.
You can utilize any keyword tools that you want. Some are free and some are paid. However, Google Search is sufficient for you needs.
Use the autosuggest feature to come up with an unlimited number of new blog post ideas.
Write helpful blog posts that address your audience's questions and concerns.
It is your blog post articles that will eventually be indexed and ranked by the search engines.
Closing Tips
There is good money to be made in the sauna niche. Many of the products are priced in the thousands of dollars.
When your niche blog begins to receive web traffic, it has the potential to make affiliate commissions.
A niche blog is one of the best ways to earn income online.
If you are ready to start earning consistent income online, consider following the same step-by-step training program I followed.
Ready to make money with a blog? Learn how I went from zero to consistent affiliate commissions every month. Click here to learn how I did it.