Blogging is not only a great online business model, it is a great way to help people. In the case of this post, you can help people save money.
So can you make money blogging about saving money? The answer is yes! Many people are seeking help on this topic and by providing answers within your blog content, you can also earn income via affiliate products, display ads, or selling your own product.
I have experience in earning income from niche blogs. There are some important things to keep in mind when blogging for income which I will cover below.
Ready to make money with a blog? Learn how I went from zero to consistent affiliate commissions every month. Click here to learn how I did it.
Blogging About Saving Money in the Personal Finance Niche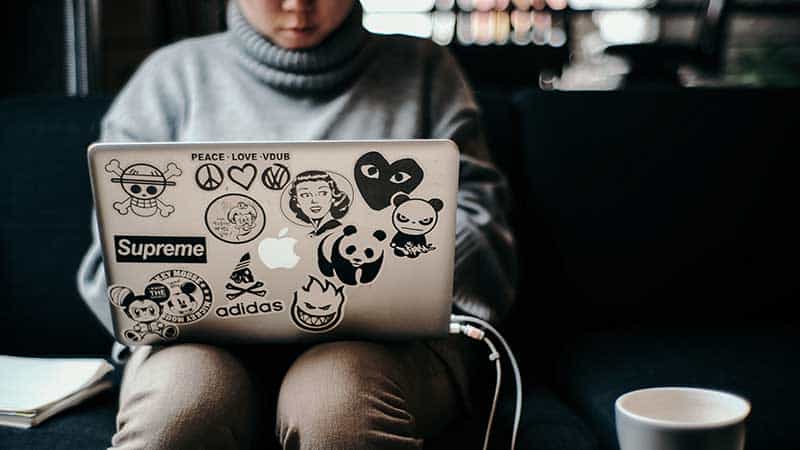 The saving money niche falls under the overall personal finance niche. It is an evergreen niche. Meaning, it will always be a niche in which people will be searching.
You can create a general saving money blog and cover a wide variety of topics related to saving.
Or you can choose to focus on a specific subniche. Here are some ideas:
saving money for college students
how to save money while paying off debt
save money for retirement
learn to save money for buying a home
These subniches address specific goals that people want to save money for. The benefit of choosing a subniche is that you are targeting a more specific audience.
That means less competition in the search engines when your blog posts begin to rank.
Another nice thing about subniches is that your niche audience is highly likely to convert more which means more affiliate sales for you.
You Don't Need to Be an Expert at Saving Money
A common misconception about blogging is that you have to be an expert at the niche that you've chosen.
If you are, that is a big benefit. You'll definitely be able to share your experience and knowledge.
A great example of this is Jeff Rose. He has created a full-time income from his finance blog.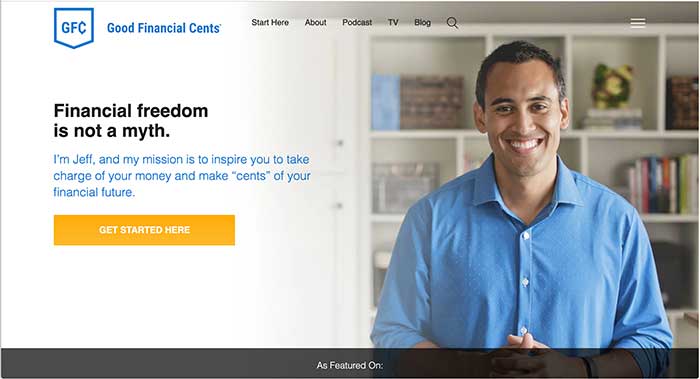 However, if you feel that you are not good at saving money, you can approach your blog from the standpoint of learning yourself.
Often times, this perspective leads to really engaging content. Your readers get to learn from your mistakes and successes.
The best part is that as you are learning you are becoming an expert in your niche.
Ways You Can Make Money with Your Blog
After you have some content up on your blog, you'll likely be ready to monetize your blog.
There are a variety of ways to do so and the options below are some of the most popular.
Affiliate Programs in the Finance Niche
My favorite way to earn income with a blog is by promoting affiliate products. There are many services and products in the finance niche that have affiliate programs.
Affiliate marketing is the promotion of another company's products and/or services in exchange for a commission when a sale is made.
When I got started with my own niche blog, I didn't know how to make money with it.
I decided to find an online training program to teach me how to create a successful niche blog and found this one.
Putting what I learned into action helped me to create a consistent income online with a blog and affiliate marketing.
In the case of the saving money niche, you can find products or services that help people with creating a budget and learning how to save.
Here are some companies with affiliate programs that you can consider:
There are many more of them out there. The ones I found above I discovered from doing a quick Google search.
Affiliate programs are awesome in terms of a blog earning income. You can promote any number of affiliate products that you want.
Many of them have great commissions and you can even find some that have recurring commissions.
Display Ads
This is probably one of the easiest methods of earning income with your blog. Display ads are ads that you place within your blog's content.
It usually involves copying and pasting some special code into your blog's header or footer section.
There are several popular display ad services that you can join. Keep in mind that many of them do have requirements in terms of the number of pageviews that your website gets.
Google Adsense is one option and doesn't have the same type of requirements that other display ad companies do.
Some popular display ad services include:
When your blog reaches a high number of pageviews, your earnings from display ads could be quite lucrative.
There are many bloggers that earn a bulk of their online income from these ads. In many cases, they are earning in the thousands of dollars per month.
Your Own Products
Do you want to or already have created your own product? This is another popular way to earn with a blog.
Many bloggers create their own online courses, books, software, or other products to monetize their blogs.
Having a blog is also a way to brand yourself and your business. You can build an audience, email list, and make consistent sales from your products.
What You Need to Get Started to Blog About Saving Money
Today, it is easy to get your own blog up and running. There is no need to have any technical experience.
There are only three things that you need. I always recommend avoiding the free blogging services and using your own self-hosted WordPress website.
The items below are what you'll need to get started.
Choosing a Good Domain Name
Of course, you'll want to pick a good domain name. This is your web address. You can place a keyword phrase in your domain.
For example, if you wanted to have the phrase "saving money" in your domain name you can.
If you prefer to choose a domain for branding purposes, you can do that too. Your domain name doesn't have to relate to your niche, although it helps.
Sign Up with a Web Hosting Provider
There is no need to sign up with an expensive web hosting provider when you're just starting out.
Bluehost is inexpensive and is where a lot of bloggers start. I also recommend SiteGround and WPX.
Install WordPress On Your Hosting Account
WordPress is one of the most popular content management systems in the world. Another plus is that it is free to download and use.
When you sign up for web hosting, you can install WordPress using one-click installation.
Most web hosting providers have one-click WordPress installation. Some web hosting providers will also install it for you.
Creating Content for Your Blog and How Often
A successful blog has new blog posts added frequently. Without regular content, your blog won't have much of a chance of earning income.
Before I write a new blog post, I do keyword research to find out what people in the niche are searching for.
The easiest way to do so is to open Google Search and begin typing in keywords related to saving money.
Google will display its autosuggest results. This will provide you with a ton of blog post ideas.
Even better, these are things that your niche audience is searching for which will help you to be found in the search engine results.
As far as how often you should write new posts, I recommend at least 1 to 2 new posts per week.
If you can write more, go for it. Always write for your readers. Write the best content that you can.
Your Next Steps
I hope that this post has highlighted some key essentials for making money with a blog that focuses on saving money.
Personal finance will always be a lucrative niche to be in. The topic of saving money will always be of interest.
You have plenty of opportunity to create a successful niche blog that earns a steady stream of income online.
Choose a domain name
Obtain web hosting
Install WordPress using one-click installation
Ready to make money with a blog? Learn how I went from zero to consistent affiliate commissions every month. Click here to learn how I did it.