Thanks to the YouTube algorithm, I was introduced to one of Richard Yu's videos. It was about a day in the life of a 7-figure 22 year old.
I was intrigued and watched the entire video. It started off with Richard's morning routine which consists of waking up at 5 am, cold shower, prayer and journaling.
The remainder of the video goes into his workout and work routine. Overall, it was interesting to watch and certainly motivates one to be more disciplined in their day.
If you are wondering if his High Performance Masterclass is worth watching or if it's a scam, keep reading to learn more about Richard Yu and what he offers in terms of his online courses and coaching.
How I Make $1,000 Commissions or More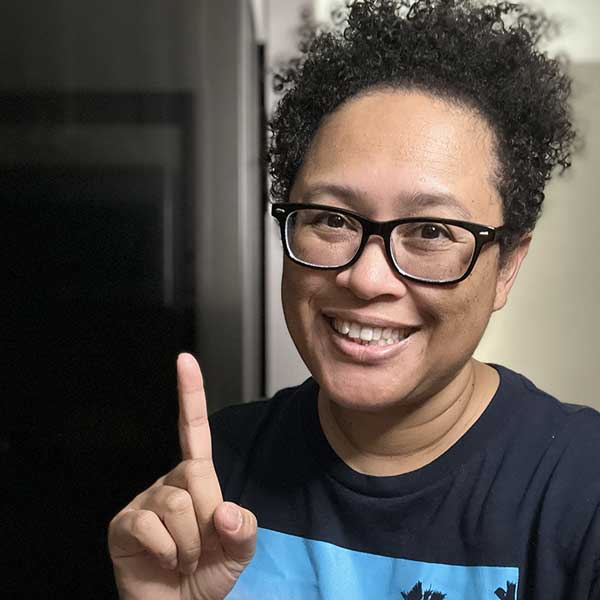 Hi! I'm Eartha, the author of this blog and an affiliate marketer. I have been earning a steady income online without my own products, without dealing with customer service, and without having to talk to anyone on the phone.
Affiliate marketing is a great online business to start and when you do high-ticket affiliate marketing, you can earn commissions of $1,000 or more depending on the niche that you're in.
If you want to learn how I've been able to make a steady commission online earning commissions of $1K and up, visit my page below:
Who is Richard Yu?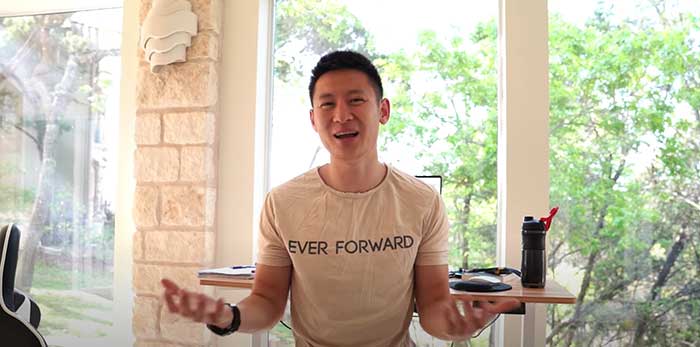 As of this writing, Richard is a 22-year old high-performance coach. He has a popular and fast-growing YouTube channel that contains videos of his daily routines.
He is a 7-figure earner and his business consists of online courses in the high-performance and coaching niche.
Richard resides in Austin, TX and shares a space with a few of his entrepreneurial friends.
His mentors include Vince Del Monte and Joel Marion who are both super successful in the health & fitness niche.
Richard has achieved a high-level of success by leveraging YouTube to grow his coaching business.
His courses and coaching teach others in the niche how to acquire similar success.
High-Performance Training Program and High Performance Influencer Program
Richard offers two online courses. The first program called the High Performance Training program is a performance-based coaching program specifically designed to help ambitious individuals in their time management, productivity, and mindset in order to sustain a high-performance lifestyle.
The second program called the High Performance Influencer Program is a comprehensive coaching program designed to teach step-by-step how to create a successful online coaching business and scale it on YouTube.
Pricing for the programs is not immediately disclosed but after watching his introductory masterclass, I don't doubt that they are high-ticket programs.
From what he shares in his YouTube videos, I can bet that his courses and coaching are top-notch.
He shares many of his student's success stories and they have achieved awesome results.
Growing Your Business with YouTube
One of Richard's key strategies is growing a business utilizing YouTube videos.
He has done this successfully and even has a video detailing how he plans to use YouTube to make a million dollars in 2021.
I can attest to the power of YouTube for growing a business. My YouTube channel has helped me tremendously in terms of building an email list and earning affiliate commissions.
YouTube has such a large reach that even small channels can gain a following and earn income if you post new videos on a consistent basis.
What is the High Performance Masterclass?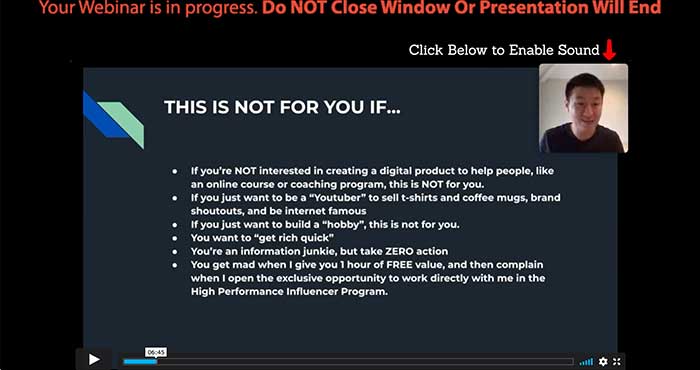 When you watch any of Richard's videos, he will have a link to his High Performance Masterclass in his video descriptions.
It is a free webinar that is about 1.5 hours in length. I signed up and watched the entire webinar.
The webinar is based on a live webinar he conducted previously. Richard is high-energy throughout and shares a bit about his background and how he grew his business.
His business revolves around his own use of YouTube to help sell his digital courses and coaching program.
There was some good info shared in the webinar. The way he lays out the business model makes it seem completely doable by anyone.
However, he does point out who this business model is for and who shouldn't pursue it.
For the most part, if you have a digital course already or have the desire to create one, you can benefit from his training.
You don't need any previous experience.
Required Scheduled Call
Before you can get started with any of Richard's training, you'll have to schedule a call with him or his team.
This is clearly stated below the High Performance Masterclass webinar. In fact, he makes it clear that it is important to watch the entire webinar as he will ask you questions about it on the call.
If you cannot answer the questions, he likely will not move forward with you.
These phone calls are likely used to weed out those that are not 100% interested in committing to the training.
Is an Online Course or Coaching Business Right for You?
Before you consider investing your time and money into Richard Yu's coaching programs, it's important to ask yourself if selling your own online course or offering coaching is for you.
Personally, I enjoy helping people and I do so through my own YouTube channel. However, I am not at the point that I want to create a course, sell it, offer coaching, or deal with customer service.
Maybe sometime down the line but for now, I enjoy being an affiliate marketer and not having to deal with selling my own product.
Selling your own product is always a smart way to go. You have better control of the product and you can charge what you want for it.
Pros and Cons of Selling Your Own Product
Although selling your own product can be very lucrative, it doesn't come without its pros and cons.
The pros may include:
digital products can be sold repeatedly with no physical inventory
unlimited earning potential
online business model so it has greater reach
long-term business
The cons may include:
handling customer service issues
if offering coaching, it may require a structured schedule
not a passive income if offering one-on-one coaching
Also, keep in mind that a large part of this business will involve you growing your brand.
That is why YouTube plays a big role in Richard's own business and training courses.
YouTube is one of the best platforms for growing your brand. If you are not willing to build your brand, this may not be the best business model for you.
The Online Course & Coaching Strategy
After viewing many of Richard's videos, I began to learn more about the online course and coaching strategy.
This is a high-ticket business model and involves what Richard refers to as the C4 Method. It breaks down like this:
Content
Conversation
Closing Call
Coaching
Content
The content is where you do lead generation. Therefore, you'll want to create lead generating content on your social media accounts and YouTube.
Facebook groups, Instagram, and YouTube are the main traffic sources that work well with this strategy. The key is to provide value on your posts which leads to #2 – conversation.
Conversation
The point of the conversation is to ask your prospect questions about where they are and what they need in terms of the niche you're in.
During this conversation, you'll want to lead them to a free consultation call. The call is where you make the closing sale.
Closing Call
You're going to need some closing call sales skills for this portion of the strategy. For the most part, you'll continue the conversation and point out how your product can help your prospect get from A to Z.
This is also the point of the strategy where you actually collect payment. Keep in mind, you're product is high-ticket. Meaning, you're likely charging over $2,000 or more.
Most people aren't willing to drop that much money on a product and coaching for someone they do not know. That is why the buildup is key with conversation and the closing call.
Coaching
This is where you provide your service. You begin coaching your clients in group Zoom calls. As you coach, you're also recording which after 6 to 8 weeks, you now have your online course.
Closing Thoughts On Richard Yu Coaching
Overall, I think Richard offers really good value in his YouTube videos. I don't doubt that his actual paid courses and coaching are exceptional as well.
If you are wanting to start your own digital product business or are in need of some motivation to grow the business you already have, Richard's courses and coaching may be a good fit for you.
Do keep in mind that it is not cheap to get started. Even upon booking a call with his team, you will be asked if you have the financial resources to pay for the program and coaching as pictured below: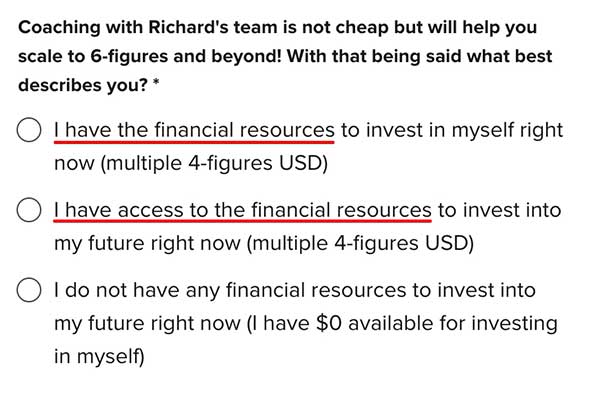 I'm sure this question is to weed out people that simply cannot pay for the training. However, it comes off as pushy (in my opinion) and if you are to check the last box, are they going to cancel the call altogether?
This question alone will probably eliminate those that cannot pay for the course to not continue on with booking the call. I get it. It takes money to make money, right?
However, not everyone can afford to invest thousands of dollars with the hopes of recouping their investment.
The fact of the matter is that coaching is not for everyone as much as the marketing online makes it out to be that anyone can do it.
Update: Since this post was written, Richard has created an alternative course called the Richard Yu remote setting course.
How I Make a Steady Income Online
Another great online business alternative is affiliate marketing. It is the online business I got started with and what I continue to do today.
It doesn't require having your own product or dealing with customer service. It is low-cost and low-risk to start.
I create niche websites and promote other people's products. It works like this:
Choose a niche
Build a website
Attract visitors
Earn revenue
A niche website generates free targeted web traffic. You never have to pay for ads and your earning potential is unlimited.
I also implement sales funnels to promote high-ticket affiliate offers. Getting a sales funnel up and using it to automate your sales process has a bit of a learning curve.
There are some good training programs out there to learn how it works including the Zach Crawford affiliate marketing course.
To give you an idea of what's possible, here is a screen capture of an affiliate payment I received from one affiliate program I'm a part of: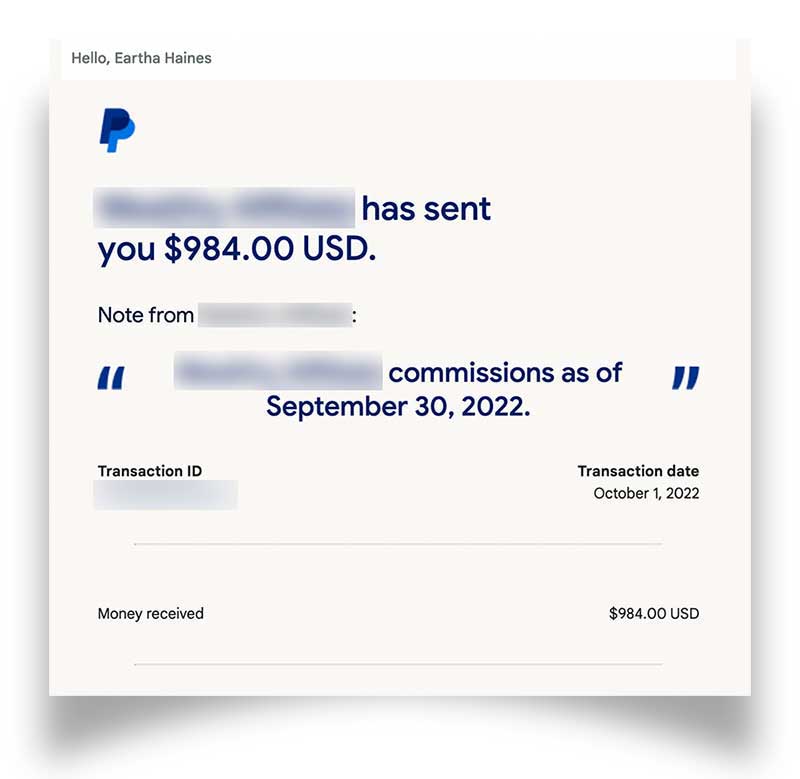 If it sounds interesting to you, consider following the same step-by-step training program I followed.
Alternative: Learn how I went from zero to consistent income online every month. Click here to learn how I did it.