Every year there is a new method of making money online that people start selling courses for and the flavor for 2021 is inside closing or remote closing. Cole Gordon's Remote Closer Academy is another training program in the inside sales niche.
I signed up to watch the free webinar to learn more about Cole and what the Remote Closer Academy is about.
Unfortunately, there wasn't a whole lot of detail offered and really, it was about getting you to click the apply button in order to schedule a phone call.
Upon signing up for the free webinar, you are required to enter your name, email, and phone number. I did that and immediately received a phone call before I even finished the webinar.
In this post, I'm going to cover what a remote closer does, the pros and cons, and how much the Remote Closer Academy costs.
| | |
| --- | --- |
| Product Name: | Remote Closing Academy |
| Product Creator: | Cole Gordon |
| Product Price: | $7,500 – $8,400 (estimate from research) |
How I Make $1,000 Commissions Without Personally Selling Anything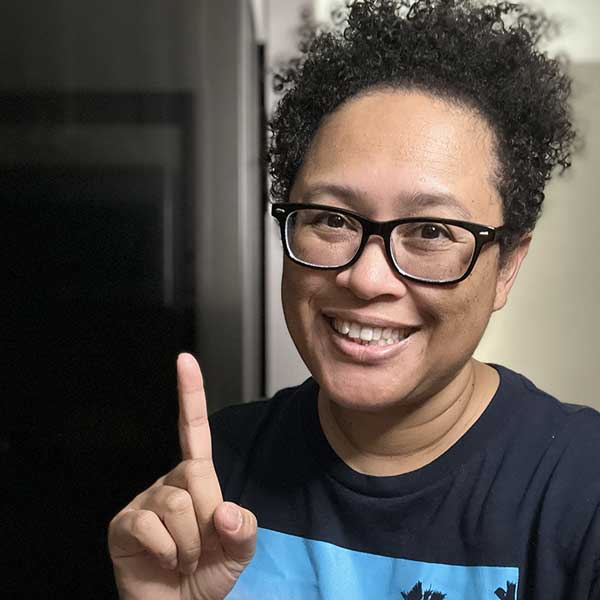 Hey there! I'm Eartha, the author of this blog and an affiliate marketer. I seek out affiliate programs and online courses that may help boost online income.
The way I've been able to increase my affiliate income is by focusing on recommending high-ticket products that offer high commissions.
I'm able to make $1,000 – $2,000 commissions without selling over the phone, setting up Zoom calls, or reaching out to people over DMs.
If you're ready to scale up your online income, click the link below to follow the same training I followed to learn high-income skills:
Who is Cole Gordon?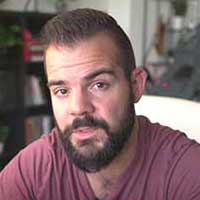 I had never heard of Cole Gordon until I came across one of his ads on YouTube for his Remote Closing Academy.
From what I gathered online from his YouTube channel and interviews, he has years of sales experience as a remote closer.
Before getting into inside sales, he ran an agency business that specialized in done-for-you paid ads. He did not like it but at the same time was completing training in a high-ticket coaching program.
Eventually, he started doing high-ticket sales becoming a top-performer for various sales teams. Cole then started his own sales training and recruitment company.
He has released various programs to include his 7-Figure Selling Academy and now the most recent Remote Closer Academy.
What is the Remote Closing Academy?
This is a training program created by Cole Gordon that teaches anyone how to become a successful high-ticket salesperson.
According to Cole's webinar, the Remote Closing Academy will:
Help you find lucrative offers to sell out of Cole's personal Rolodex of 179 business owners
Teach you how to find your own offers
Learn how to become a world-class remote closer
Review your calls, role play, etc.
Cole says he has trained over 100 closers taking them from zero to success teaching them the same strategies he uses.
What is Remote Closing?
As I mentioned, remote closing or inside closing has become popular due to various training programs that are available.
Some other inside closer programs include Mike Barron's Inside Closer and Payton Welch's Inside Closer.
Remote closing is another term for inside sales, inside closing, or high-ticket sales. Essentially, it is sales for high-ticket products.
You often conduct sales over the phone or video chat software such as Zoom or Skype.
The reason why remote closing is popular is due to the high commissions that you can possibly make.
Many remote closers earn anywhere from $2K to $5K and up per sale. That means a good closer can earn upwards of $20K per month.
The key is to find good offers. Most of these offers will be in the high-ticket coaching niche. For example, there are coaches that teach other business owners how to create high-ticket coaching programs of their own.
These business owners will pay for the coaching which may cost them around $10,000 or more. As a remote closer, it is your job to enroll people into these programs.
The business owner generates the leads, these leads schedule appointments to speak over the phone or via video chat, and you reach out to these leads on your schedule.
There are pros and cons to remote closing. Here are some to consider.
Pros of Remote Closing
Work from home
Flexible schedule
High commissions
Cons of Remote Closing
Must become good at selling
You have to find your own offers
If you underperform, you may be let go
If you are not comfortable with speaking on the phone or over video chat, remote closing may not be for you.
Also, if you are not comfortable with selling, you may not do well. You can learn the skills but you should also like the process. Otherwise, you'll likely quit before you can earn a steady income with it.
Although Cole states that he will help you find lucrative offers, there are still no guarantees that you will land any of them.
Inside sales have become more competitive, especially with the prominence of all of these training programs making it more popular.
There may be plenty of high-ticket offers available but as a newcomer, you'll be competing for them among more experienced closers.
Not to mention that if you do land an offer or two, you'll have to perform well so that you are not replaced by someone who can sell more than you.
How Much Does Remote Closing Academy Cost?
Cole Gordon's free webinar does not reveal the cost of the training program. However, upon my own research, I found that others have been quoted anywhere between $7,500 to $8,400 for the training.
That is one of the most expensive inside closer programs I have heard of thus far. If you search around, you can find similar training programs for much less.
I would shop around before spending that much on such training. Personally, if I were going to drop that much cash on anything, It would be a website that is already earning passive income.
Is Cole Gordon Legit or a Scam?
I wouldn't consider Cole Gordon or the Remote Closing Academy to be a scam. After doing some research, I think Cole Gordon is the real deal when it comes to remote closing.
Whether or not his training program is worth the price is another issue. It doesn't hurt to do your own research on Cole.
A big part of spending thousands of dollars on any coaching program is to feel that the coach you're buying from is trustworthy and will provide tons of value.
I haven't heard of Cole Gordon until recently so I wouldn't know if what he offers will provide the best training for becoming an inside closer.
I'm always wary of high-ticket anything. There are a lot of scams out there so it is important to do as much of your own research on a product and product owner as you can.
An Alternative Method to Remote Closing
If remote closing isn't for you, you'll be glad to know that you can earn income online without talking on the phone or conducting video calls.
One of the best ways to earn income online is through affiliate marketing. Affiliate marketing is the promotion of another company's products in exchange for a commission when a sale is made.
I accomplish this by creating simple 1 to 2-page websites and recommending affiliate products
It works like this: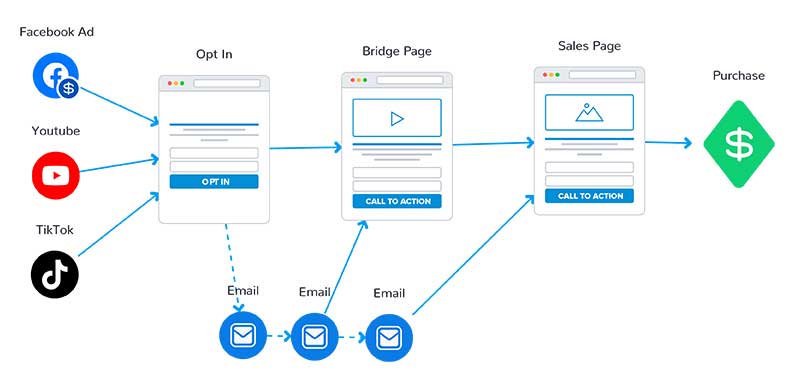 There are many benefits to affiliate marketing including:
Never needing your own product
No customer service
Nothing to pack or ship ever
Unlimited earning potential
Work from anywhere with a WiFi connection
No selling over the phone or video calls
Tons of affiliate products you can promote
Choose any niche you want
When I got started in affiliate marketing, I didn't know how to earn income online. I purposely searched for an online training program and found this one.
Taking action on what I learned in that training, I was able to transition from a full-time retail job to working on my business full-time.
Here is a screenshot of an affiliate commission I made from one affiliate program: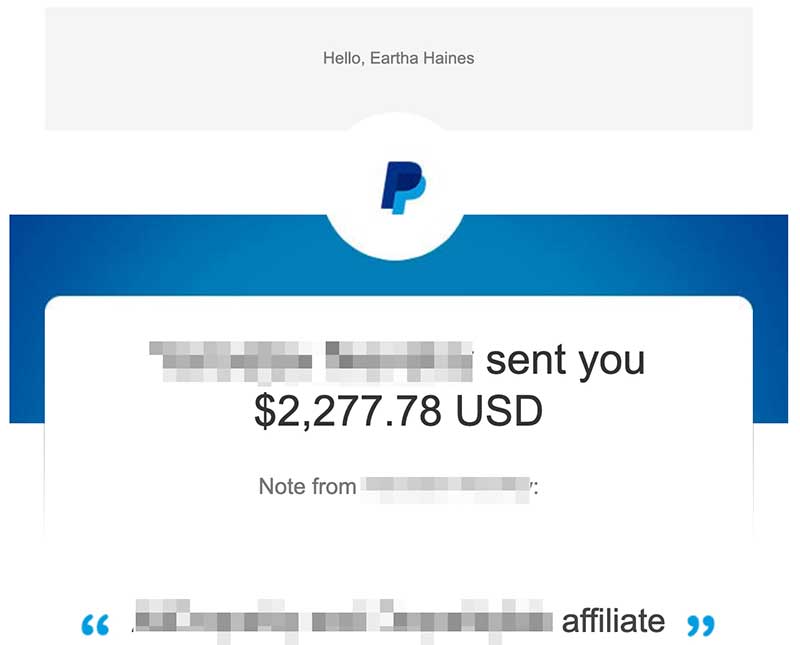 It really is my favorite way to earn income online. Taking action in combination with the training is what helped catapult my progress.
You can follow the same training. Learn more about how you can start today for free by clicking the button below:
Closing Thoughts
Becoming an inside closer is enticing when you think of the high commissions that you can earn. It is important to understand that there is more to it than what may seem.
If you do a search on YouTube, you will come across a lot of videos by experienced inside closers who share their personal experiences.
It is essential to create multiple streams of income. One of the best ways to do this is to create an online business.
My recommendation is to create a niche affiliate website. Learn how I went from zero to a steady income online with a simple niche website. Click here to learn more.
Keep taking action!
Eartha 🙂