Do you like the idea of selling a high-quality product on your own schedule without any prior experience? That is what Vector Marketing is offering to anyone 18 years or older.
To answer the question of is Vector Marketing a real job, the answer is that it isn't a job in the sense that you are an employee of the company. Rather, you are an independent contractor (sales representative.) The income earned is commission-based. The more you can sell, the more you can earn.
I began looking into Vector Marketing to find out what they offer and how to earn income with them. In this post, I'll cover:
What Vector Marketing is
Vector Marketing pay
Qualifications
Vector Marketing training
Some pros and cons
Independent reviews
READ NEXT: How I quit a full-time retail job to work on my website full-time. Click here to learn how.
Vector Marketing a Real Job? It's Not a Job in the Typical Sense
When I came across the Vector Marketing website, I immediately thought that it was some type of job opportunity.
Some of the wording that led me to that thinking included "guaranteed base pay", "great training", "no experience needed", etc.
However, upon further inspection, I realized that what they offer is training as a sales representative to sell Cutco knives.
Essentially, Vector Marketing is a direct selling subsidiary of the Cutco Corporation. They have been in business since 1981.
What is Vector Marketing
This company is the domestic sales arm of Cutco Corporation. They were founded in Philadelphia, Pennsylvania in 1981.
It is made up of individual sales representatives who sell Cutco cutlery via in-person demonstrations or virtually using video chat software such as Zoom, Skype, or FaceTime.
According to Wikipedia, the company has been criticized for its business practices:
"The company has been the subject of criticism and lawsuits for its business practices and has been accused of being a multi-level marketing company. Salespeople are generally young and recruited from high school or college;"

Wikipedia.org
As far as I can tell from the information on the Vector Marketing website, they are transparent about what you're selling and how you earn income.
They make it clear that you start off as an entry-level sales representative selling Cutco knives. The website also states that you earn commissions for sales made.
What wasn't totally clear was the base pay that is offered (more on that below.)
Besides that, if you read through the website, you will get a good understanding of what the company is about and how you make money.
What is Vector Marketing Base Pay?
One of the first things you'll notice on the website is the headline that says "Good Pay" and states that there is guaranteed base pay.
I tried searching for more information about base pay. For example, is it hourly pay? That is what led me to think they hired employees until I read that they train sales reps.
It took a little bit of searching online to find out more about Vector Marketing's base pay.
I found a really informative website that explained that the base pay is not hourly:
"Reps earn a guaranteed base pay of $15-$18 every time they show Cutco to a qualified prospect, whether that be in-person or virtually. This is NOT an hourly rate. People sometimes think it's $15-$18 per hour because most appointments take between 45 minutes to an hour. This is incorrect, though. It's $15-$18 per qualified appointment given."

TheVectorImpact.com
Considering that you work as an independent sales representative, getting paid per appointment is not bad.
The more appointments you make, the more you can earn in base pay. Although it is a nominal fee per appointment, it can still add up.
Qualifications to Become a Vector Marketing Sales Representative
Becoming an independent sales representative does not entail any strict requirements. All that is required is:
18 years or older (however, you can apply at 17 years of age if you've graduated high school)
open-minded
willing to learn
coachable
positive thinking
Other attributes include being committed and willing to communicate frequently with your local office.
There are local offices located across the U.S. In order to apply, you simply input your zip code and fill out a short application on the website.
You can then schedule a time to meet with your local office.
Training and What to Expect
The training will last from two to three days. It is unpaid. However, the website states that you'll receive the same training used in classrooms at Purdue and the University of Calgary.
After you've completed your initial training, you can begin setting appointments. Most sales reps demonstrate Cutco virtually using slideshows and videos.
That being the case, there is no need to use a loaner set of Cutco cutlery. The reps that do choose to demonstrate in person can be assigned a loaner set of cutlery.
Pros and Cons of Vector Marketing
No business opportunity is perfect and some people thrive more than others in any particular business model.
Let's consider some of the pros and cons of being a sales representative of Vector Marketing.
The Pros
No experience needed
Free sales training
Work around your own schedule
Unlimited earning potential
The more you sell, the higher the commission you can make
The Cons
Base pay is not hourly
The base pay is misleading as many people assume they are applying for an hourly position
It is a sales job so you'll need to have or develop sales skills
Training is unpaid
Independent Reviews
A lot of the reviewers I've watched on YouTube have stated that they were under the assumption of applying for an hourly sales job.
Others complained about the management at their local office. The largest and most common complaint is that Vector Marketing contacts representatives' contacts from their personal phones.
This is noted on the Better Business Bureau website:
"On November 1, 2021 BBB contacted Vector Marketing regarding a pattern of complaints. BBB received 48 complaints in the past 36 months, with 13 alleging the contacting of a representative's contacts from their personal phones, using the representative's name and often times a photo, well after they have left the business. Another 5 complaints allege representatives not getting paid for presentations they have performed."

BBB.org
Is Vector Marketing an MLM?
This is readily obvious but I have not come across any indication that they are. According to Wikipedia, they are a single-level direct selling marketing company.
If anything, they spend the majority of their marketing efforts recruiting new sales reps
A Better Business Model You Can Do Online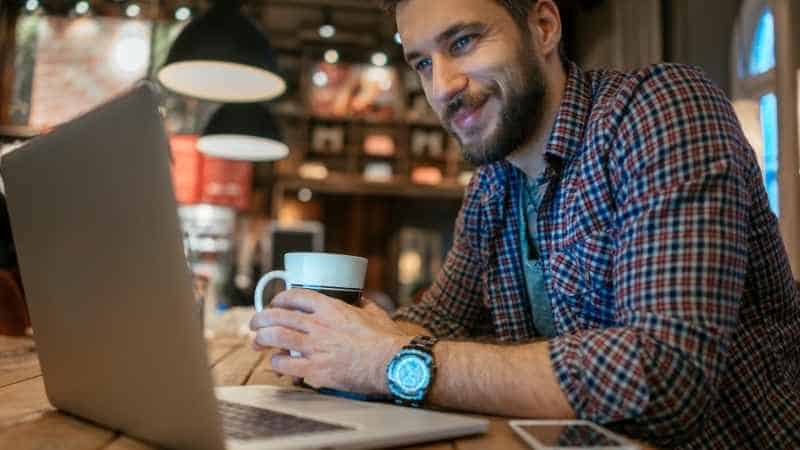 Personally, I am not a fan of direct selling. It is not a business model that I'm interested in. I simply do not have the time or desire to sell to people one-on-one.
While my business is in sales, it is online sales and I do not have to talk to anyone or handle any customer service.
I don't even need my own product. The online business model I am in is affiliate marketing.
Affiliate marketing is the promotion of another company's products and/or services in exchange for a commission when a sale is made.
My online business consists of creating niche websites, writing articles that attract my target audience, and recommending products that I earn commissions on when someone buys them.
Some of my favorite benefits of affiliate marketing include:
You don't need your own product
Never any inventory to buy, store, pack, or ship
Not an MLM (never any recruiting)
No one-on-one sales
Work online
Unlimited earning potential
Tons of affiliate products to promote
Various affiliate programs to join (Amazon.com being one of the largest)
All that you need is a self-hosted WordPress website
It is a low-cost and low-risk online business model. I've been an affiliate marketer for several years now and I love it.
Everything that I know, I've learned from this online training program. Applying what I learned helped me to transition out of a full-time retail job to work on my website full-time.
Closing Thoughts
If you are interested in Vector Marketing, keep in mind that it is not an hourly job. You will not be an employee of the company but rather an independent sales representative.
Do your own research and check out some actual reviews on Youtube to get a better idea of whether or not the opportunity is right for you.
Discover how I earn a steady income online with one website. Click here to learn how.