Puma is one of the most popular athletic shoe brands on the market. That means you have an opportunity as an affiliate to earn some income recommending their products. In order to do that, you'll need to be accepted by the Puma affiliate program.
If you're wondering if the Puma affiliate program is legit, I will go over how it works, what it offers, and some ways to help you get approved when you apply.
How I Make $1,000 Commissions Using a Simple 2-Step Process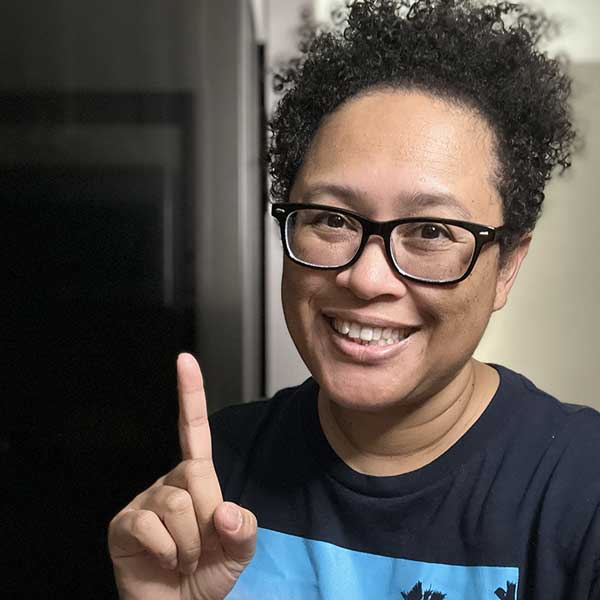 Hi! I'm Eartha, the author of this blog and an affiliate marketer. I seek out and share various affiliate programs and online courses.
I also share ways that may help boost affiliate income. One of the ways that helped me was shifting my focus from low-ticket affiliate offers to high-ticket affiliate offers.
Making higher commissions is one of the fastest ways to scale up affiliate income. Click the link below to discover how I'm able to make $1,000 – $2,000 commissions.
How the Puma Affiliate Program Works
Fortunately, Puma has its own affiliate program. Like many top brands, you can also apply to the Nike affiliate program and Adidas affiliate program. In order to apply to the Puma affiliate program, you will need to first sign up for CJ Affiliate.
CJ Affiliate is an affiliate network that manages Puma's affiliate program. After you've created an account there, you can do a search for Puma and click to apply.
Keep in mind that Puma will likely want affiliates that can demonstrate that they know how to generate a steady flow of targeted traffic.
It is not uncommon for affiliate programs to not accept affiliates for one reason or another. However, the most common reason is not demonstrating you can send traffic to the company's website.
Below, I will outline some ways to help increase your chance of being approved the first time you apply or when you reapply.
Commission: 4%
Cookie Length: 30 days
Increase Your Chances of Being Approved for the Puma Affiliate Program
As I mentioned above, one of the most common reasons for not being accepted by an affiliate program is not having some type of way to send traffic.
Without traffic, you cannot make sales and thus, no affiliate commissions. One mistake beginner affiliates make is to apply to an affiliate program and not submit a website or other online assets like a social media profile.
Many affiliate program applications will ask for a website URL. If you do not have one and still apply, your chances of being approved will be low.
Even if you do have a website but it does not get a lot of traffic, an affiliate program may still reject your application.
Therefore, I highly recommend creating some type of online asset for yourself before applying to any affiliate program.
Create a Niche Website
One of the easiest and most reliable online assets you can create is a niche website. Essentially, a niche website is a blog that focuses on one topic.
What makes a niche website such as great asset is that it can generate a steady stream of traffic for years.
Yet, many people don't like blogging because it requires writing new blog posts on a regular basis. What they don't understand is that the work you put in now will pay off later (possibly for years.)
For some affiliate programs, even if your niche website is brand new, they may accept you as an affiliate.
I often recommend creating a niche website and posting at least 5 – 10 blog posts before applying to an affiliate program.
In the case of the Puma affiliate program, some niche website ideas include:
Running
Sports-related
Fashion
Running shoe reviews
Starting a niche website has been one of the best things I've done. Now I have multiple niche websites that I use as traffic sources.
Setting Up Your Niche Website
Almost all web hosting companies can set you up with everything that you need. There are only 3 things you'll need:
A domain name
Web hosting
WordPress installed on your hosting account
Then it is a matter of creating content (blog posts) on a regular basis (at least 1 – 2 times per week.)
Your blog posts should be based on keyword research. Write for what your target audience is searching for.
Don't guess what to write. Keyword research helps you to be as efficient with your time as possible.
Build a Social Media Following
If a niche website isn't your thing, you can also build a social media following using a platform like Instagram.
It will take time to build up followers but it is often faster and easier to get views on your social media content thanks to Instagram reels, Facebook reels, and TikTok videos.
Instagram is a great platform to start with. They allow you to post a link in your profile even if your account is brand new.
If you are consistent with creating Instagram reels, your videos can begin getting views right away and some may even go viral.
Realize that creating content for social media is no different than creating content for blogs. You have to be consistent with it.
Puma Affiliate Program Alternatives
In the event that you are not approved by the Puma affiliate program, there are other alternatives that you can consider. There are other shoe companies that sell Puma products and have their own affiliate programs.
Here are a few options:
How I Make $1K – $2K Commissions
I've been doing affiliate marketing for quite some time and up until recently, I focused most of my efforts on recommending low-ticket affiliate offers.
A typical commission that I'd make would be around $47. It would require hundreds of sales to make a decent amount of commissions at $47 per sale.
That is difficult to do each and every month. What is much easier is to recommend a higher-ticket product that offers much higher commissions.
For example, one product that I promote has a minimum commission of $1,000. In order to hit $4K per month, I'd only need to make 4 sales versus 85 sales of a $47 product.
I'd rather put in the effort to make four high-ticket sales versus 85 low-ticket sales!
To demonstrate what is possible, here are some screen captures of affiliate commissions I've made: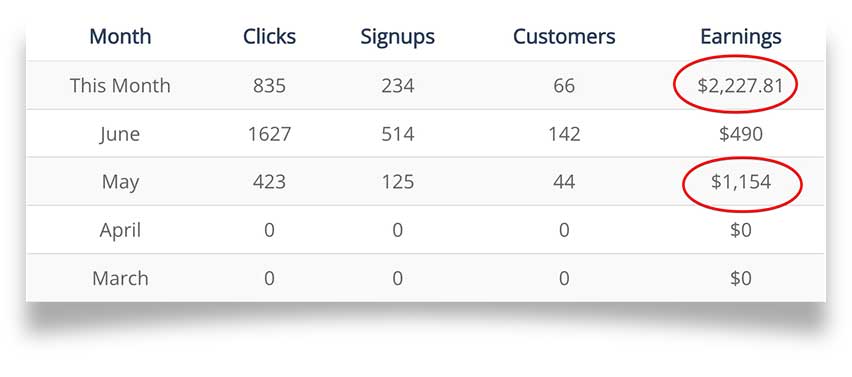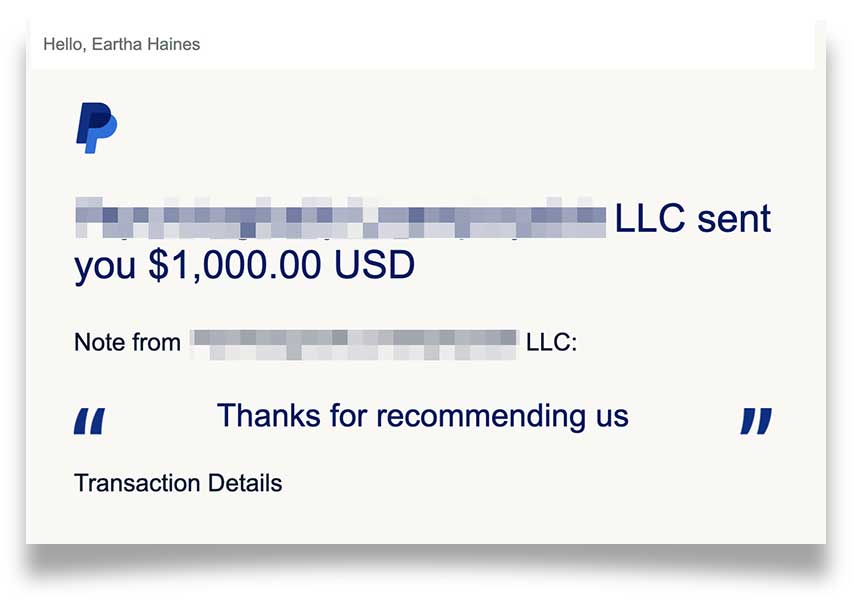 My Online Business is 90% Automated
Affiliate marketing can be done in a number of ways. The model I use automates my online business. My business runs 24/7 doing all of the selling and converting of the product I'm promoting for me.
It's possible by setting up a sales funnel which is a simple 2-page website. My sales funnel directs my visitors to the product I'm promoting. Visitors are also added to my email list which allows me to continue marketing to them.
I had to learn the skills to create a semi-passive income. Thankfully, I found this online training program and it made all of the difference for me.
What to Do Next
If you are ready to apply to the Puma affiliate program, be sure that you have some type of online asset to submit on your application. Whether it is a niche website or a link to your social media profile (that has a nice size following and engagement.)
You'll greatly increase the chances of being approved when you can demonstrate that you know how to generate targeted web traffic.
If for some reason you are not accepted by the Puma affiliate program, you can consider applying to alternative affiliate programs (listed above.)
Another option is to consider promoting high-ticket affiliate offers. By doing so, you have the opportunity to earn much larger commissions ($1,000 – $2,000+).
When it's time to level up your affiliate income, high-ticket is one of the fastest ways to do so.