Luxury designer brands will always be in demand and that makes it a great opportunity for affiliate marketers to cash in. The Gucci affiliate program is one such opportunity to make online income.
I will cover how the affiliate program works as well as how to give yourself the best chance to be approved when you apply. I will also share how I am able to make $1,000 commissions as an affiliate marketer.
How I Make $1,000 Commissions Using a Simple 2-Step Process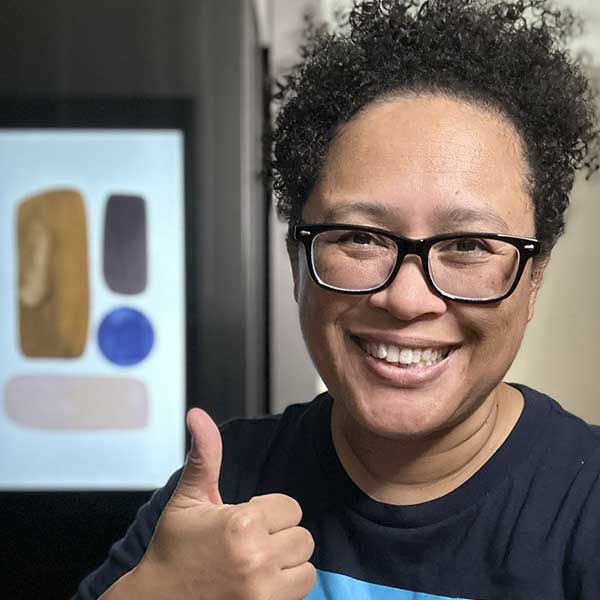 Hi there! I'm Eartha, the author of this website and an affiliate marketer. I find and share various affiliate programs and online courses that may help boost affiliate income.
I've been able to increase my affiliate income by focusing on recommending high-ticket affiliate offers. High-ticket offers tend to have high commissions as well.
Making higher commissions is one of the fastest ways to scale up affiliate income. Click the link below to learn how I'm able to make $1,000 – $2,000 commissions:
What to Know About the Gucci Affiliate Program
I was actually surprised that Gucci has an affiliate program as many high-end designers do not. When doing a search on where to apply, I found a link on Sovrn Commerce.
The link below will take you to where to sign up. The Gucci affiliate commission rate is 8% (as of this writing) and they offer a cookie length of 45 days.
Sovrn Commerce is an affilate network. You will need to create an account with Sovrn and then search for the Gucci affiliate program within their network.
Commission: 8%
Cookie Length: 45 days
What if You're Not Accepted Into the Gucci Affiliate Program?
In the event that you are not accepted to the Gucci affiliate program, there is a way to improve your chances before you reapply.
It is not uncommon for new affiliate marketers to not be accepted into an affiliate program. Most of the time, there is no reason given.
However, the most common reason is that new affiliates do not have any type of online asset to demonstrate that they are capable of generating web traffic.
An online asset could be a niche website or a social media following. Most affiliate programs want to know that you are able to send targeted traffic to their website.
You may have also noticed that almost all affiliate program applications ask for a website URL. If you do not have a niche website, you may be able to submit a social media account.
Below are some options for online assets that you can create to help improve your chances of being approved by the Gucci affiliate program.
Become an Influencer on Social Media
Social media platforms such as Instagram and TikTok are great for recommending luxury brands. Fashion is a popular topic on both platforms.
Being an influencer may be something that you enjoy if you truly like the fashion niche. You can create content that relates to putting together outfits, product reviews, and more.
Create Instagram reels and TikTok videos for greater reach. What is nice about Instagram is that you can also create posts and stories.
The more content that you create, the more followers and fans that you can gain. Social media has made it easier to get traffic fairly quickly, thus enabling affiliates to recommend products by placing a link in their profile.
If you're just starting out, it will take time to grow your social media account. The key is to remain consistent with your content creation.
Maintain a Niche Website
My favorite type of online asset to have is a niche website. I started out in affiliate marketing by creating a niche website.
Niche websites are great because you can use them to apply for more than one affiliate program (as long as it still relates to the same niche.)
A niche website is essentially a blog. All that you need is:
Domain name
Web hosting
WordPress
Most web hosting companies provide everything that you need. In the case of Gucci products, creating a fashion-related niche website would be ideal.
You'll want to be able to recommend Gucci products within your content. Many people are opposed to creating a niche website due to having to write blog posts.
However, it is still content creation. You either create content for social media or you create content for a blog.
I do understand that some people do not like writing. What I can say is that creating a niche website was one of the best things I've ever done as an affiliate.
Gucci Affiliate Program Alternatives
The good news is that there are alternatives if you are not accepted by the Gucci affiliate program. Many designer luxury brands are sold as gently used products on various websites. Some of these websites have their own affiliate programs.
Here are some to consider:
You may not get access to every Gucci product to promote but these websites still carry Gucci as well as many other designer brands.
Since some of the products are gently used, you can also highlight the money that is being saved as an added benefit.
Frequently Asked Questions
Below are some common questions that may come up about the Gucci affiliate program.
How to Join the Gucci Affiliate Program
You can apply to the affiliate program through Sovrn Commerce.
What is Gucci Commission Rate?
As of this writing, the commission rate is 8% with a 45-day cookie length.
Does Gucci Use Influencer Marketing?
Most big brands utilize influencer marketing so I think it is safe to say that becoming an influencer on social media is a good option.
When Should You Reapply to the Affiliate Program if You're Not Accepted?
If for some reason you are not accepted into the affiliate program, it is a good idea to wait at least 30 days before reapplying. An even better option is to also have an online asset such as a niche website to submit before you reapply.
How I Make $1,000 Commissions as an Affiliate Marketer
As mentioned above, I have been able to scale up my affiliate income by focusing on recommending high-ticket affiliate products.
There are many affiliate programs that offer anywhere from $500 – $5,000 or more in commissions.
Below are some screen captures of affiliate commissions I've earned since shifting my focus to high-ticket affiliate marketing: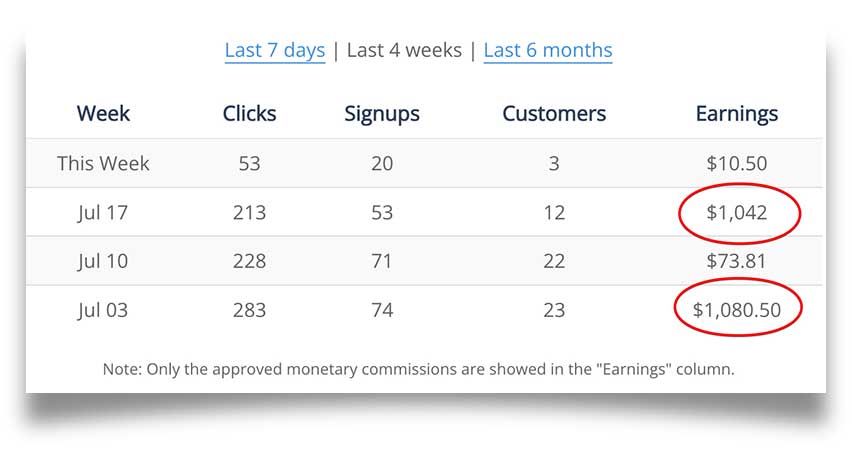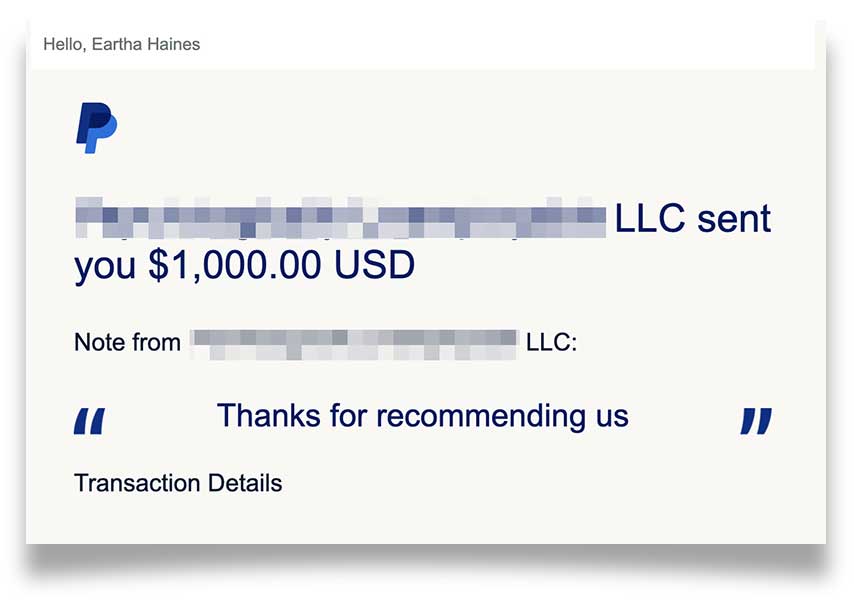 Best of all, my online business is 90% automated. I'm able to make a semi-passive income and my business works for me 24/7, 365 days a year.
I've made commissions while out shopping, or spending time with my loved ones, and even while I'm sleeping.
Of course, I had to learn the skills to be able to make these types of commissions. Thankfully, I found this course that teaches high-income skills for affiliate marketing.
You can learn the same exact skills I did by clicking the link below:
What to Do Next
I hope that this post has helped you to have a better understanding of how the Gucci affiliate program works and how to improve your chances of being approved.
Depending on your situation, you can apply to the affiliate program right away or wait until you have an online asset to demonstrate that you can generate traffic.
Another option is to apply to any of the luxury brand websites that have their own affiliate program.
You may also want to consider shifting your focus to high-ticket affiliate marketing. Once you learn the high-income skills, it is possible to make $1,000 or more per sale as an affiliate marketer.
Click here to discover how I went from working a retail job to making $1K – $2K commissions.