Do you have an interest in psychics, clairvoyants, or the supernatural? If so, you may do extremely well with psychic affiliate programs.
Many of these affiliate programs offer high-paying commissions and this niche is quite popular with many people.
A lot of people are seeking information from psychics or want to tap into their own psychic abilities.
Below, you will discover some great affiliate programs within this niche as well as one of the best ways to begin earning income from them.
How I Make $1,000 Commissions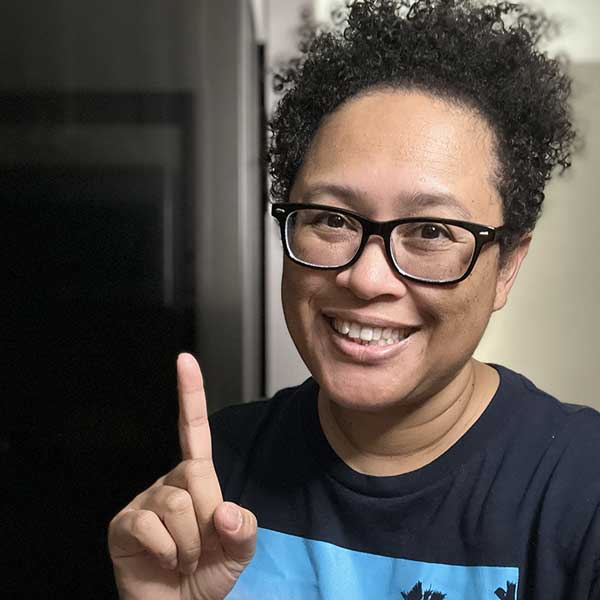 Hey there! I'm Eartha, the author of this website and an affiliate marketer. I share various affiliate programs as well as ways to help boost affiliate income. Click the link below and I'll share how I'm able to make $1,000 – $2,000 commissions:
Psychic Affiliate Programs
These affiliate programs are put into place by companies in order to generate new leads and hopefully customers for their products. Affiliate marketers earn a commission in exchange for any sales referred by their affiliate links.
Most commissions are paid out on a month-to-month basis for the previous month's sales via PayPal or by check.
1. Psychic Source
This is a psychic network in which users can choose among a select group of psychics, clairvoyants, clairaudients, and more for readings.
Customers can reach their psychic advisor by phone and are billed between $1 and $3 per minute.
The Psychic Source affiliate program offers $100 per each new customer that you refer. Joining is a matter of filling out an application on their affiliate page.
Commission: $100 per each new customer
Cookie Length: not disclosed
---
2. Psychic World
This is a live psychic chat platform where users can connect with live psychics, mediums, clairvoyants and tarot card readers.
Users can also communicate via voice calls or live video streams. The platform bills per minute (between $2 and $4.)
The Psychic World affiliate program is managed within their membership platform and offers 10% commissions for life.
Commission: 10% for life
Cookie Length: not disclosed
---
3. Keen
One of the most lucrative psychic affiliate programs, Keen is a psychic advisor network offering readings in a variety of categories.
Customers can connect with a psychic advisor by phone or live chat. Rates are usually between $3 and $5 per minute.
The Keen affiliate program is managed by Impact and has a $125 commission per each new customer with a 30-day cookie length.
Commission: $125 per new customer
Cookie Length: 30 days
---
4. The Psychic School
Unlike the other affiliate programs listed so far, The Psychic School offers online courses to help individuals develop their psychic abilities.
There are a variety of courses offered ranging from around $25 – $300. The Psychic School affiliate program appears to be managed in-house and offers a 15% recurring commission with a 90-day cookie length.
This is a great affiliate program to consider if you prefer to promote courses versus services.
Commission: 15% recurring
Cookie Length: 90 days
---
5. Kasamba
This psychic advisor network has been in business since 1999 and is one of the more expensive services.
Rates range around $16 to $22 and up per minute. Users can access their advisor by live chat or phone.
The Kasamba affiliate program is managed by Impact and offers $125 for 1 – 99 new customers per month, $150 for 100 and greater. They also have a 60-day cookie length.
Commission: up to $150 per new customer
Cookie Length: 60 days
---
6. Raw Vegan Psychic
This platform offers an ad-free worldwide public forum, alternative blog, fast accurate psychic readings, energy work, charged crystals and more.
It is not a psychic network but is run by psychic professional, Demetri Welsh.
The Raw Vegan Psychic affiliate program is managed by Tap Affiliate and offers an 8% lifetime commission. It has a minimum payment threshold of $10 and pays commissions via PayPal or bank account.
Commission: 8% lifetime
Cookie Length: not disclosed
---
7. Oranum
This website is the first live streaming site offering readings in all aspects of esoteric themes since 2010.
The Oranum affiliate program went through an upgrade and has increased its payout up to $175. They offer a 45% commission and a $150 sign-up bonus.
Applying is quick and easy. Simply fill out the form on the affiliate registration page.
Commission: up to 45% plus $150 sign-up bonus
Cookie Length: not disclosed
Start Making Money with Psychic Affiliate Programs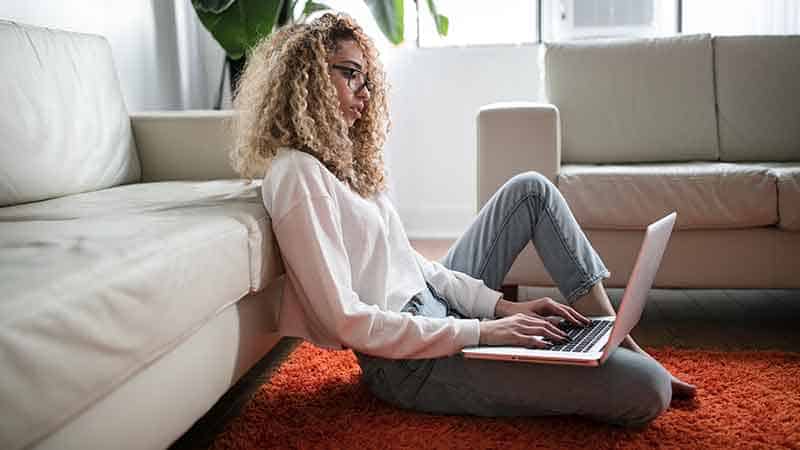 I was surprised at some of the great commissions offered by these affiliate programs.
Companies such as Psychic Source, Kasamba, and Keen both offer $100 or more per each new customer you refer.
The big question is, how can you start earning consistent income with these affiliate programs?
One of the best ways to get started is to create a niche website (blog.) It is how I got started as an affiliate marketer and what I do today.
Initially, I had no idea how to make money with a niche blog. I searched for an online training course and found this one.
Taking action with that training is what helped me transition out of a full-time retail job to working on my niche blog full-time.
Niche blogs have many benefits for both new and experienced affiliate marketers.
Some of my favorite include:
low-cost and low-risk
easy to start
easy to maintain
fun (you choose your niche)
unlimited earnings
create as many niche blogs that you want
First, let's define what a niche blog is:
A niche blog is a blog that focuses on one specific topic.
In this case, your niche will be in the psychic niche. However, you can subniche within this broad niche as well.
For example, you could create a niche blog that helps people learn how to develop their own psychic ability.
Or you could create a blog pertaining to the supernatural or even the Law of Attraction.
How Your Niche Blog Can Make Money
Creating regular content is a big part of what creates a successful niche blog.
Content refers to the blog posts that you write. As you write helpful content for your audience, it is that content that eventually gets indexed and ranked by the search engines.
Over time, many of your blog posts will rank (sometimes on the first page) of the search results.
Your target audience will find your posts and read your content. Within your content, you can recommend many of the psychic services you are an affiliate of.
A percentage of your readers will click on your affiliate links and buy from the merchant's website. That is how you earn affiliate commissions from your niche blog.
What Can You Write About?
Depending on the path that you choose in terms of your niche, there are plenty of things that you can write about.
It all starts with keyword research. You'll want to write content that your niche audience is searching for.
Some keyword phrases that people are searching for include:
best psychic readings online
develop psychic ability
how to know if you have psychic abilities
psychic online chat
love psychic readings
types of psychics
These keywords are barely scratching the surface of the many keyword phrases that are out there.
Using a keyword tool can really help you find these keywords. You can start off using Google Search and its autosuggest feature.
The keyword tool I am using is called Jaaxy and is available inside the training platform that I used to learn how to create a niche blog.
Once you have some keyword phrases you can write blog posts for, I recommend creating a new blog post at least 1 to 2 times per week.
Start Your Own Psychic Niche Blog
Getting your own niche blog up and running is one of the easiest things you can do.
All that you need is a domain name, web hosting, and WordPress. You can get all three from any reliable web hosting company.
I recommend both SiteGround and WPX. Both offer fast web hosting and excellent customer support.
Closing Thoughts
The psychic niche has a large niche audience and there are some excellent commissions that you can earn.
Some of the top-paying psychic affiliate programs have commissions that are $100 or more per each paying customer that you refer.
A niche blog is an excellent way to earn steady affiliate commissions. When I want to create a new stream of income, I create a niche blog.
If you are ready to level up your affiliate earnings, consider following the same step-by-step online training program that I followed.