You've probably have heard the term, "the money is in the list." Or have been told about the importance of building an email list.
It took me years to take list building seriously. Now that I have, it has helped to increase the number of conversions I receive when it comes to promoting a specific product.
There is no shortage of email marketing software out there to help you with building your list. Many offer free trials of their services.
What about free forever? Yup, there are some email marketing platforms that offer free forever plans.
Of course, the catch is that they hope you will upgrade to a paid plan at some point.
When you're just starting out, a free plan is a great option. Below are various email marketing platforms that have free forever plans.
Learn how I went from working a full-time retail job to working on my website full-time. Click here to learn how.
Free Email Marketing Platforms
The following email marketing services offer a great solution for building your own email lists. Best of all, they all have free plans. Try out one or try them all and figure out which has the features you like most.
GetResponse
Sender
ZipperHQ
EngineMailer
MailBluster
Moosend
GetResponse
Out of all the free forever plans listed here, GetResponse definitely offers a ton of features. Their plan is called GetResponse Free.
On this free plan, you can build a website, start generating leads and send unlimited newsletters. There are no hidden fees.
Here is what you get in more detail:
Website – build and host 1 website with 5 GB of bandwidth
Landing Page – build 1 landing page with a sign up form to collect leads
Email Marketing – get space for 500 leads, send unlimited emails
This is a good deal for anyone that needs a website and email marketing. You can build it all under one service.
URL: https://www.getresponse.com/pricing/free
Sender
Get access to a library of pre-designed templates, drag & drop email builder, responsive emails, HTML editor, and more with Sender.
The Sender free forever plan is a great deal. You can have up to 2,500 subscribers, send up to 15,000 emails per month, and all features are included.
No credit card is required to use the free plan so you can get started immediately.
URL: https://www.sender.net/pricing/
ZipperHQ
This email marketing service stands out among the rest as its specialty is adding personalized videos to your email messages.
You can record or upload your personal video message, send your video message via text, email, or social media, and get real-time analytics and track conversions.
The purpose of the personalized videos is to increase engagement and response rate.
This service is great for various industries such as automotive, corporate communications, customer support, marketing, real estate, and sales.
The free forever plan offers:
500 contacts
500 emails per month
25 videos
2 GB storage
URL: https://www.zipperhq.com/pricing/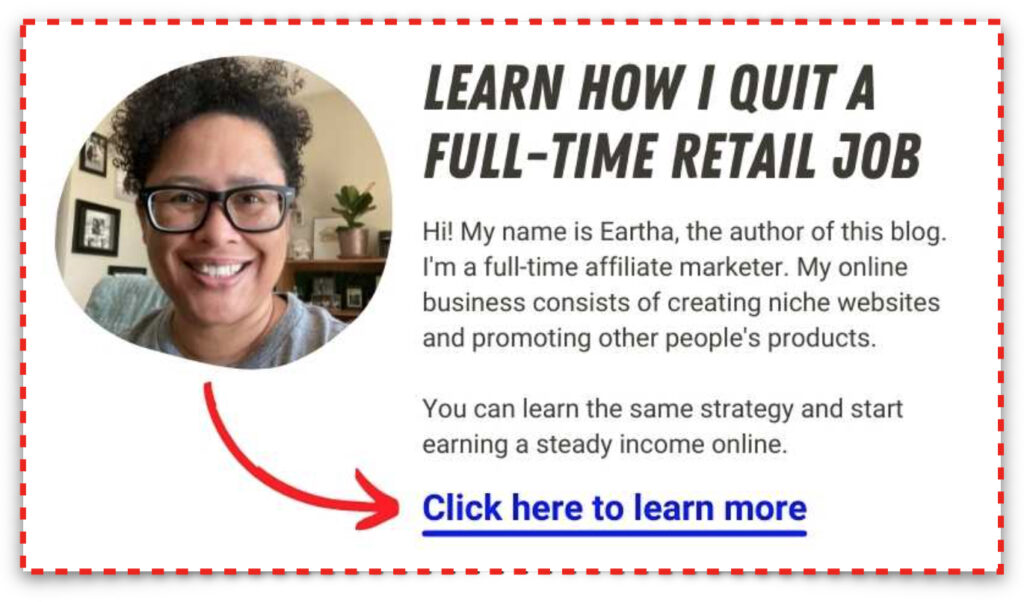 EngineMailer
This is another robust email marketing software. EngineMailer is designed for small businesses.
Some of the features include:
importing, synchronizing, and categorizing subscribers.
ready-made templates
drag & drop email builder
surveys
autoresponders
The free plan offers 10,000 emails per month, limited to 500 emails per day. Plus access to all features.
URL: https://www.enginemailer.com/pricing
MailBluster
This email marketing platform works using AmazonSES (Simple Email Service), a cloud-based email service for sending both transactional and mass emails.
MailBluster has several features to include:
list segmentation
A/B testing
schedule campaigns based on subscriber's timezone
real-time tracking
drag & drop email composer
mass add, delete, or unsubscribe users
The free forever plan lets you have unlimited subscribers and send up to 62K emails per month.
Moosend
Here is another full-featured service worth looking into. Moosend has a ton of email marketing features. Some of these include:
drag & drop email editor
A/B testing
list segmentation
data analytics
advanced personalization
landing pages
The free forever plan offers access to all Moosend's core features up to 1,000 subscribers.
URL: https://moosend.com/pricing/
Building a List for Affiliate Marketing
It took me a few years before I finally decided to build an email list. Initially, I didn't understand the benefit from an affiliate marketing standpoint.
However, since implementing list building, it has boosted conversions in my online business.
Therefore, when you hear or read information about the importance of building an email list, believe it.
Email marketing is not dead and won't be obsolete any time soon. There is no time like the present to build an email list of your own.
Why I Currently Use AWeber
I've used my fair share of email marketing software over the years and I've come back to AWeber every time.
It just works. It's easy to use and they've recently streamlined their interface which makes it even simpler to find and use its features.
However, there are so many email marketing software options out there, you can test out several before making your own choice.
I've jumped around testing out different email marketing platforms and AWeber has all of the features I need, it is affordable and simple.
Implementing a Squeeze Page
In order to begin adding subscribers to your list, you'll need a way to collect their email addresses.
One of the best ways to do that is to create a squeeze page, also referred to as an opt-in page.
The reason it is called a squeeze page is that there is minimal information on the page along with a form to collect an email address and other optional info such as a first name.
Your email marketing software provider should have code that you can embed into your webpage to display a sign-up form.
Below is an example of an old squeeze page that I used to use.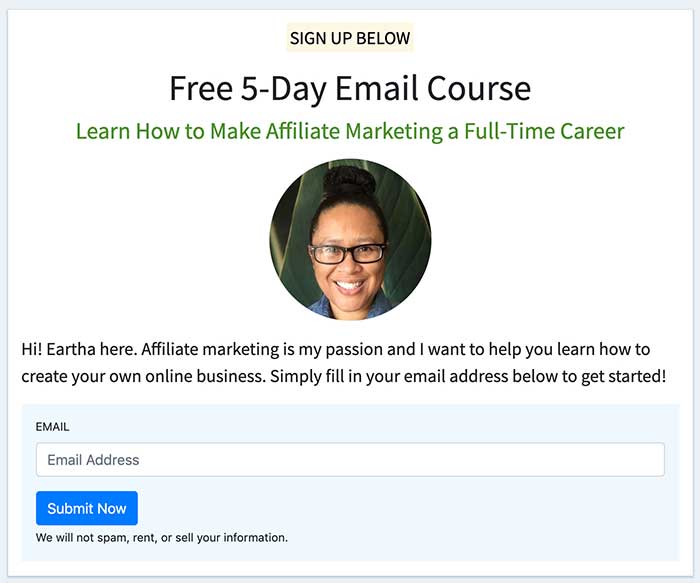 Usually, you'll want to offer a free incentive in exchange for a user's contact information.
The free incentive is called a "lead magnet." It can consist of a free ebook, free video, coupon code, anything that you want.
A squeeze page is an effective way to build your email list.
Add In a Bridge Page to Boost Conversions
After someone signs up to my email list through my squeeze page, I redirect them to a bridge page.
A bridge page is a page that displays after a form submission and before the merchant page of the affiliate product you're promoting.
Most bridge pages will contain a video and text or only text explaining to the visitor what they can expect on the merchant page.
For example, my bridge page has a short video of me talking about the product I'm promoting.
I'll have a button below the video for visitors to click on that sends them to the merchant's sales page.
This bridge page has boosted the number of conversions that I receive each month.
Getting Your First Subscribers
In order for anyone to find your squeeze page, you'll need to promote it. Some people use paid advertising, but I prefer free traffic methods.
I share my squeeze page link on my blog and YouTube channel. If you have a social media following, you can share it there also.
Free traffic requires consistent content creation. Meaning, writing new blog posts, creating new videos, posting new posts on social media, etc.
Closing Thoughts
The email marketing services listed above are all excellent options for building a list.
I recommend testing out all of them or others not on this list in order to find the platform that works best for you.
Don't hesitate to begin building your first email list.
Discover how I was able to create a steady income online with one website and promoting other people's products. Click here to learn how.