I'm always on the lookout for new online training courses. Whether they have to do with affiliate marketing or another method of making money online.
That is why when I came across the Partner with Anthony product, I had to learn more and find out whether it was worth the investment.
Fortunately, there were already a ton of reviews out there about this product and most of them came to the same conclusion.
Sometimes most user reviews are biased because they are an affiliate of the product they're reviewing.
However, many of the Partner with Anthony reviews I came across were objective and offered some helpful information.
Tired of not making money? Discover how I earn a steady income online with a simple website promoting affiliate products. Click here to learn how.
What is Partner with Anthony?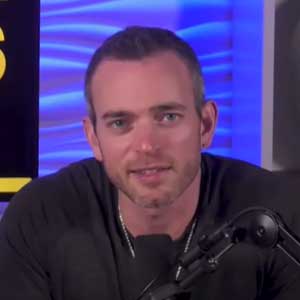 Before describing what Partner with Anthony is, it helps to ask the first question that comes to my mind, who is Anthony Morrison?
Anthony Morrison is the creator of Partner with Anthony as well as a well-known and successful online entrepreneur.
From what I can tell, Anthony has been doing internet marketing for quite a while and has built up a brand.
His membership program teaches how to earn income online via affiliate marketing. It is a video course and also includes other training in the form of ebooks.
So far, there is nothing wrong with that. Where it begins to go wrong is the number of upsells and software that is necessary to earn income with what is taught in the training.
How Much Does Partner with Anthony Cost?
The membership offers two payment options. You can pay a one-time fee of $97 or $7 per month. Either option is going to bombard you with upsells and additional software recommendations.
One of the software recommendations is Clickfunnels. He offers a copy of his own sales funnel but it requires using Clickfunnels. It is likely one of Anthony's largest affiliate commissions from his membership.
Besides Clickfunnels, other software that is recommended includes email marketing software, link tracking, and webinar software.
And of course, all of these recommendations are his affiliate links.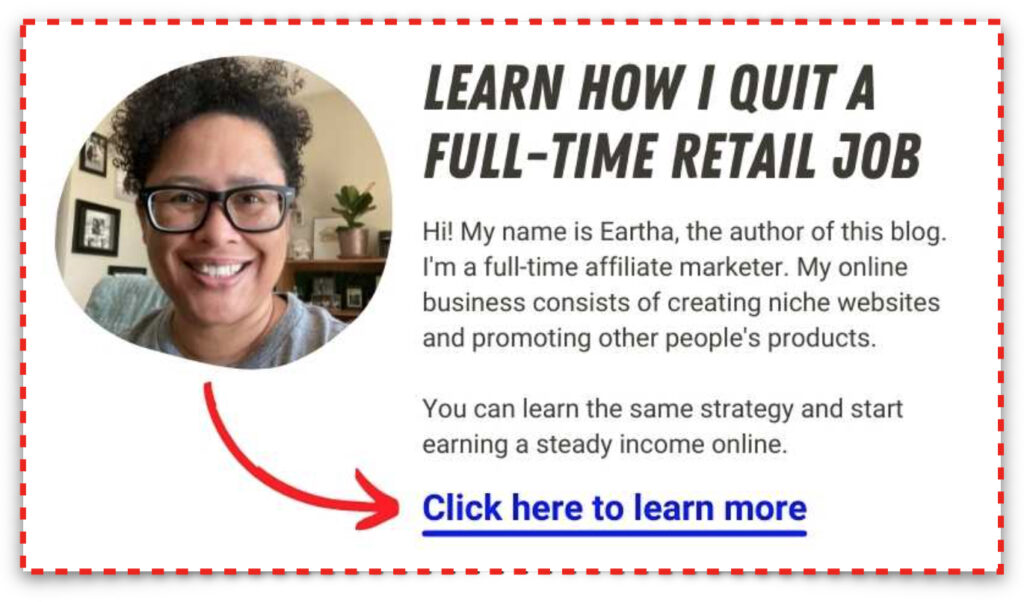 My Thoughts After Reading Several Partner with Anthony Reviews
I've read several Partner with Anthony reviews and they were all similar in terms of what the membership offers and the upsells.
Another thing that was consistent is that the training is more about promoting Partner with Anthony to others as an affiliate.
I've paid for training for other courses and there were upsells. That isn't the problem.
What seems shady is that the whole premise of the product is that you get to partner with Anthony himself and from what I've read, that is not the case at all.
Many reviewers stated that you never get to actually communicate with Anthony and that your questions/concerns are passed along to his support staff.
I've concluded that the entire product is a sales funnel that gets others to promote the same product they just purchased.
Not only that, but you may come out of pocket to buy even more products than the initial affordable membership provides.
There are the upsells and the necessary software recommendations in order to create the sales funnel that promotes Partner with Anthony.
BBB Complaints
The running theme is that many customers attempt to get a refund and have trouble doing so.
One of the biggest complaints is having paid for the membership and then being charged for other products.
I did a search for Better Business Bureau complaints and found 31 complaints from former customers of the Partner with Anthony membership: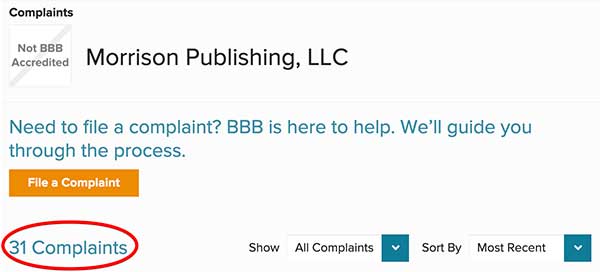 A majority of the complaints had to do with payments continuing to charge customer accounts after they have tried to cancel their memberships.

Although the company refutes these complaints, there is a pattern and definitely raises red flags.
Personally, I do not feel Partner with Anthony is worth the investment. There are better quality training programs on the market that are worth your time and money.
It seems this training program gives its members the runaround. Between the upsells, software push, and issues with refunds, it doesn't seem trustworthy.
Is Partner with Anthony a Scam or Legit?
I wouldn't outright call this program a scam but it's probably worth doing more research and forming your own opinion before investing in it.
From what I've found thus far, it comes across more like a money grab versus an actual way to help people build an online business.
The reputation for the product isn't the best.
If you do even further research on Anthony Morrison himself, you may come across articles that talk about one of his former products being removed from the Clickbank platform.
So far, I couldn't find a reason for its removal. However, it says a lot for an affiliate network like Clickbank to remove a product.
That is why doing your own research will help you to form a better opinion of this product and its product creator.
Read Next: Zach Crawford Affiliate Marketing Review
A Better Alternative That is Tried-and-True
Many people that search for a course that teaches how to make money online simply want a tried-and-true method that works.
It is unfortunate when you have to come across several scams or questionable products before you find something that does truly work.
That is what I experienced myself. I jumped from one method to the next without any results.
It wasn't until I was laid off from my job that I decided to find a course that offered its students real results.
By following the training in this course I was able to create a consistent income online for myself.
The tried-and-true method is niche blogging (also referred to as a niche website.) It is low-cost and low-risk without any gimmicks or upsells, yadda yadda.
It simply requires learning a few basic skills like basic SEO, keyword research, and writing with intent.
This online business model has made all of the difference for me in terms of having a consistent stream of income from promoting affiliate products.
Why Niche Blogging Works
This strategy works because of the content that you create for your website. This content (blog posts) is what eventually become indexed and ranked in the search engines like Google and Bing.
Your content generates free targeted web traffic. When this targeted traffic visits your blog posts, your blog now has the ability to earn income.
Visitors click on your affiliate links and a percentage of those visitors will buy what you're recommending.
You don't have to pay for traffic and this traffic will come day after day for years as long as you continue to add fresh content one to two times per week.
Final Thoughts On the Partner With Anthony Membership
Personally, I wouldn't invest in Partner with Anthony. You're really not partnering with him in the sense of getting one-on-one help.
While it likely does offer useful information, the big picture is that members are taught how to sell the product as affiliates.
It's not a long-term business model. I would prefer to invest in a training program that teaches you how to create an online business that can last for years to come.
Learn how I went from working a full-time retail job to working on my niche website full-time. Click here to learn how.