Have you come across an ad for Jeff Lerner's The Millionaire Shortcut? I wanted to learn more about Jeff as well as this shortcut.
I found the ebook on his website Class with Jeff (classwithjeff.com) and input my email address to download it.
Upon inputting my email info, I was redirected to a video landing page that also sums up The Millionaire Shortcut.
The video consisted of Jeff speaking through the entire video about his background and what the shortcut is all about.
After watching the video, a buy button displayed below the video and after clicking it, I was sent to a sales page for training that was talked about in the video.
The training is offered at $39 and I feel it is an intro product that takes you further into Jeff's sales funnel to buy a higher-ticket item.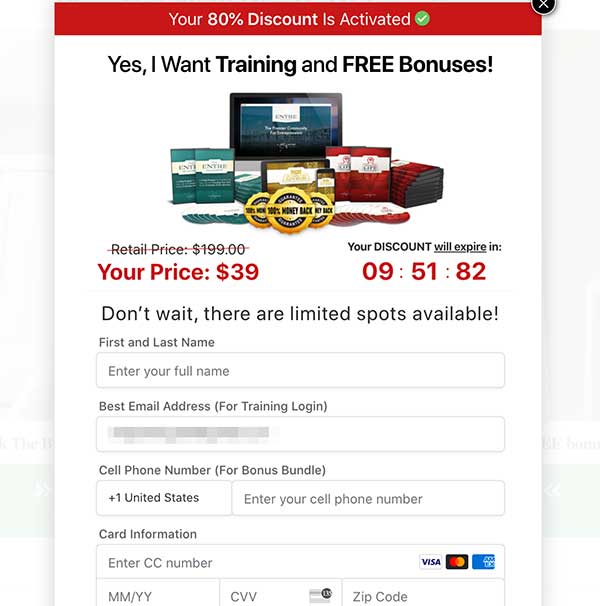 How I Make $1,000 Commissions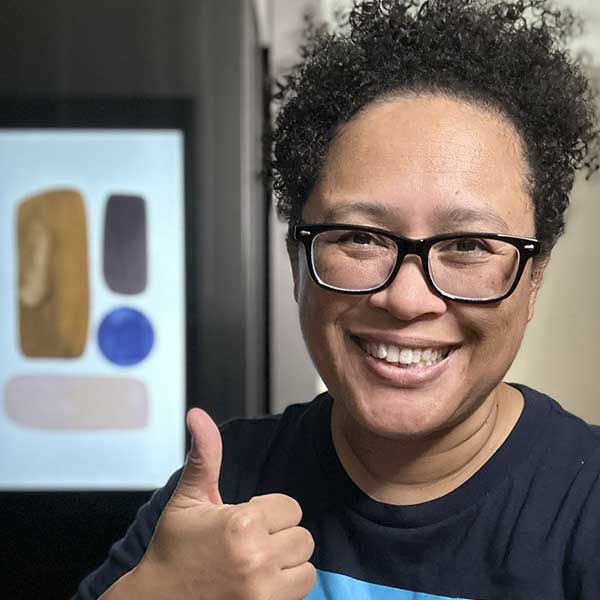 Hey there! I'm Eartha, the author of this website and an affiliate marketer. Thanks to affiliate marketing, I was able to work my way out of a full-time retail job. Click the link below and I'll share how I am able to make $1,000 – $2,000 commissions:
Who is Jeff Lerner and The Millionaire Secret?
Jeff Lerner is a successful entrepreneur who has built multiple successful online businesses. He also founded an INC 5000 digital marketing agency that has generated billions of dollars in sales for his clients.
Jeff is also the co-founder of Entre Institute which teaches entrepreneurs how to grow an online business.
If you're curious about the secret (jeffsshortcut), it is not a secret at all. The secret is to copy other millionaires.
It is a great segue for Jeff to recommend copying him since he is a millionaire.
I don't necessarily think that is a bad thing. As far as I can tell, I don't even feel like the sales funnel is a scam.
It is marketing and he has an entire online business with courses that teach others how to start online businesses (Entre Institute.)
Chances are The Millionaire Secret training is simply a segue into joining Entre Institute.
You can also follow Jeff Lerner on his YouTube channel.
Be Prepared for Upsells
When ordering the $39 training, you are ordering the ENTRE Blueprint.
This training consists of videos that share the steps you can take to transform the physical, personal, and professional aspects of your life.
In the free video, Jeff also talks about offering a 1-on-1 business advisor who will help you decide on the business model that is right for you.
The business models are based on the top 3 online business models introduced in the ENTRE Blueprint.
Now, I can bet that the 1-on-1 business advisor is an inside closer.
An inside closer is someone that works for high-ticket product owners and it is their job to close leads (that would be anyone that bought the training) on the higher-priced products.
Most of these inside closers work on commission so be prepared for the upsells over the phone.
The other free bonuses include:
Awesome Life Challenge – training videos to help you transform all aspects of your life.
ENTRE Nation Community – support from other entrepreneurs.
Is This a Scam or Legit?
Compared to other sales funnels I've been through, I don't feel that what is being sold is a scam at all.
It's always a good idea to do further research. Whether or not Jeff's products offer the value that equates to the price of the products is another story.
The good news is that he does offer a 30-day money-back guarantee on the ENTRE Blueprint. Therefore, there may be a money-back guarantee on other products within the sales funnel.
Read Next: Zach Crawford Review
Learn How to Create an Online Business for A Lot Less
You don't need to spend thousands of dollars in order to learn how to create an online business.
One of the lowest-cost and lowest-risk online businesses you can start is a niche website that promotes other people's products.
This is referred to as affiliate marketing. That is the online business model I use and it is one of my favorites.
It doesn't cost much to get started. There are only four things that you need to get started. They include:
Choosing a niche audience
Registering a domain name
Obtaining web hosting
Installing WordPress on your hosting account
Getting your domain name and WordPress can be accomplished through almost any web hosting provider.
You can launch your business for less than $100 in most cases.
When I got started with my own online business, I had no idea how to earn income with a niche website.
I had been laid off from my job so I didn't want to spend a lot of time trying to figure it all out on my own.
Instead, I searched for an online training program and found this one. Taking action on everything that I learned is what helped me to transition into working on my website full-time.
Closing Thoughts
Jeff Lerner seems to be lumped into the same category as many other make-money-online gurus.
High-ticket online courses are sold by many well-known coaches. It is important to do your own research before investing in these courses.
Some courses may be worth what they are priced. However, do keep in mind that you can learn a lot of the same things for a lot less.
Learn how I was able to transition out of a full-time retail job to work on my website full-time. Click here to learn how.