In the past when I thought of project management software, it only reminded me of the days of working in a cubicle. Blah.
Today, as an affiliate marketer, thinking of project management software had me researching various project management affiliate programs with great commissions!
There are many companies and individuals that need these software in order to track billable hours, meet deadlines, and keep projects on track.
You can target the people in this niche and provide them with options for their business. Some of these services offer free trials so it is easy to take them for a test drive and create a user review.
I'll highlight several of these affiliate programs and also recommend my preferred method of promoting affiliate products.
Tired of not making affiliate sales? Learn how I went from zero to consistent affiliate commissions every month so you can too. Click here to learn how I did it.
Project Management Affiliate Programs
Teamwork
ClickUp
Monday.com
Paymo
Celoxis
ProcessKit
NutCache
1. Teamwork
This software offers several features for project management. One cool feature is their board view which easily enables anyone to get immediate visual updates of who's doing what.
The Teamwork affiliate program is quite generous offering varying commissions based on the pricing plan chosen.
Affiliates can earn $50 for every Pro plan sale, $100 for Premium, and $200 for Enterprise. Commissions are paid via PayPal or Stripe and they have a 90-day cookie length.
Commission: $50 Pro, $100 Premium, $200 Enterprise
Cookie Length: 90 days
---
2. ClickUp
If you want to promote a full-featured project management software, ClickUp is definitely one to consider.
Some of the software's features include to-do lists, docs & wikis, spreadsheets, email & chats, time tracking, and much more.
Users can even import their data from other popular productivity apps when they're ready to make the switch.
Their affiliate program offers a 20% commission and 30-day cookie length. Commissions are made available 45 days after they were created.
Payments are sent via PayPal with a $20 minimum threshold.
Commission: 20%
Cookie Length: 30 days
---
3. Monday.com
I discovered Monday.com from the many ads shown during the YouTube videos I've watched. They are a popular project management service that also offers 24/7 customer support.
Over 100,000 organizations use Monday.com and they are one of the fastest SaaS companies in the world.
Their affiliate program offers 25% of your referral's first year and has a 90-day cookie length. Payments are made via PayPal or Stripe once per month. Commissions are made available a month after they were earned.
Commission: 25% of the first year
Cookie Length: 90 days
---
4. Paymo
This service enables users to manage tasks, create team schedules, track work time, and bill clients from one platform.
Their affiliate program is managed by PartnerStack and offers a 15% commission rate. There is a $25 minimum payment threshold and commissions are paid via PayPal or Stripe.
Commission: 15%
Cookie Length: not disclosed
---
5. Celoxis
This service provides a full-featured project management software. Users can plan and track projects, manage budgets, collaborate, and more.
The Celoxis affiliate program offers $10 per qualified lead and 50% of a paying referral's invoice value for one year.
Commissions are calculated quarterly and paid at the start of the next quarter. Payments are sent via PayPal and for Indian affiliates, they are sent via NEFT.
Commission: $10 per qualified lead, 50% of invoice value for one year
Cookie Length: not disclosed
---
6. ProcessKit
This project management software is a bit different from typical services. ProcessKit streamlines repeatable work.
There are still a wide variety of features include such as kanban lists, Zapier integrations, boards, one-off tasks, and more.
The affiliate program offers 30% recurring commissions for up to one year with a 60-day cookie length. All commissions are paid via PayPal.
Commission: 30% recurring up to 1 year
Cookie Length: 60 days
---
7. NutCache
The NutCache service is a project management and team collaboration web app. Features include logging work hours, billing, budget projects, and more.
Their affiliate program offers various commissions based on each subscription plan. Affiliates can earn $10 for the Freelancer plan, $30 for Pro, and $60 for Enterprise.
Commissions are paid via PayPal after a 90-day pending period.
Commission: $10 Freelancer, $30 Pro, $60 Enterprise
Cookie Length: not disclosed
---
How to Earn Commissions from Project Management Software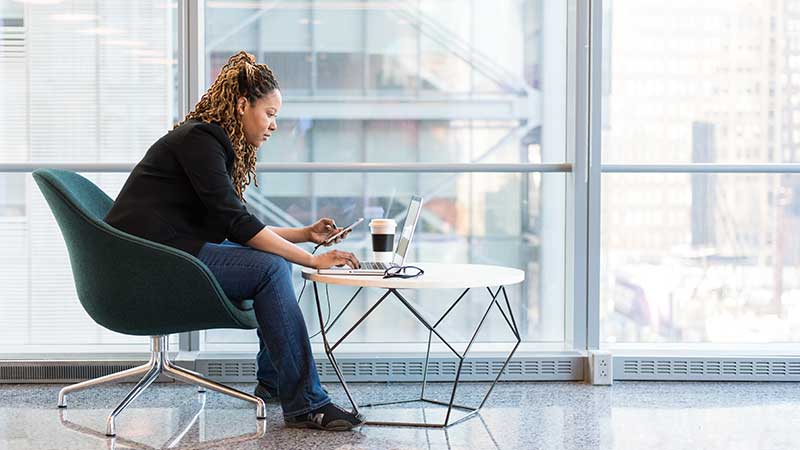 The project management niche is an excellent niche for creating a blog. Niche blogs are one of the best ways to generate consistent income online.
Without web traffic, there is no way to earn affiliate commissions and niche blogs excellent for driving free web traffic.
The content that you create for your blog (your blog posts) are what get indexed and ranked in the search engines like Google and Bing.
As you create content that answers the questions and concerns of your niche audience, the search engines will crawl and index your content.
When that happens, some of your blog posts will rank on the first page of the search engine results. This is how your target audience finds your website.
As your blog receives visitors, a percentage of those visitors will click over to your review pages and affiliate links.
A percentage of those clicks will convert into sales which leads to affiliate commissions for you!
When I got started a few years ago, I had no idea how to make money with a blog. I was just laid off from a job and I didn't want to waste time trying to learn affiliate marketing on my own.
I searched for an online training program and found this one. By implementing what I learned in that training, I was able to transition out of a full-time retail job into working on my blog full-time.
How to Get Started with Your Own Niche Blog
It doesn't take much to get started with your own niche blog. The first thing you'll need to do is decide on your niche.
In this case, it will be something related to project management or you can keep it general and stay in the project management niche itself.
Some project management subniches include:
certifications
software
systems
project management for beginners
Or you can cover all those topics and more in a general project management niche blog.
Once you have your niche chosen, you can brainstorm a domain name and register it. Then you will need to obtain web hosting and install WordPress on your account using one-click software installation.
Don't worry, any web hosting provider can set you up with everything that you need. Two web hosting providers that I recommend are SiteGround or WPX.
Both services offer fast web hosting and excellent customer support.
My Niche Blogging Tips
Part of creating a successful niche blog is consistent content creation. That means, you should write a new blog post at least 1 to 2 times per week.
That is the bare minimum. If you can write more, I recommend it. I'm pretty aggressive with my content creation when creating a new niche blog.
Sometimes it is a juggling act when there are other things going on but one post per week is completely doable.
Also, focus on keyword phrases that your target audience is searching for. Open up Google search and type in keyword phrases and see what autosuggest keyword phrases come up.
That is essentially all that I do for finding good blog post ideas. With consistent writing, your niche blog should begin receiving some traffic around the three to four-month mark.
Closing Thoughts On Project Management Affiliate Programs
I hope these project management affiliate programs have provided you with some excellent resources.
The project management niche is a great niche to be in. There are many businesses and individuals that need project management software to help run their businesses.
A niche blog is an ideal way to generate consistent affiliate commissions from the various affiliate programs listed in this post.
If you are ready to level up your affiliate earnings, consider following the same step-by-step training program I followed.
I am currently still a part of this training platform. I remain a member in order to help others one-on-one with creating their own successful niche blogs.