Keeping track of billable hours is essential for freelancers, virtual assistants, and all businesses large and small.
I used to do freelance work many years ago and having a good billing software was essential for invoicing clients and getting paid.
You can earn some great commissions in this niche by applying to various billing software affiliate programs.
Target the right audience and you can create a steady stream of affiliate commissions every month.
Tired of not making affiliate sales? Learn how I went from zero to consistent affiliate commissions every month so you can too. Click here to learn how I did it.
Billing Software Affiliate Programs
The following billing software affiliate programs are set up by the companies in order to generate new leads and potential customers through the efforts of affiliate marketers.
The affiliate programs offer a set commission in exchange for any sales referred by the affiliates. Payments are often paid monthly via PayPal or check. Some of these programs also offer recurring commissions.
A recurring commission is a commission that is paid to you monthly so long as your referrals remain a customer of the company.
1. Invoice Ninja
Users can track time, create proposals, create invoices, accept online payments, and more with Invoice Ninja. The software also integrates with other popular software such as Zapier.
What is also interesting about this company is that their software is 100% open source developed.
The affiliate program offers 50% commission on all referrals for one year. You can access your referral link by creating an account.
Commission: 50% on all referrals for one year
Cookie Length: not disclosed
---
2. Online Invoices
This is an online billing and invoicing software that enables users to manage sales, create invoices, receive and keep track of payments, do business accounting and calculate taxes.
The Online Invoices affiliate program offers a 100% commission on a referral's first month's payment and 10% recurring commission on renewals.
Payments can be withdrawn when your account balance exceeds $500.
Commission: 100% on first month's payment, 10% recurring on renewals
Cookie Length: not disclosed
---
3. Sage
This is an accounting and business management software. Sage offers a wide variety of solutions such as billing and time tracking software to invoicing, cash flow, and more.
The affiliate program is managed by Impact and offers a 7% commission and $5 per free trial sign up. Commissions are paid via direct deposit.
Commission: 7% and $5 for free trials
Cookie Length: 30 days
---
4. FreshBooks
As one of the most popular billing and invoicing solutions online, FreshBooks offers features such as invoicing, tracking expenses, time tracking, receiving payments, and more.
The affiliate program is managed by ShareASale and offers $10 per free trial sign up, and up to $200 per sale. There is a $50 minimum payment threshold and payments are sent on the 20th of each month.
Commission: $10 free trials, up to $200 per sale
Cookie Length: 120 days
---
5. Mango Billing
This is a time tracking and billing software with a lot of other features such as scheduling email notifications, due date management, and more.
The Mango Billing affiliate program has a 30% recurring commission for up to two years. Commissions are paid out 30 days after a sale has been made.
Commission: 30% recurring for two years
Cookie Length: not disclosed
---
6. Practice Panther
This is a law practice management software that offers features such as billing, time tracking, invoicing and more.
The Practice Panther affiliate program has a generous $100 commission per referral. Commissions are paid via PayPal or Dwolla. Once a referral pays us at least $100, you get $100 transferred to your account automatically.
Commission: $100 per referral
Cookie Length: not disclosed
---
How to Make Money with Billing Software Affiliate Programs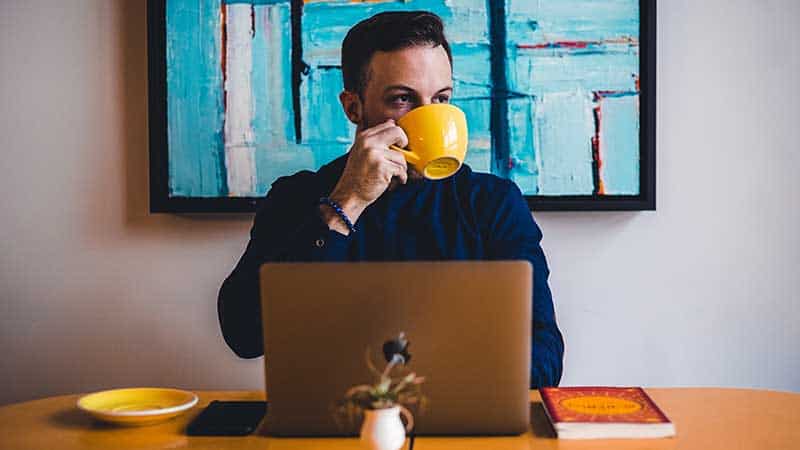 As you may have noticed, there are some great billing software affiliate programs that you can join. Many of them offer excellent commissions.
Making money from these affiliate programs is a matter of choosing which target audience you want to focus on. This is also referred to as choosing a niche.
Think about the many people that would benefit from using billing software. All types of businesses and individuals need to track their time, bill, send invoices, and more.
Some of the niches you could focus on include:
Freelancers
Consultants
Small businesses with employees
Small businesses with contractors
Self-employed individuals
Create a Niche Blog
One of the best ways to earn consistent affiliate commissions with affiliate marketing is by creating a niche blog.
I got my start in affiliate marketing by creating a niche blog. I started a few years ago after a job layoff. Initially, I had no idea how to make money with a blog.
Since I didn't want to waste time learning on my own, I searched for an online training program and found this one.
Thanks to that training, I was able to transition out of a full-time retail job to working on my blog full-time.
Niche blogs work really well for promoting affiliate products. That is because the content that you create (blog posts) is what gets indexed and ranked in the search engines.
Your content is what generates free targeted web visitors to your blog. With consistent effort on your part, you can create a new stream of income that can last for years to come.
Getting More Conversions
You can get more conversions by creating product reviews. Many of the companies on the list above offer free plans or free trials.
That enables you to create a product review for each company you are an affiliate of. Within your blog posts, you can link to your product review which warms the reader up to the product.
Your affiliate links will be within your product review content. A percentage of your visitors will click on your affiliate links and buy from the merchant's website.
Over the span of a month, you may earn a significant amount in affiliate commissions.
Closing Thoughts On Billing Software Affiliate Programs
Many of these billing software affiliate programs offer some excellent commissions. I prefer any affiliate program that offers recurring commissions.
This is especially true with software. Most people that subscribe to a software service tend to remain a customer for several months if not longer.
As far as earning commissions from these affiliate programs, I highly recommend creating a niche blog.
Niche blogs are an ideal way to earn a consistent income online. They are low-cost and easy to maintain. Besides that, they are a long-term business model.
If you are ready to level up your affiliate earnings, consider following the same step-by-step training program I followed.
I use that same training program today to help others one-one-one with creating their own successful niche blogs.