Don't underestimate the pillow niche. Pillow affiliate programs offer some great commissions to earn from this lucrative niche.
People spend a lot of money on pillows for various reasons. Some people are side sleepers and need a specific pillow for that.
Knee pillows are also popular. How about down pillows? There are a variety of pillows that help people get a better night's sleep and you can earn income by recommending these products.
According to the stats below, this niche is predicted to reach $295 million by 2022. That means there are a lot of people searching for sleeping pillows.
According to the latest report published by Research Cosmos on USA Neck Pillow Market, the market predicted to reach USD 295 Million by 2022

ResearchCosmos.com
Besides sharing some of the pillow affiliate programs available to join, I will also share one of the best ways to earn income from them.
How I Make $1,000 Commissions Using a Simple 2-Step Process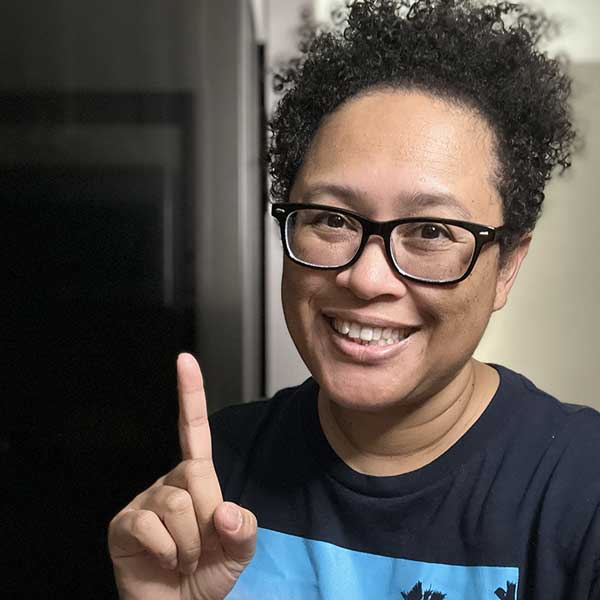 Hi! I'm Eartha, the author of this blog and an affiliate marketer. I seek out various affiliate programs in different niches and share them here.
I also share ways to help boost affiliate income. One of the ways I was able to boost my affiliate income was by doing high-ticket affiliate marketing.
High-ticket affiliate marketing is one of the best ways to scale up your affiliate income, even if you're a complete beginner!
If you want to learn how I make $1K – $2K commissions using a simple 2-step process, click the button below:
Pillow Affiliate Programs
CBD Pillow
Pillows.com
Pacific Coast Feather Company
Sleep and Beyond
Naturepedic
Sleepy Kneez
CBD Pillow
This is quite an interesting product in the pillow niche. CBD Pillow is a pillow that contains microcapsules filled with CBD oil.
When sleeping on the pillow, the microcapsules burst upon movement and the CBD oil infuses into the hair and skin creating a relaxing sleep.
I think this is a unique product that may sell extremely well when targeting the right niche.
The CBD Pillow affiliate program offers a 15% commission and 30-day cookie length. It is managed through ShareASale.
Commission: 15%
Cookie Length: 30 days
---
Pillows.com
Not only does this company have an awesome domain name, they also carry a large number of pillows. Almost any pillow type you can think of, they carry.
They also carry bedding, mattresses, and more. The Pillows.com affiliate program is managed by ShareASale and offers a 9% commission rate and 45-day cookie length.
Commission: 9%
Cookie Length: 45 days
---
Pacific Coast Feather Company
This company specializes in down pillows and comforters. Down pillows and blankets are very popular.
Down pillows is a great subniche in the broader sleep niche. These products would convert well on any sleep related niche website.
The Pacific Coast Feather Company affiliate program is managed by CJ Affiliate and offers an 8.25% commission.
Commission: 8.25%
Cookie Length: not disclosed
---
Sleep and Beyond
This website specializes in 100% natural bedding. They carry all of the standard bedding products to include pillows, comforters, sheets, mattress pads, and more.
The Sleep and Beyond affiliate program is managed by both ShareASale and CJ Affiliate. It offers a 10% commission and lifetime cookie length.
Commission: 10%
Cookie Length: Lifetime
---
Naturepedic
This brand specializes in certified organic mattresses and bedding. They carry mattresses, pillows, and beddings for kids and adults.
They make it a point to eliminate materials like flame retardants and polyurethane foam from their line of certified organic natural mattresses. The company supports an organic holistic lifestyle while protecting the environment.
The affiliate program is managed by ShareASale and offers a 10% commission and 90-day cookie length.
Commission: 10%
Cookie Length: 90 days
---
Sleepy Kneez
Many people are side sleepers and this pillow is an awesome product that will make for great conversions.
These knee pillows are available in their standard style as well as memory foam.
The Sleepy Kneez affiliate program is managed by Refersion and offers a 15% commission and 30-day cookie length.
Commission: 15%
Cookie Length: 30 days
---
How to Make Money with Pillow Affiliate Programs
My number one method of earning income from affiliate programs is to create a niche website.
A niche website is an excellent way to generate free targeted web traffic. They are low-cost to start and an easy way for anyone to get started in affiliate marketing.
It wasn't until I focused on a niche website that I finally started to make consistent affiliate commissions.
Part of my success is due to a step-by-step online training program that I was fortunate enough to find.
I followed that training and put into action what I learned. Staying consistent is key.
When I started, I didn't know how to make money online consistently. Creating and maintaining a niche website made all the difference.
I learned a lot about internet marketing and now when I create a new niche website, I am confident that it will earn income.
Pillow Subniche Ideas
Starting any niche website begins with choosing a niche. The overall broader niche that pillows fall under is the sleeping niche.
However, I like to subniche as much as I can when possible. Choosing a subniche leads to a much more targeted audience.
A targeted visitor is highly likely to click on the affiliate products that you recommend and buy the product.
Therefore, some pillow subniches that you can consider may include:
sleeping pillow product reviews
side sleepers
sleeping issues (snoring, sleep apnea, sleep paralysis)
sleeping pillows for pregnancy
Or you can focus on a variety of sleeping pillows. It is up to you. Either way, you will be creating content for a targeted audience.
What You Need to Get Started
The beauty of niche websites is that you don't need a whole lot to get started. All that you need is a domain name, web hosting, and WordPress.
As a beginner, I recommend using an affordable web host such as Bluehost. They provide you with a free domain name when paying yearly.
They also have one-click WordPress installation which makes it easy to get your website up.
If all of that seems overwhelming, I recommend creating your website here. You get hosting and affiliate marketing training for a low monthly price.
How to Create Content for Your Website
Content is what will attract targeted web visitors to your website. You want visitors that are interested in getting better sleep and want a good pillow to do that.
A niche website relies on SEO (search engine optimization) and that means writing blog posts on a regular basis.
For a brand new website, I recommend creating content more often than not. I like to keep a writing schedule of 1 to 2 new blog posts per week.
I don't write a new blog post without doing keyword research. It's important to create content that your targeted audience is searching for.
You don't have to go far to do keyword research. Open up Google search and begin typing in keywords related to your niche.
Google's autosuggest will return keyword phrases that your targeted audience is searching for.
Use those results to create helpful content for your niche. Your content is what will get indexed in the search engines and ranked in the results.
When that happens, you will get a steady stream of visitors that are interested in the products that you promote.
Closing Thoughts On Pillow Affiliate Programs
Pillows may seem like a boring product but don't sleep on this niche! They are a product that are bought often and for various reasons.
The sleep niche as a whole is a lucrative one. You can create an online business that earns a steady stream of affiliate commissions.
One of the best ways to do that is by creating a niche website. If you are ready to take your affiliate earnings to the next level, consider following the same step-by-step training program I used.
Ready to make money with a blog? Learn how I went from zero to consistent affiliate commissions every month. Click here to learn how I did it.